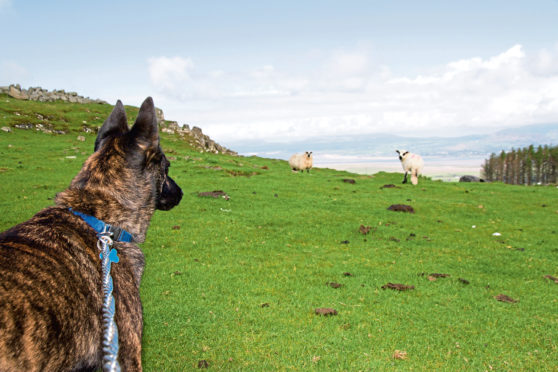 Farmers, crofters and dog owners are being asked to share their views on sheep worrying as part of a new survey.
The online questionnaire has been launched by Nicole Hayes, who is studying at the University of Edinburgh's Royal (Dick) School of Veterinary Studies, with support from Scotland's Rural College (SRUC).
Ms Hayes said dog attacks on sheep were a growing problem, with police called to more than 1,100 livestock worrying incidents in the UK last year.
"We want to see how dog and sheep owners might differ in their views of sheep worrying and better understand what might encourage people to change their behaviour and reduce this growing problem," added Ms Hayes.
"The views of sheep farmers are particularly important, as it is thought not many officially report dog attacks on their flock so the extent of the problem is not being fully recorded."
Aberdeenshire farmer and NFU Scotland vice-president Charlie Adam welcomed the survey and encouraged as many people as possible to complete it.
Mr Adam said: "Momentum to tackle the blight of livestock worrying in Scotland is building and I encourage livestock and dog owners to complete this latest survey and add to the volume of evidence.
"A private members Bill, being introduced by Emma Harper MSP, is also making its way through the Scottish Parliament, which we hope will introduce badly needed changes to the law to further protect farmers, crofters and those affected by livestock worrying."
Politicians have also welcomed the survey launch.
North-east region Scottish Conservative MSP Peter Chapman urged all sheep farmers to respond.
He said: "Many Scottish sheep farmers have spoken out about maulings and other distressing incidents caused by dogs which are out of control. But I would suggest their financial and emotional losses are the tip of the iceberg because not all crimes are reported."
Aberdeenshire East MSP Gillian Martin said: "Attacks by dogs on sheep are a concern for farmers and this survey will help to understand the different views of both sheep and dog owners in tackling this problem. Any way in which we can work collectively to gain further insight into this problem is welcome."
The survey, which closes on June 24, can be found here.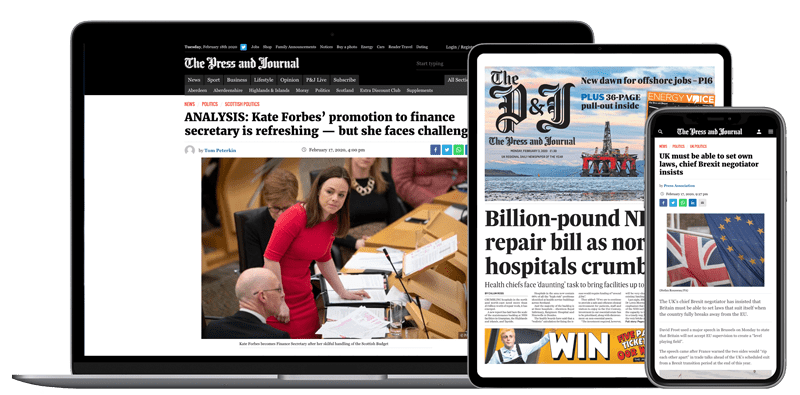 Help support quality local journalism … become a digital subscriber to The Press and Journal
For as little as £5.99 a month you can access all of our content, including Premium articles.
Subscribe