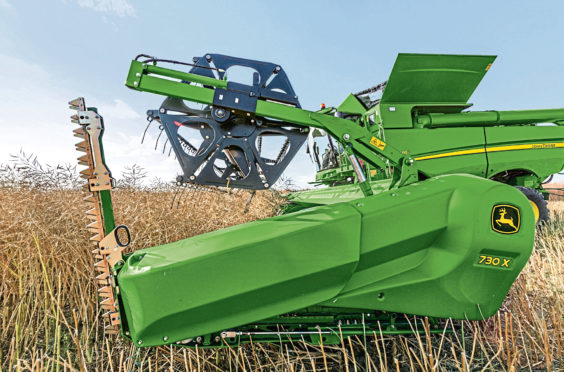 Manufacturers have unveiled their new and updated combines ready for harvest next year.
The smaller models in the Case IH Axial-Flow range become the 150 Series to reflect an engine upgrade that meets latest emissions regulations and delivers more power for the top model.
Power at rated speed from the 8.7-litre FPT Industrial six-cylinder engine is up from 402hp to 413hp, while full power output for the most challenging situations climbs from 442hp to 453hp.
New LED lighting should help illuminate the harvesting process at night more effectively, while a new crop lifter design is being introduced to tackle laid crops.
A wave-formed skid, said to suffer less wear, is part of the higher-lifting design, which aims to get severely laid crops off the ground and to the cutterbar in a way that lowers losses.
Growers operating a controlled traffic system (CTF) are catered to with a new 8.50m wide cutting table. It replaces the 7.62m size in the Series 3050 Varicut range, which has 570mm of hydraulic fore-aft knife position adjustment to set-up the table for different crops.
Going to 8.50m ensures a consistent 8m cut can be taken in an 8m/24m CTF system.
This is the recommended table for the 7150 X-Flow combine, which features a 762mm diameter threshing and separation rotor.
John Deere has also worked on cutting table improvements, introducing a pick-up reel for swathed crops and an improved header with adjustable knife position for the W and T series straw walker and S700 rotor threshing and separation harvesters.
The 700X table still has 800mm of fore and aft adjustment that can push the knife 1,200mm ahead of the auger as on the 600X.
But a lower profile is said to give a smoother transition of crop from the knife to the auger, especially in short crops.
Thicker skid plates last longer and moving the slip clutch on to the auger is claimed to reduce wear.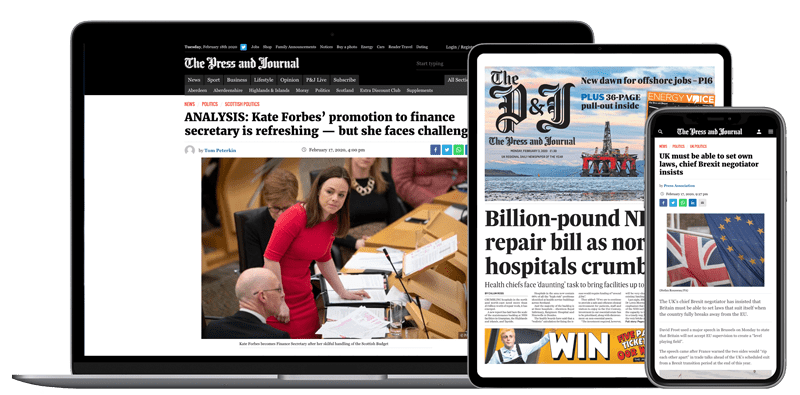 Help support quality local journalism … become a digital subscriber to The Press and Journal
For as little as £5.99 a month you can access all of our content, including Premium articles.
Subscribe