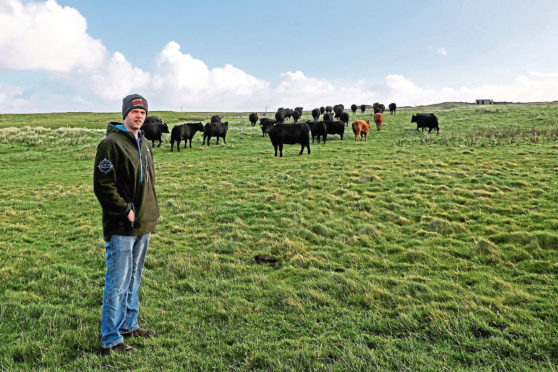 Shetland farmer Jamie Leslie is in the running to be named the best beef farmer in Scotland.
Mr Leslie, who keeps 80 Aberdeen-Angus suckler cows in partnership with his father John at Scholland Farm, is one of three farmers named as finalists for the AgriScot Scotch Beef Farm of the Year Award.
The award, supported by Quality Meat Scotland (QMS) with sponsorship from Thorntons Solicitors, aims to showcase excellence in the production of cattle in Scotland and raise the profile of the dedication and stock management skills behind the production of Scotch Beef.
The other two finalists are former NFU Scotland vice-president Rob Livesey, who keeps 100 pedigree Salers suckler cows with his family at Firth Farm in Melrose, and the Kingan family's finishing enterprise, which handles around 1,400 cattle every year, at Kingan Farms, New Abbey, Dumfries.
All three farms were visited by a panel of judges comprising AgriScot chairman and Borders beef farmer Robert Neill, QMS director of strategic engagement Doug Bell, and last year's winner Neil Jeffrey.
Judges looked for evidence of a high standard of technical and financial performance, evidence of the uptake of new ideas to improve efficiency and profitability, and whether the businesses had an eye on the market for the end product.
"The quality of applicants for this year's award is indicative of the world class farming operations we have here in Scotland, fuelled by individuals with a passion for what they do," said Mr Bell.
"It was great to get out on farm with fellow assessors and see first-hand their dedication to producing high-quality Scotch Beef."
The winner, to be revealed at the AgriScot event on November 20, will receive a £500 cheque and a £250 voucher to celebrate their success at a Scotch Beef Club restaurant.
The QMS-run club has around 150 members committed to serving top-quality Scotch Beef.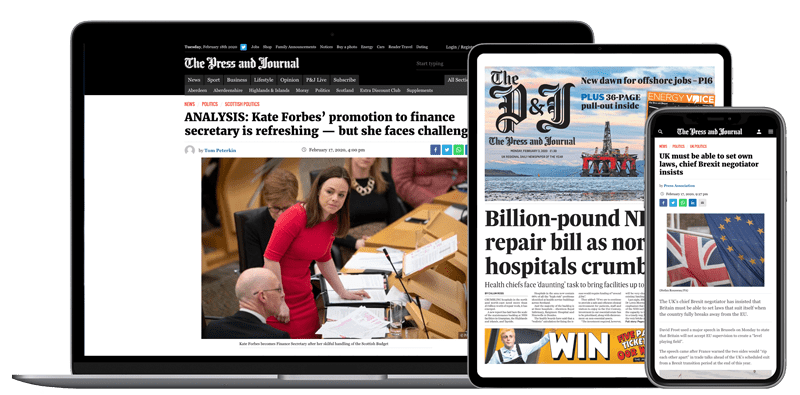 Help support quality local journalism … become a digital subscriber to The Press and Journal
For as little as £5.99 a month you can access all of our content, including Premium articles.
Subscribe