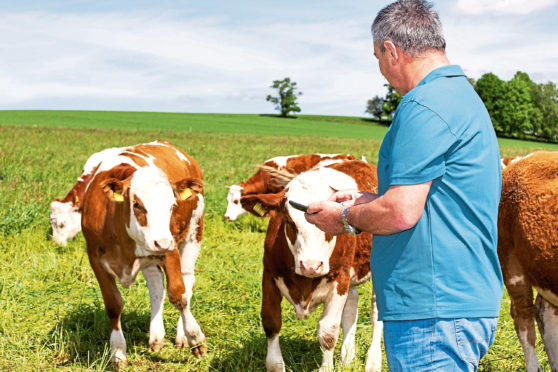 ANM Group has formed a new partnership with an online livestock sales platform to give farmers more trading options during the coronavirus pandemic.
The north-east farmers' co-operative, which operates livestock markets in Caithness and at Thainstone, Inverurie, has fast-tracked a new partnership with SellMyLivestock.co.uk in response to public health advice surrounding social distancing.
The partnership, which formally launches tomorrow, will give anyone using SellMyLivestock to sell or buy stock access to the advice of an experienced ANM auctioneer.
"This groundbreaking announcement puts qualified auctioneers at the heart of online transactions across Scotland," said ANM Group chief executive Grant Rogerson.
"Although our marts are trading as normal –responsibly and within government guidelines – being at the live ring is unfortunately not an option for some of our buyers and sellers at this point in time. We hope this service, coupled with live online bidding directly into the auctions ring, will provide additional routes to market for livestock producers across Scotland."
He said the partnership would benefit those who are unable to, or do not want to, attend a livestock market at present.
"This announcement means that for those sellers, wherever they are in Scotland, they can benefit from our advice on selling online and support in doing so – including photography, listing advice, lotting support, payment services and screening of inquiries," added Mr Rogerson.
SellMyLivestock director Andrew Lofthus said the partnership showed how the industry can work together in these difficult times.
The move follows the launch of live online bidding at ANM's store cattle sale last week. The group's online commission rate will be 2%.