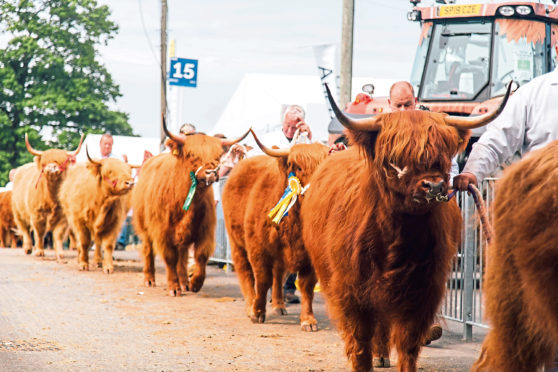 Cancellation of the Royal Highland Show and the loss of other income due to the coronavirus pandemic will cost the Royal Highland and Agricultural Society of Scotland (RHASS) more than £6 million.
The society has now called on its members for support as it prepares to deal with an estimated £4.8m loss in revenues as a result of June's four-day being cancelled, and a further loss of events income revenues that were £1.5m last year.
RHASS chief executive, Alan Laidlaw, said the decision to cancel had come on the eve of completing a new multi-million-pound members' area at the Ingliston showground, on the outskirts of Edinburgh.
He said investment in the new facility, along with upgrades to the Royal Highland Centre, had been made to secure the society's financial stability in the future.
However, he added: "The reality is the coronavirus has had a catastrophic impact on our events business and we will need to take tough decisions so we can continue to deliver against our charitable remit, while protecting the future of the organisation."
That charitable remit includes the provision of grants and awards to industry – worth more than £328,000 last year.
The society is a major financial supporter of its rural education charity, the Royal Highland Education Trust.
RHASS chairman, Bill Gray, called on everyone in the industry to support the society by renewing their membership, joining for the first time, leaving a legacy in their will, or supporting the organisation through donations, sponsorship or partnerships.
He said: "Our focus over the coming months is to look at how we bridge the financial gap we are faced with, while still contributing to the success of the agricultural and rural sectors through our grants and awards.
"Memberships are the lifeblood of the organisation and we urge people to continue to support us so that we can maintain our charitable work that goes way beyond what is visible during the four days of the Royal Highland Show."