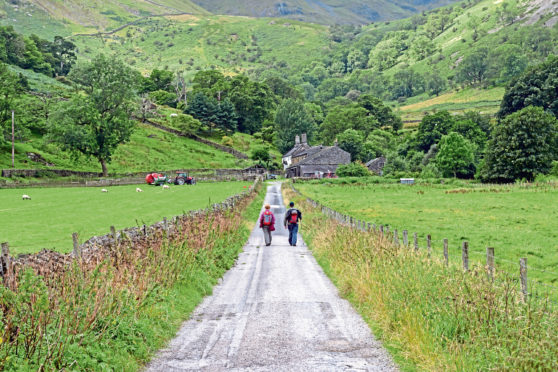 Official Covid-19 signage for farms and crofts could soon be made available to discourage irresponsible access of farmland during the coronavirus pandemic.
NFU Scotland (NFUS) said it is in urgent discussions with the Scottish Government about the production of special signs for farmers to display on their land.
It follows the union receiving a large number of complaints from members experiencing problems with people visiting farms and crofts for exercise during the Covid-19 lockdown.
NFUS head of policy Gemma Cooper said farmers are encountering the public more than ever before.
She said the industry was being faced with an "ill-informed public" who do not appear aware of the requirements of responsible access.
"The result of this are numerous and ongoing reports of littering, gates being left open, crop damage, uncontrolled dogs and access to fields of newly lambed ewes and freshly calved cows," added Ms Cooper.
"In addition, there has been a huge increase in farmers reporting the public taking access through, or in, farm steadings and other buildings, with some reports of finding the public in farmhouse gardens."
She said urgent guidance, including the production of signs, was needed from the Scottish Government as a matter of urgency.
The union is also calling on Scottish Natural Heritage to launch a campaign to highlight responsible access requirements as outlined in the Scottish Outdoor Access Code.
"There may also be reasonable cases where re-routing or temporary suspension of access right should be considered to safeguard farming interests," added Ms Cooper.
"It is vital that farmers can carry out their business without impediment and public access must not be allowed to stand in the way of personal safety or food production."