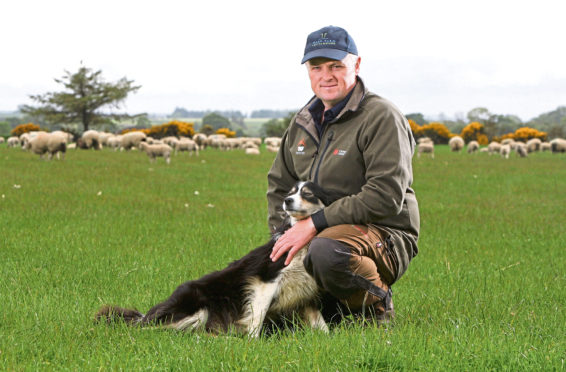 Two Scottish livestock enterprises are preparing to use an innovative online auction system for their upcoming on-farm ram and bull sales.
The Scotts at Fearn Farm in Easter Ross and the McGowans at Incheoch Farm, near Blairgowrie, have teamed up to bring the Helmsman-style online auction system – yourbid – to the UK for the first time later this month.
Developed by David and George Giddings from Meadowslea Genetics in New Zealand, the yourbid system gives UK farmers the opportunity to bid for rams or bulls remotely to allow Covid-19 social distancing measures to be followed.
All lots are for sale at the same time, enabling farmers to keep an eye on, or bid for, several lots at the same time.
"The main difference will be that the hammer will come down only once, after there are no further bids on any lot," said Neil McGowan from Incheoch.
"This gives you every chance to keep bidding, either on your first choice or change to another lot either later or earlier in the catalogue."
Videos of all lots, including commentary on their performance figures, will be available before both sales and stock can be viewed at each farm by making an appointment in advance.
John Scott from Fearn said: "We plan to have bidding up and running online for a week before the sale, but things should get interesting in the last hour or so on sale day.
"We expect Covid-19 will encourage most bidders to operate from home but wanted to make it possible for those who want to be here to do so."
Both businesses will continue to use Dingwall and Highland Marts and United Auctions to accept and input bids on the day and to manage the financial side of the sales.
The Fearn sale on Friday August 28 will feature 120 New Zealand Suffolk, Texel, Aberfield and Beltex rams, as well as 300 New Zealand Suffolk and Aberfield gimmers.
The Incheoch sale on Thursday September 3 will feature 100 Texel, Lleyn and Stormtrooper – Suffolk cross Texel – rams as well as 19 Simmental, Aberdeen-Angus and Luing bulls.