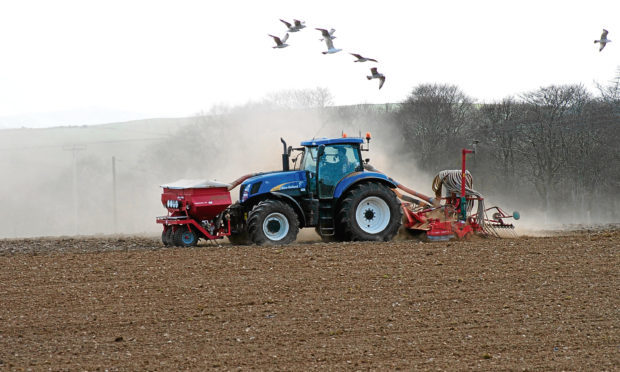 The Scottish Government has ditched the despised three-crop rule in next year's reformed greening scheme.
Many winter cereals have already been sown, but confirmation that the £130 million scheme will continue in a simplified form next year was immediately welcomed as a "step in the right direction" by the farmers' union.
The Scottish Government also confirmed the scheme will retain the permanent grassland option, and Ecological Focus Areas (EFAs) will remain in the short term.
The changes to Europe's Common Agricultural Policy (Cap) rules were made possible with the passing of the Agriculture (Retained EU Law and Data) (Scotland) Bill last week. It gave Scotland the power to simplify and improve the administration of Cap schemes and tailor them to national conditions.
Rural Economy Secretary Fergus Ewing said he had made the change after listening to stakeholders' views and insisted he was committed to practices that are good for the climate and the environment.
"By working with farmers and crofters to enhance EFAs we can help cut emissions and enhance the environment in a way that is practical for Scottish agriculture," he said.
"As set out in our Programme for Government, we are committed to a green recovery, and Scotland's rural economy will be at the heart of that."
NFU Scotland (NFUS) president Andrew McCornick said the union had made it clear that any required measures must work for farm businesses as well as deliver meaningful environmental outcomes.
He added: "Scrapping the crop diversification requirement (three-crop rule) makes for common sense, while the importance of permanent grassland and efficient input use should be explored in the context of both climate ambitions and business performance."
He went on: "If the principle of EFAs is to be retained, then it's right that farmer-led revisions are made to embrace climate change as well as biodiversity."