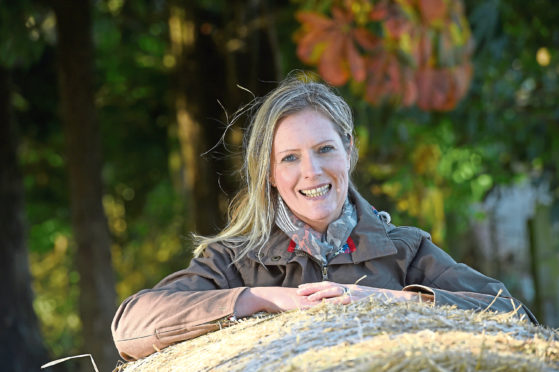 Following on from last month's plans to rationalise the milk-processing arm of the business at Rootfield, Nick has ordered a multi-chamber chilled vending machine which will house – to begin with – yoghurt, eggs, butter and cheese.
Due to arrive in four weeks from Italy, the cabinet will have different- sized compartments and the option to have ambient chambers.
This will give us the option to vend the freshly baked breads we have been stocking for the past few months, as well as adding a small range of new locally produced goods such as wildflower honey, home baking and chutneys.
Our intention is to build on the increased direct sales we have experienced through our makeshift on-farm honesty shed during lockdown.
The shed began life as Nick's office.
Initially when we sold ice cream from the farm it was from a small freezer in the storage side of the shed, which it soon outgrew.
The ice cream moved into Nick's office, which we painted in our signature hot pink and decked out with more freezers and a fridge for our bottled milk.
Fast forward three years and we have moved to milk vending and glass bottles. It continues to prove popular, with steady repeat trade and the ancillary products also selling well.
In response to this – and the changed times – we want to offer our valued customers an improved experience, in a space better designed for safer shopping: Better air flow and circulation space, and cabinets and surroundings that are easy to clean.
Reluctant as we are to move from the old-fashioned charm of an honesty-based system, with bread displayed in rustic crates and free-range eggs to help yourself to from a table, we continue to experience theft. The new vending machine will help.
Fellow farmers the Martins at Garguston have not long opened their fabulously smart new Spud Hut, with a bank of veggie vending machines inside a beautiful stone building, because they were so frequently having produce and cash stolen from their honesty shed.
Unfortunately we don't yet have the finances or confidence to invest in a frozen vending machine for the ice cream; according to our research, frozen vending is not currently as reliable as chilled.
In other farm news, Nick has been waiting impatiently for a dry spell so he can harvest his barley; he is at the behest of not just the weather but the availability of a contractor's combine.
However, if the forecast is to be believed, and everyone else's harvest runs on time, he should have it cut, bruised, treated and pitted by the time you read this.
As the nights draw in and the girls return to school and nursery after the brief mid-term break, it is beginning to feel distinctly autumnal.
The reintroduction of hot school meals during the cooler days is welcome news, too – especially for our lovely dinner ladies, Trish and Moira, who have been as underwhelmed as the kids by the restricted menu on offer after lockdown.
Another nod to the new season is the return of home-grown apples for sale in the honesty shop – picked and packed by Daisy and Mollie, with all proceeds going to school funds.
Now is the time to stock up on apple juice from farm shops, too, such as the freshly pressed bottles from Ryefield Farm by Tore.
The farm shop here is particularly bountiful at this time of year and we are delighted Torquil and his team will soon be offering our fresh whole milk from a countertop vending machine in a mutual bid to reduce single-use plastic.
Jo lives at Rootfield Farm on the Black Isle with her husband Nick, their daughters Daisy and Mollie, and a herd of 120 cows.