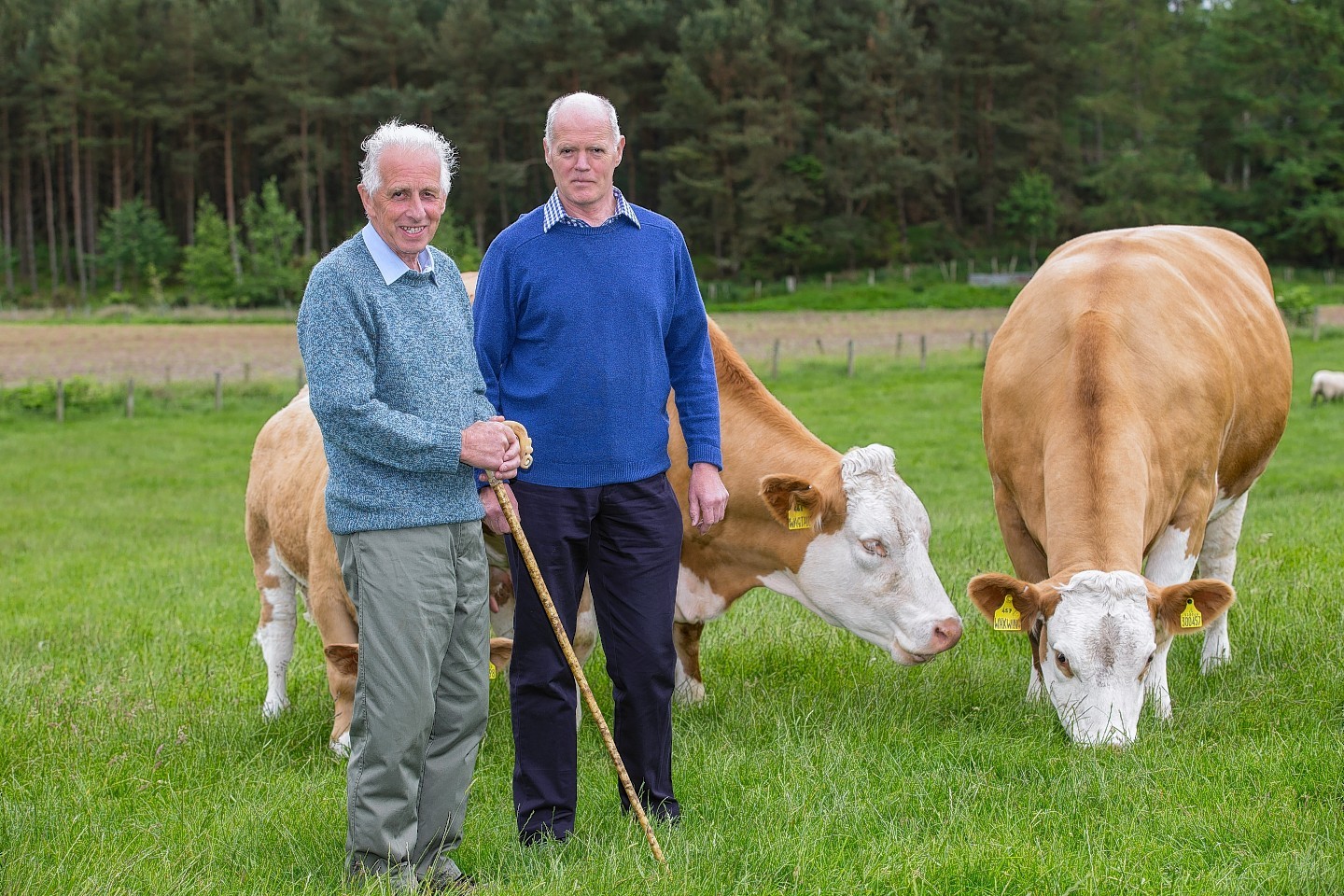 A top Simmental cattle breeder from the north has been honoured by the Royal Highland Agricultural Society of Scotland.
Billy Macpherson from Blackford Farm, Croy, has been awarded the Sir William Young Award which recognises outstanding contribution to livestock breeding.
Mr Macpherson started his pedigree cattle career as a teenager working for the late Reid Walker at the Ben Alder Galloway herd.  He spent time learning from stockmen at the Royal Highland Show and the Castle Douglas sales.
When he returned to take over his father's hill farm, he adopted a commercial policy for breeding both his sheep and castle, striving to breed beasts suitable for the commercial producer.
He chose the Simmental as his breed of choice in the late seventies, with the Blackford name earning full recognition following the record price sale of Trident at 14,000gn in 1988.
The herd continued to improve and Mr Macpherson achieved another breed record price last year when Capercaillie sold for 45,000gn – this beast was the sixth supreme Perth champion from the Blackford herd.
A keen sheep breeder, Mr Macpherson was a founder of the Highland Mule Breeders in the late eighties and has achieved the top price for a pen of ewe lambs at Dingwall several times.
His award citation reads:  "The number of times that the Blackford name appears in the bloodlines in Simmental sale catalogues is testament to Billy Macpherson's efforts to breed sound commercial cattle."