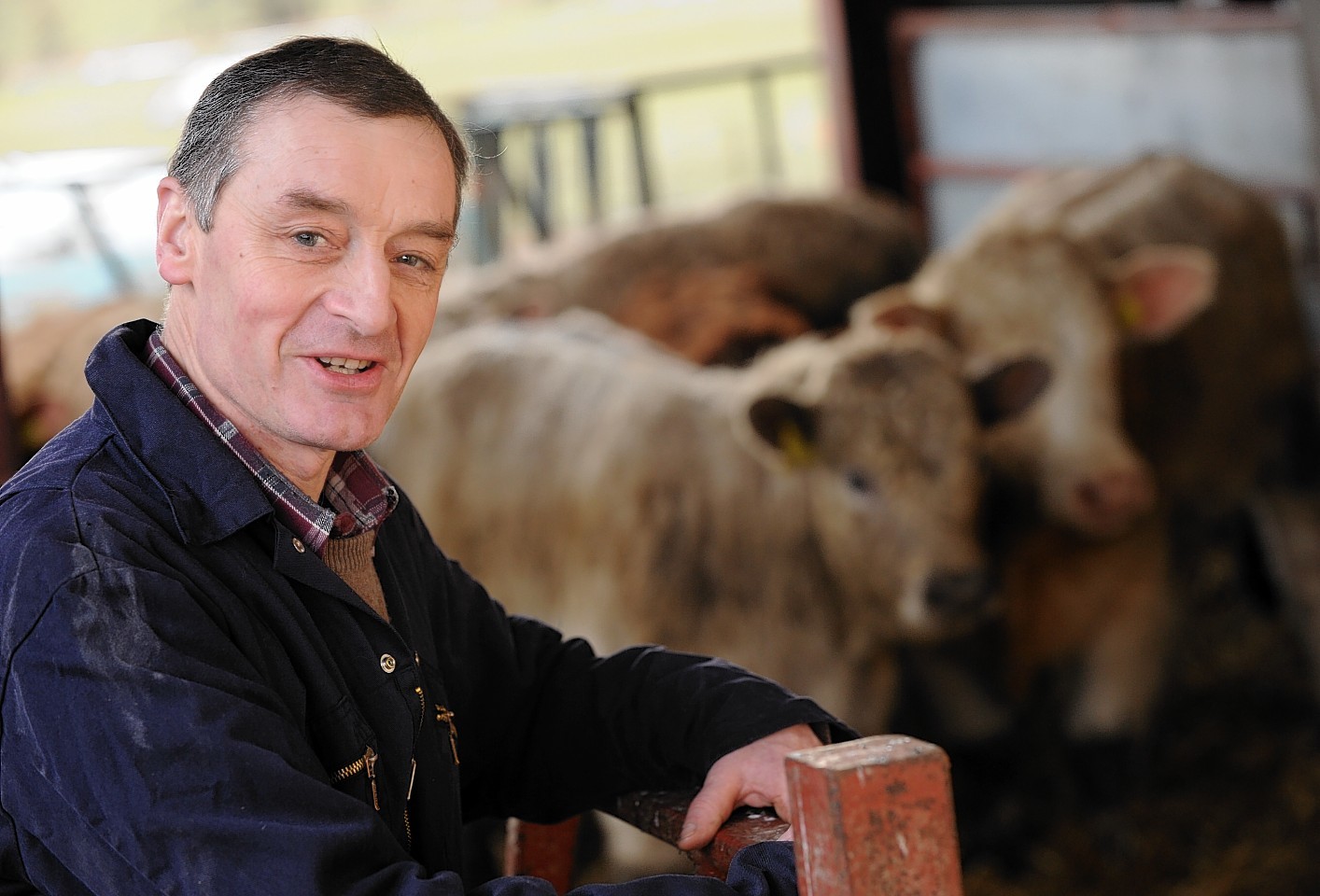 Farmers and crofters are being reminded to stay safe when working with calving cows and young calves.
The safety reminder comes following the death of a 62-year old woman in a calving accident on a farm in Bixter, on Shetland, earlier this month.
Scots farm leaders are now urging all producers to look at how they can reduce any potential dangers around calving time.
North-east beef farmer Charlie Adam, who heads up NFU Scotland's livestock committee, said farmers were best placed to identify ways to reduce accidents on their own farm.
"Each farmers knows his own animals and set-up in terms of handling facilities and equipment but it is important they take time to identify the risks now before the tiredness of calving kicks in and judgement can be impaired," said Mr Adam, who is currently calving around 100 suckler cows at Braeside, Cushnie, near Alford.
"It is always worth just taking a moment to think through the possible scenarios before jumping in to deal with even what is a simple intervention and to consider your own safety as well as the wellbeing of the cow and calf.
"In many cases the best advice is to make sure you have someone with you to assist, although in many situations this may not be possible, but it is also worth bearing in mind that in some cases cows may be unsettled by an unfamiliar person getting involved."
The safety plea was also issued by Quality Meat Scotland, the Scottish Beef Association and the Health and Safety Executive (HSE).
HSE principal inspector Niall Millar said farmers were most at risk when working with stock in an open field.
"If farmers have no choice but to work alone with recently-calved cows they should ensure that they take steps to make that a safer experience," said Mr Millar.
"If possible they should stay close enough to a suitable vehicle that can provide protection if a situation emerges and they should ensure they have their mobile phone with them so they can summon help if needed."
For those calving indoors, he recommended creating a well-strawed creep area in the calving shed to enable calves to be separated from their mothers during handling.
Outdoor calvers could also make sure of a piece of equipment called a cow catcher, which can separate a cow and calf or for some models provide a restraint to calve a cow, added Mr Milla