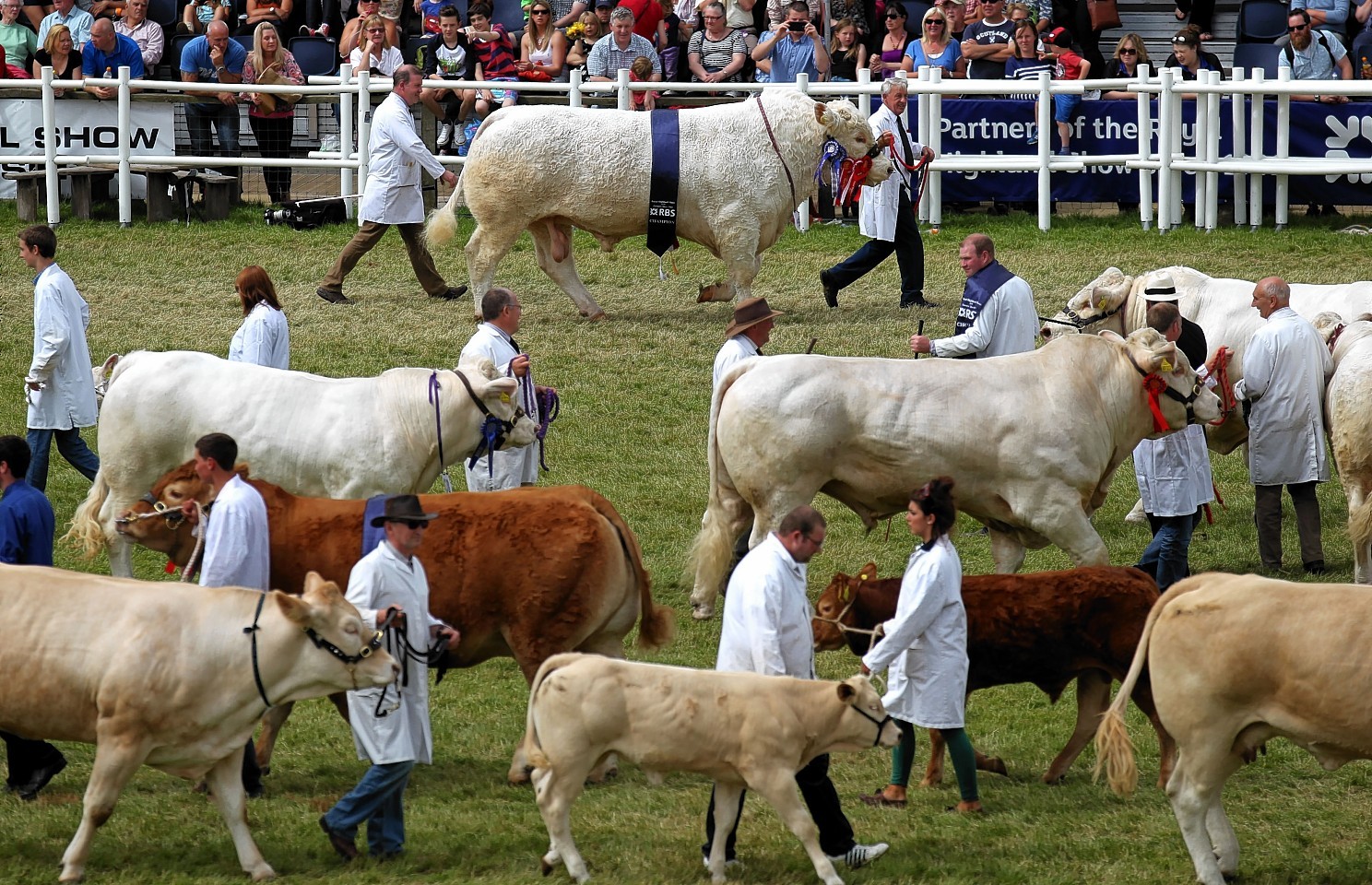 Scotland's largest agricultural organisation recorded its highest turnover yet last year.
The Royal Highland and Agricultural Society of Scotland (RHASS), which organises the Royal Highland Show, saw turnover rise 9.1% in the year to November 30, 2014, to a new high of £7.256million.
RHASS chief executive Stephen Hutt said the rise in turnover was due to strong bequests income, an increase in visitors to last year's Royal Highland Show and strong income from events at the Royal Highland Centre.
Income from bequests rose 16% to £342,873, while income from the Royal Highland Show increased by 4.6% to a new high of £3.982million.
Visitor numbers also increased last year to 178,659 over the show's four days.
Income from the Royal Highland Centre increased by nearly £300,000 to £1.383million, while the Royal Highland Society Development Trust saw income rise slightly to £35,422.
Expenditure at the organisation was £6.203million, up from £5.543million the year before, with operating surplus down slightly to £1.053million from £1.104million previously.
The accounts also include a £100,000 fine for breaches to health and safety legislation – this follows the death of three-year-old Ben Craggs who died after being hit by a concrete bollard which overturned at the showground in June 2008.
"We have had a good year – we have been very fortunate," said Mr Hutt.
The society had written off some old costs in last year's accounts, which were on the balance sheet as a result of work done by the society previously when it was considering moving to another site, he added.
In addition, depreciation costs had increased by around £100,000 a year for the past few years as a result of investment in the showground.
Mr Hutt said the society had received the go-ahead from Edinburgh City Council for its development plan in March.
The improvements, which will take place over the next 10 years, include a new members' building at the showground, another hotel and improvements to infrastructure such as roads and drainage.
"The plan would be to have the new members' facility built for the 2017 show," said Mr Hutt.
The society hoped to build on the success of last year's show and push visitor numbers over the 180,000 mark, he added.
The Food Hall will be re-branded as Scotland's Larder Live and various trails throughout the show will be created for children.
This year's show takes place on June 18-21.