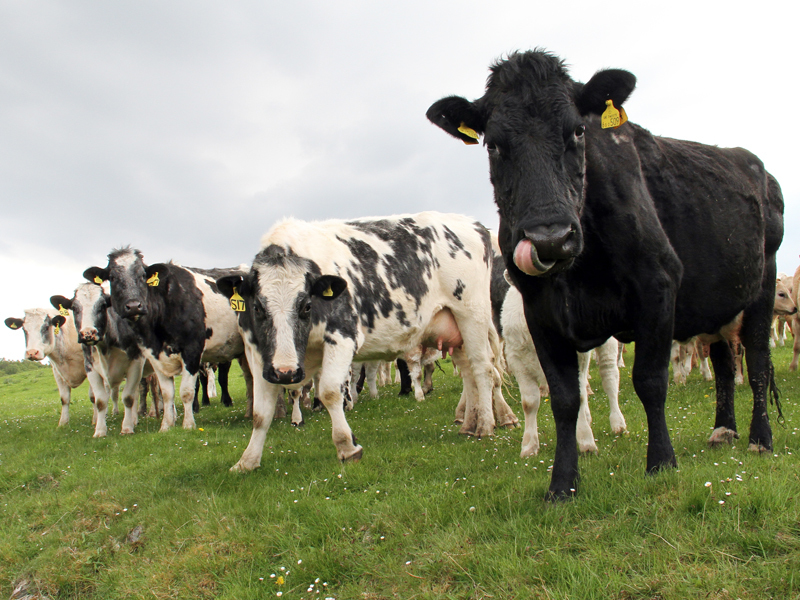 Beef producers with cattle ready for slaughter are at increased risk of incurring penalties as a result of being forced to wait weeks to send beasts to slaughter.
NFU Scotland this week warned the industry was at breaking point due to price pressures and marketing delays.
A double whammy of weak retail demand for beef and a weak euro is hitting prices, with wholesale steers passing through abattoirs last week averaging just over 360p a kilo, down 20p a kilo on the same time last year.
According to the union, this price reduction has resulted in producers getting paid £120 less for every 600kg finished steer, compared to prices paid last year.
"While experts point to a tightening of supplies later in the year, the reality for many beef producers is that prices are now substantially lower than last year," said chair of the union's livestock committee, Charlie Adam, who farms at Braeside near Alford.
"While these may be offset by lower feed costs this season, the delays now being experienced in getting animals away to abattoirs when they are at their peak runs the risk of cattle no longer meeting the specification demanded by processors and the marketplace.
"That runs the risk of price penalties being imposed for stock being too heavy or too fat, and any margin is quickly eroded."
He said the weak euro was boosting imports of beef, particularly those from Ireland, however the bulk of this meat was going for manufacturing beef and mince for processed food and the catering sectors.
Quality Meat Scotland figures suggest Irish beef imports are up 10% year-on-year at 14,750 tonnes, while imports from other EU countries including Holland, Poland and France are up by 20% to 4,100 tonnes.
While currency is beyond our control, we can do more to make our sector more robust given that lower demand and higher marketings – some of it led by the switch to spring calving – are likely to be a permanent fixture for the Scottish beef sector each spring," said Mr Adam.
"Forward planning between producers, processors and retailers can help all parties make sure we meet the needs of the market while securing a share of the margin for all. Given fair warning; clear signals and proper incentives for meeting specification, I am certain Scotland's beef producers can adapt so that we can better supply the premium market for Scotch beef all year round."
A Scottish Association of Meat Wholesalers spokesman said: "Today's market is being hugely influenced by supply and demand issues within the whole UK meat sector, with the added aspects of the ongoing battle for market share at the retail point and the sterling/euro influence on exports adding to current pressures.
"The entire meat chain is also having to carry the burden of increased waste disposal costs, which have risen sharply over the last year, reducing processor margins at the same time. In that context, however, cattle prices now are still higher than in either 2012 or 2013, with last year's record levels standing out as a trade which would always have been difficult to repeat."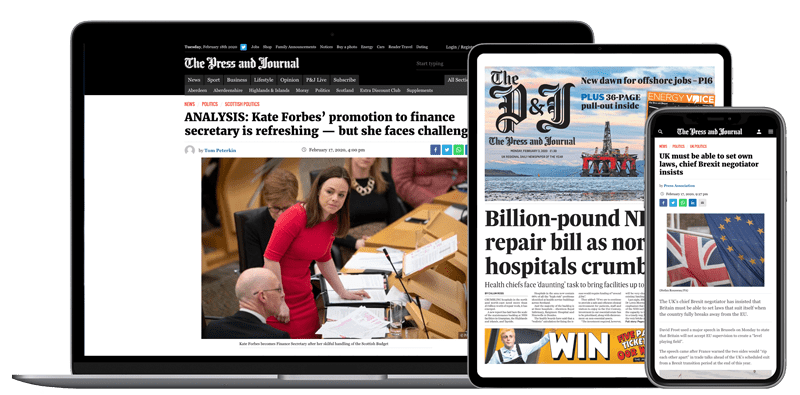 Help support quality local journalism … become a digital subscriber to The Press and Journal
For as little as £5.99 a month you can access all of our content, including Premium articles.
Subscribe