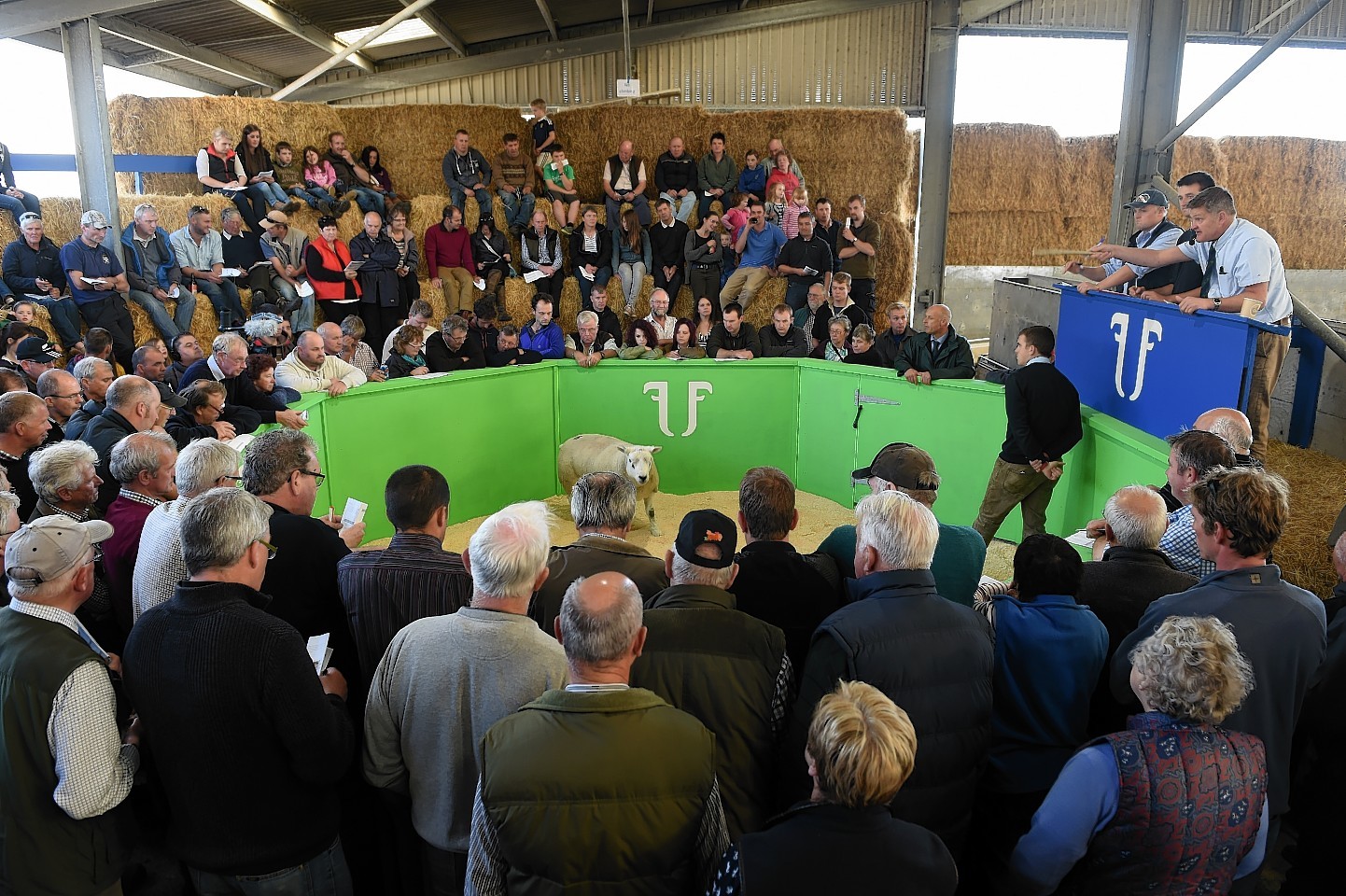 An award-winning sheep farming family from the north has hailed its fourth annual on-farm tup sale the best yet.
The Scott family at Fearn Farm, near Tain in Ross-shire, sold 112 rams at their fourth annual on-farm sale.
The farm is run by John Scott in partnership with his parents James and Janet and his wife Fiona.
According to John this year's sale was the best yet achieving a 100% clearance rate, with 42 more rams sold than last year.
The sale, which was conducted by Dingwall and Highland Marts, saw 44 Texel shearling sells to an average of £739.77 and a top of 1,300gn.
New Zealand Suffolk and SuffTex shearling averaged £629.16 for 25 and sold to a top of 750gn.
Meanwhile, eight Beltex shearling went under the hammer to average £521.06 and a top of 650gn.
Lastly 35 Aberfield shearlings averaged £796.50 and a top of 1,000gn three times.
Last month the Scott family expanded its on-farm sales offering by holding what was thought to be the first on-farm store lamb sale in Scotland.
The sale saw more than 2,000 lambs go under the hammer achieving a 100% clearance rate.
A top price of £53.50 was achieved for a pen of 31 Suffolk cross lambs, followed closely by £52.20 for a lot of 138 Suffolk crosses.