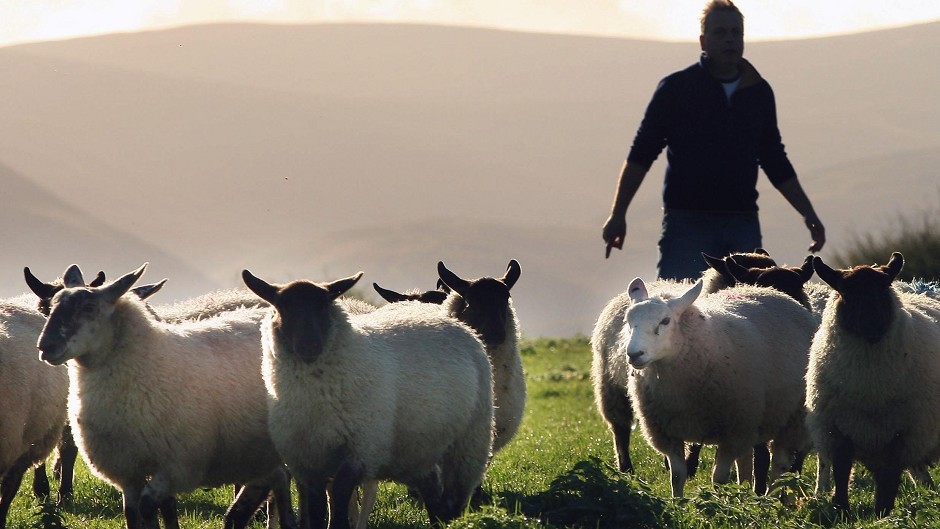 Scottish levy payers are invited to attend meetings in the north and north-east later this month to share their views on how the funds should be spent.
The meetings are part of a Scotland-wide fact-finding mission by levy body organisation AHDB, which collects around £3.2million from Scots farmers every year.
"We would strongly encourage farmers and growers to take the opportunity to attend our review meetings. This is your opportunity to tell us what you want to see from AHDB moving forward – and for us to hear your views on what would best benefit your farming or horticultural business," said AHDB independent board member and Press and Journal Farming columnist, George Lyon.
"Our team in Edinburgh actively engage with levy payers on a daily basis. For example, we have staff helping to promote exports of Scottish seed tatties; we work across the dairy sector and jointly fund the Scottish Dairy Hub – alongside the Scottish Government – and we have invested significant money in research work at Scottish institutions such as SRUC and The James Hutton Institute."
AHDB chief executive Jane King said the organisation wanted to provide levy payers with the tools and information needed to build "competitive and sustainable businesses".
She said: "We want to listen to what farmers, growers and our supply chain believe will help their businesses to make the most of future opportunities and meet the longer term challenges.
"Whether this is extending our monitor farm work, funding applied research, looking at increased market development, or pooling resources to attract additional funding from external sources, we need the input from our levy payers to support our sector boards in their strategy decisions."
The first meeting takes place in the Inverness Hotel on Tuesday November 24 at 7pm, with a second set for the Lochter Activity Centre in Oldmeldrum on Wednesday November 25 at 7pm.
AHDB said feedback from the meetings will be collated and shared with its sector boards to help inform their discussions and business planning process.
Although Scottish red meat levies are collected and spent by Quality Meat Scotland, AHDB manages levies for dairy, potatoes, horticulture, cereals and oilseeds.
Its biggest annual income in Scotland comes from potatoes at £1.354million, followed by milk at £767,000, cereals and oilseeds at £765,000 and horticulture at £339,000.