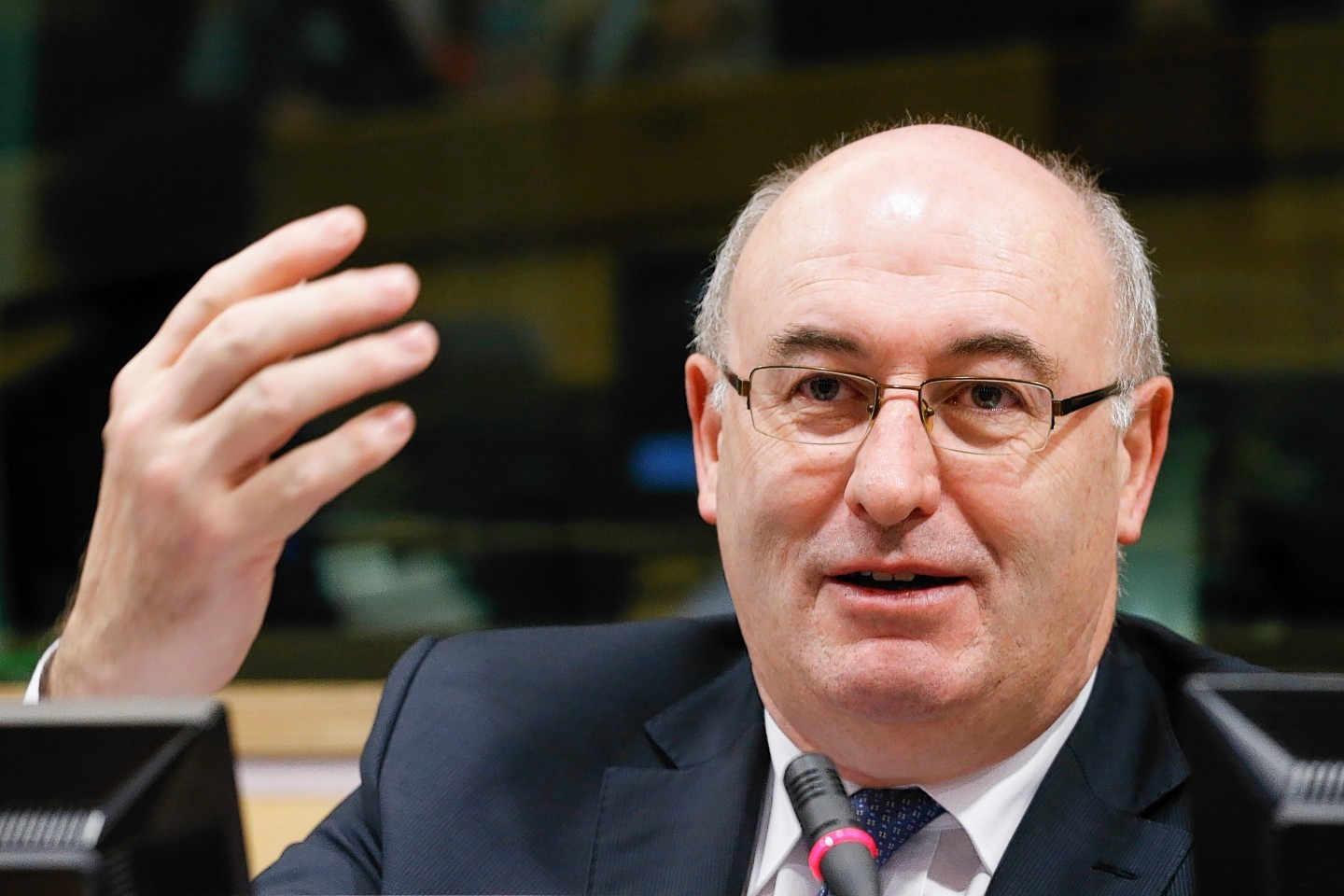 The European Commission will not wade into the row between UK farm ministers over the distribution of Common Agricultural Policy (Cap) budgets.
Addressing hundreds of European agricultural journalists in Brussels yesterday, EU Agriculture Commissioner Phil Hogan said the convergence uplift dispute needed to be settled within the UK.
Convergence uplift is extra Cap monies totalling around 230million euros (£175million) which was allocated to the UK from the EU to bring Scotland's per hectare subsidy support figure more in line with the European average.
When asked if he thought it was fair that this money had not been given to Scots producers, Mr Hogan said: "We give the national envelopes to the UK to deal with the regions and it's up to them to make the decision on the proportion of the package that goes to Northern Ireland, Wales and Scotland. I would suggest that you ask Liz Truss about that."
The commissioner also said the delivery of direct subsidy payments was the responsibility of member states, not the commission.
"It's a matter for the member states. Money is available – we are in cash but there's a number of member states I'm aware of that have not drawn down their payments yet," said Mr Hogan.
"I was sorry that some member states were not able to give advanced payments but they did not have the IT systems and land parcel mapping needed for that. They need to continue to invest in these systems."
He also called on member states to implement simplification measures to have more proportionate penalties for Cap errors.
The measures, which were announced earlier this month by the commissioner, include plans to allow farmers to make corrections to their applications following a preliminary check of the submission up to 35 days after the final deadline without any penalties.
There would also be a change to the system of administrative penalties for direct payments whereby the current system, which issues penalties based on different categories, will be replaced by a simple penalty which is 1.5 times the area over-declared.
Small over-declarations that are up to 3% of the area declared, or two hectares, will continue to not be penalised and in cases where the over-declaration is less than 10% of the area determined, the penalty will be cut in half.
Lastly a yellow card system will be introduced for first-time offenders, who will then be subject to an on-the-spot control the following year.
He urged member states to take up these measures as they "have had plenty of opportunity to complain about the current system".