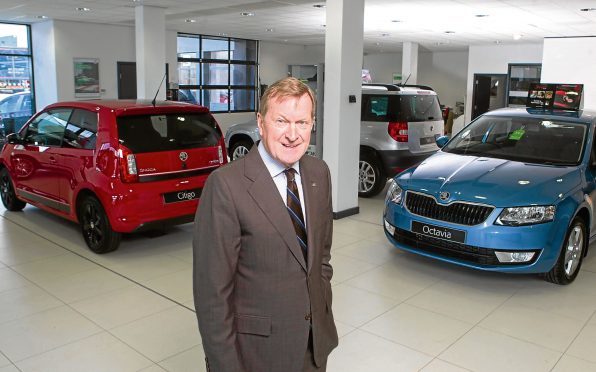 An Aberdeen-based car dealer has taken another step in expanding the firm after buying out a family-run business in Stirling.
John Clark Motor Group has now acquired Morrisons Garages Limited and Morrisons Land Rover Limited.
The business includes Land Rover, Jaguar and Seat and will add an additional 80 members of staff to the group's current 1264 team members.
Commenting on the buyout, John Clark said: "This is a hugely positive step for the group as we continue to build on our premium portfolio and further cement our presence in the central belt of Scotland.
"Acquiring the Morrisons businesses will help to strengthen our position as one of the leading automotive businesses in Scotland and fits perfectly with our longer-term strategy."
The firm said the business will continue to operate under the Morrisons banner recognising the years of long standing service and customer loyalty that it is known for in Stirling and the surrounding area.
John Clark Motor Group is a family run and owned business. During 2016, turnover grew by 5% to £703million from £667million the previous year and profit before tax was at 1.2% of sales, which remained above the UK motor trade national average.
With the addition of Morrisons of Stirling, the company now represents 13 brands across 33 sites as well as operating two used car stores, Motorchoice, in Edinburgh and Aberdeen.