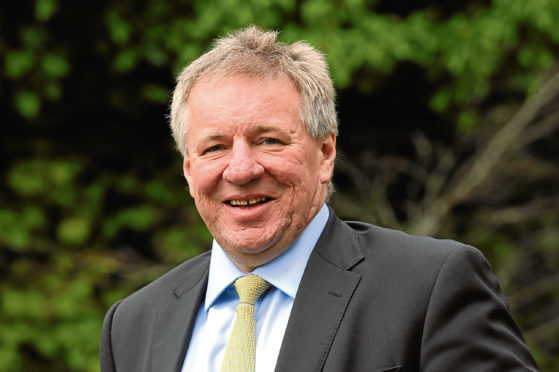 More than £900million was wiped off the value of Standard Life Aberdeen (SLA) yesterday after Lloyds Banking Group (LBG) pulled the plug on £109billion-worth of business with the Scottish financial services giant.
The end of partnership deals with Scottish Widows – owned by LBG – and LBG Wealth will remove nearly 17% off SLA's total assets under management as of September 30, 2017, which came in at £646.2billion.
SLA, which was created last year through the £3.8billion all-share takeover of Granite City-headquartered Aberdeen Asset Management (AAM) by Edinburgh-based Standard Life, said it would take a one-off impairment charge of £40million.
Stock market announcements by both LBG and SLA shook the City, causing SLA's share price to plunge nearly 8%. By contrast, LBG enjoyed a slight rise in its share price.
SLA said LBG's move marked the end of six months of talks between the pair, plus Scottish Widows, since the Standard Life/AAM merger completed last August. The sum involved – roughly 38% of total insurance assets under management at SLA subsiidary Aberdeen Standard Investments – represents less than 5% of SLA's 2017 revenue, it added.
A statement from SLA's two co-chief executives, Martin Gilbert and Keith Skeoch, said: "We are disappointed by this decision in the context of the strong performance and good service we have delivered for LBG, Scottish Widows and their customers. We will be discussing the implications of this with LBG and Scottish Widows."
Under terms agreed last year, the termination is subject to a 12-month notice period.
LBG said its decision to cut four-year-old ties with SLA was the start of a review of the group's asset management arrangements.
It added: "These contracts enabled Scottish Widows and Wealth to terminate . . . in the event that Aberdeen was subject to a change of control with a material competitor.
"Aberdeen recently completed a merger with Standard Life plc, which is a material competitor of Scottish Widows and also of Wealth.
"Scottish Widows and Wealth agreed to delay a decision regarding the exercise of their termination rights for a period of six months following completion of the merger, during which period the parties agreed to discuss in good faith ways to build a successful relationship and address the competition issue.
"As no agreement has been reached, Scottish Widows and Wealth have decided to terminate their partnership agreements with Standard Life Aberdeen and to review their long-term asset management arrangements."