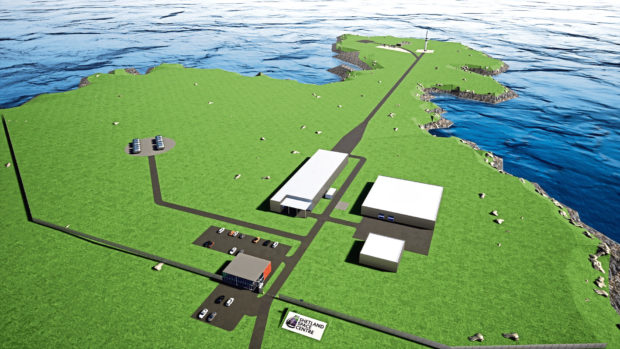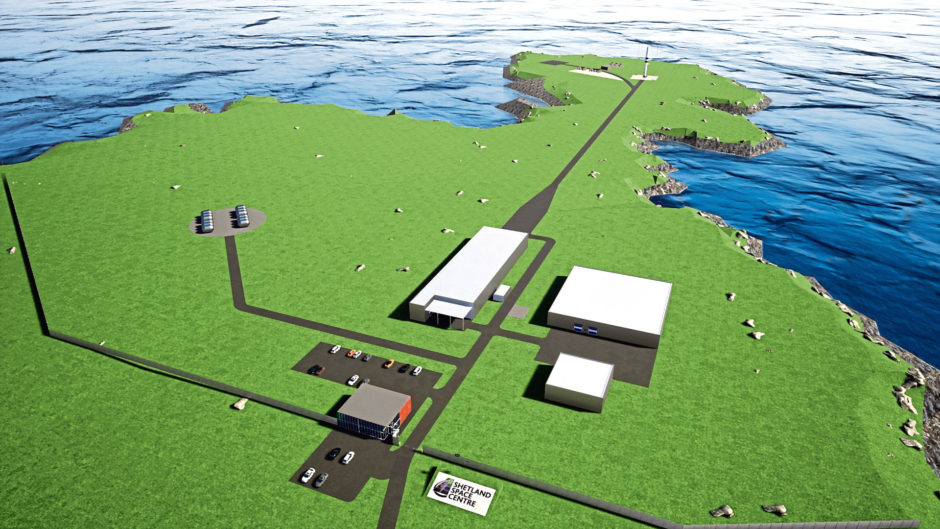 A businessman behind plans to develop a satellite launch facility on the UK's most northerly inhabited island has said a new £2 million investment by a private equity firm will "turbo charge" the project.
The deal, announced today, gives Leonne International a 20% stake in Unst-based Shetland Space Centre (SCC).
SCC chief executive Frank Strang said the cash would allow the business to start gaining operating permissions and licences, and building the launch site and ground station.
Leonne International, the private equity division of Hong Kong-based Leonne Wealth, is headed by Michael Haston, grandson of renowned Scottish mountaineer Dougal Haston, who died in a skiing accident in Switzerland in 1977.
Mr Strang said: "We are delighted to have Leonne International as a partner in realising the benefits of space exploration for the UK, and for Shetland's economy; bringing jobs, revitalising the economy, attracting visitors and establishing Shetland as a northern hub supporting vertical launch and ground station activity.
"Mike Haston and his team at Leonne International bring tremendous enthusiasm, drive and belief to the business which will turbo charge an already dynamic and fast-moving project.
"Just as his grandfather, Dougal, a thoughtful visionary and one of Scotland's legendary rock climbers, pioneered Scottish winter climbing and conquered the world's biggest and most dangerous mountains, I have no doubt that Mike will lead the way into this next frontier and help us conquer the new space economy for Britain.
"The investment enables us to proceed with the first stages of gaining the necessary permissions and licences required to operate the facility and get on with building our launch site and ground station. It validates what we and the wider space industry have been saying for several years now – that Shetland is absolutely the right location for kick-starting the UK's entry into this rapidly growing market."
Proposed spaceport hailed as valuable asset to the UK
Shetland Space Centre (SCC) aims to have a satellite launch facility and ground operations centre fully operational on Unst by late next year.
It has been developing plans for the remote 105 square mile island, which has a population of around 700, for the past two-and-a-half years.
The firm says it has support from local residents and other nearby communities, and a "proactive and supportive relationship" with Shetland Islands Council.
SCC has been collaborating with established space flight companies such as Lockheed Martin, Aecom and ArianeGroup, and industry newcomers including Raptor Aerospace, B2Space and C6.
It has also been working with Scottish Enterprise, Strathclyde and Edinburgh universities and the Technical University of Munich, and forged partnerships with Cornwall Space Centre and the Goonhilly Earth Station radio communications site.
As his firm's £2 million investment in SCC was announced, Leonne International chief executive Michael Haston said: "We are always excited to partner with firms which exhibit ambition, innovation and excitement, and Shetland Space Centre exceeds this criteria with the plans they have in place. With the help of the SSC, Shetland's space economy will inevitably become a very valuable asset to the UK."
Last year a project to evaluate the suitability of the proposed spaceport as a location to launch rockets using air balloons received £15,000 from Highlands and Islands Enterprise.