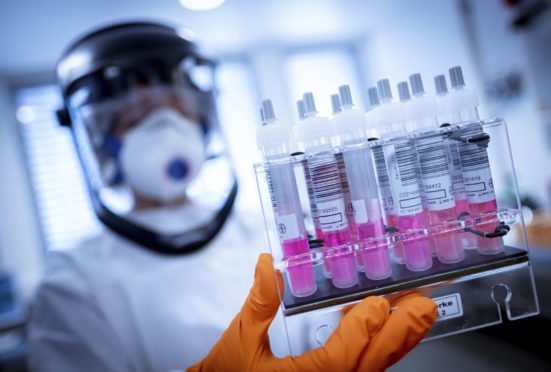 A champion of the north-east life sciences sector has said it can play a leading role in the fight against Covid-19 and other modern health challenges.
But Professor Stephen Logan also warned that firms not currently working on products linked to the pandemic face delays to their research and clinical trials, as well as a decline in investor confidence.
Prof Logan is a fomer chairman of NHS Grampian and now chairman of the life sciences sector board at economic development body Opportunity North East (One).
His comments came as One highlighted the work of all the north-east companies, researchers, academics and clinicians "collaborating and innovating" to tackle the coronavirus pandemic.
The sector's development is a regional economic priority and One is leading action and investment with partners to grow the number of life sciences companies in Aberdeen and Aberdeenshire.
In recent weeks, projects drawing on internationally-recognised strengths in areas including biologics and digital health, as well as the region's strong culture of collaborative innovation have secured new research funding worth more than £1 million.
Prof Logan said: "The life sciences sector is at the forefront of the UK's response to coronavirus and will make a significant contribution to the growth of our health economy.
"Our regional strengths – including biologics and digital health – are growth areas that can transform future healthcare delivery and patient outcomes across a range of modern health challenges, including coronavirus."
He added: "Life sciences businesses not working on Covid-19 currently face challenges, including delays to their research projects and clinical trials in hospitals, and a general decline in investor confidence.
"Ensuring that this high-value sector bounces back as quickly as possible will require ongoing investment and is a national priority.
"The action and investment by One and partners in the region to grow the life sciences sector is more important than ever."