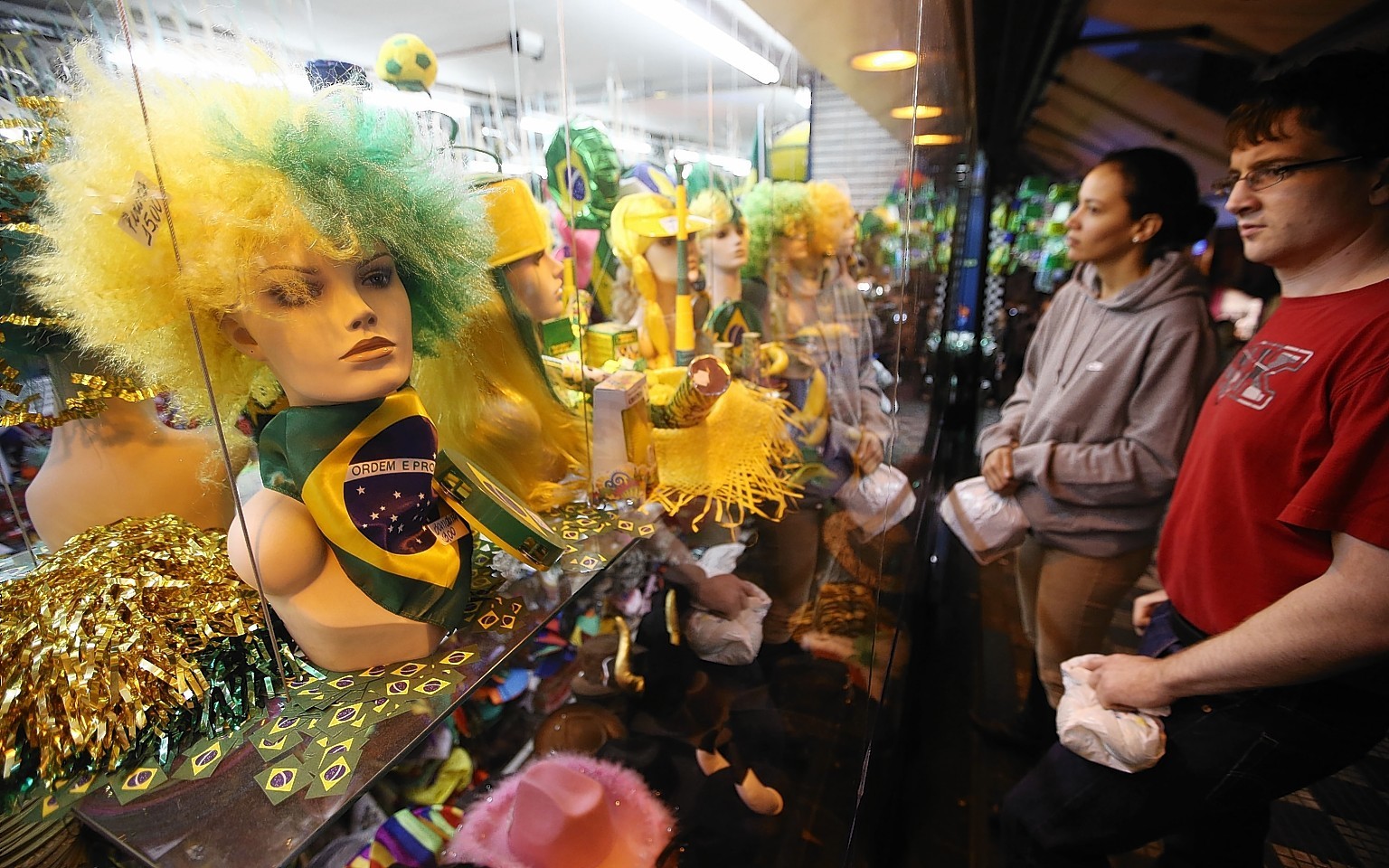 Scotland might not have qualified for the World Cup but firms across the country remain on course for a food and drinks boost.
Analysts with professional services firm PwC anticipate an increase in food and drink sales based on retail and pub performances during previous major sporting years.
Pubs, restaurants and shops are gearing up for a summer of sport with the Ryder Cup and Commonwealth Games also imminent.
Figures show a 3% rise in food sales during Euro 2012 compared to the previous year with non-food sales, including barbecues and summer accessories, up by 1.2%.
Beer sales during the 2010 World Cup also rose by 2.9% – the equivalent to around six million pints – on the same period in 2009.
David Lonsdale, director of the Scottish Retail Consortium, said: "The previous World Cup reportedly generated an extra £700 million of retail sales across the UK.
"Some retailers are set to benefit more than others, including those selling sporting or electrical goods, food and drink, or souvenirs.
"This is timely as a broad range of indictors crucial to the health of Scotland's retail industry have begun to point in a favourable direction of late, and hopefully this summer's major sporting events will contribute further to the growth of the sector which is after all the country's largest private sector employer."
With Brazil and Coatia kicking off the first World Cup match today, pubs across the north of Scotland are bracing themselves for crowds of fans.
Susie Simpson, tax director in PwC's private business team in Scotland said the drinks industry had been subject to stringent taxes during previous sporting campaigns.
She added: "It's hoped that the Government's 1p cut on beer duty in the latest budget, as well as a freeze in the fuel escalator for wine and spirits and duty on cider, will give them an extra confidence boost in the months ahead."