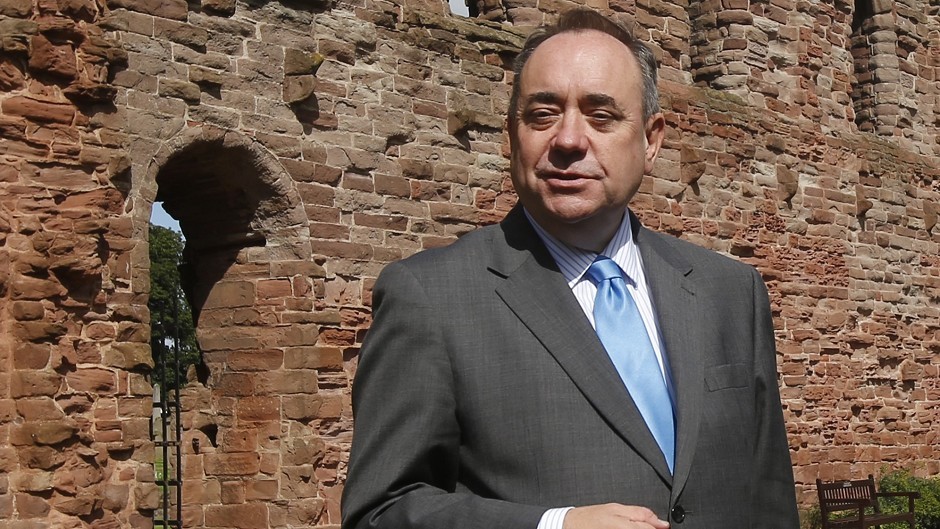 Top stock market analysts have backed Alex Salmond's claim that North Sea oil is a bonus rather than the backbone of an independent Scotland's economy.
London brokers Investec said yesterday that it was a "misconception" that Scotland is poorer than the UK as a whole.
In a detailed investors' note, they said they believed that even without the vast amount of hydrocarbons around its shores, Scotland's per capita GDP is "roughly equal" to the rest of the UK.
And when Scotland's geographic share of the UK's oil and gas is factored in, the asset management giant says per capita GDP north of the border would be 10% higher than in neighbouring England.
Last night Better Together said the note underlined "how much of an unnecessary and costly risk separation is".
A spokesman added: "We can have the best of both worlds for Scotland within the UK. That means more powers for Scotland without taking on all the risks of independence."
The group's intervention – which comes 24-hours after a poll outlined growing support for a Yes vote sent jitters through the City – was welcomed by Scottish Energy Minister Fergus Ewing.
But the note also warns that a Yes vote on September 18 could cause chaos on the London Stock Market – and that Scotland's membership of the European Union could be dependent on it eventually accepting the euro as its currency.
"This has confirmed that oil is a bonus rather than the basis of Scotland's economy," Mr Ewing said.
"We can use a Yes vote to make our oil wealth work for people in Scotland – rather than flowing to the Treasury in London."
On currency, Investec suggest that the first minister's so-called Plan B – using the pound without a currency union – might actually be better than the SNP's favoured option.
Analyst Philip Shaw, who wrote the note, says Scotland would have to "surrender" some Scottish sovereignty on budgetary issue if it continued the economic union with the rest of the UK.
He hints that adopting sterling informally, like Panama does with the US dollar, may be the best deal for Scotland.
"We are not convinced that there would be a huge downside for Scotland compared with a formal union, providing it was unilaterally prudent on budgetary matters and that it was vigilant in the way that it supervised its banks," he said.
With Spain trying to suppress the nationalist movement looking for independence in Catalonia, Mr Shaw says Scotland may have to reapply to join the European Union.
"New EU countries have to pledge to join the euro in due course. The UK (and effectively Sweden) obtained opt outs. It is questionable whether Scotland could achieve the same," he said.
More reading on the Independence Referendum
Scottish independence: Businesses think wrong question is on ballot paper
Music stars sing for Independence