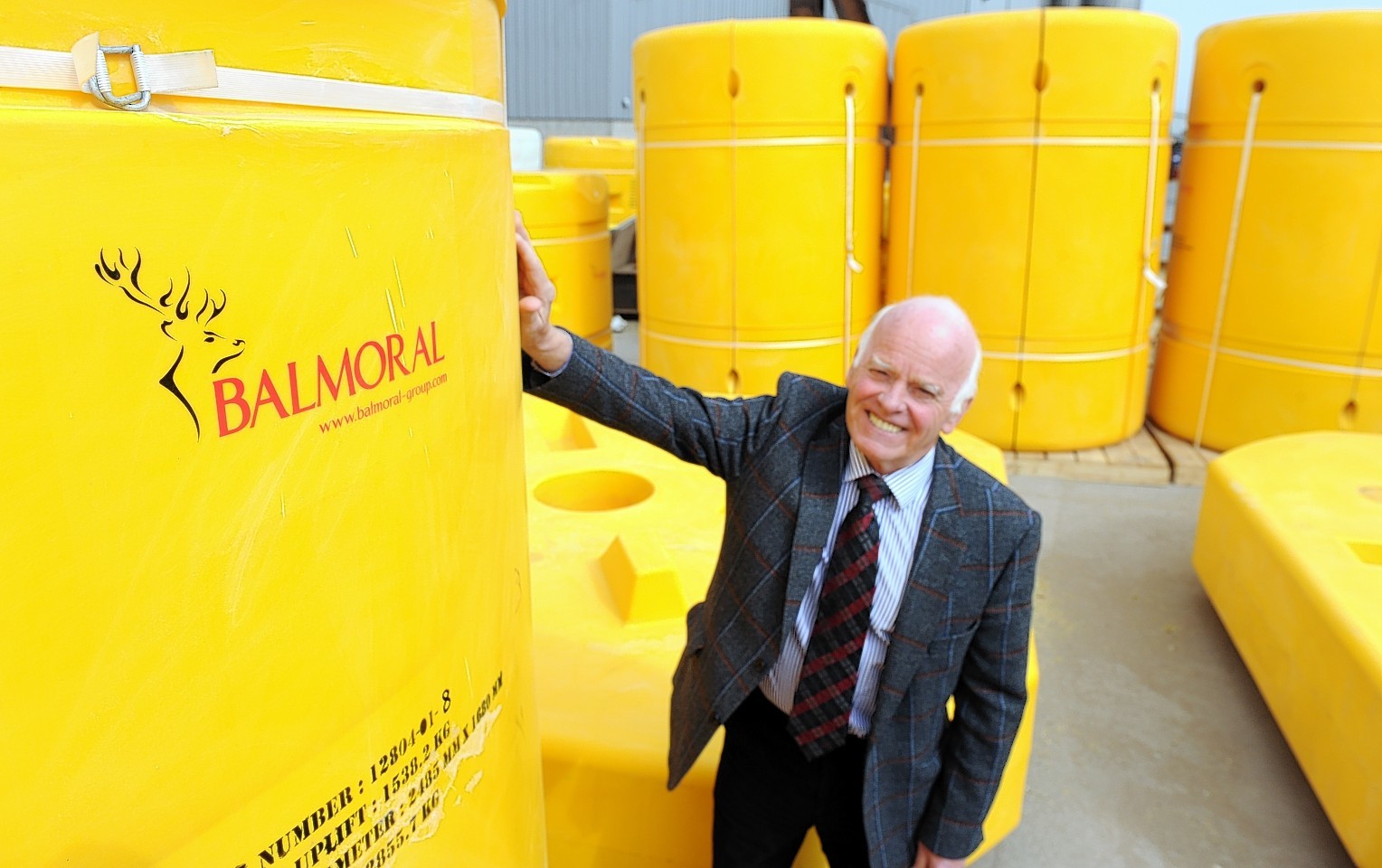 Aberdeen firm Balmoral Group is celebrating a hat-trick of Queen's Awards for one of its subsidiaries, Bamoral Comtec.
The business is today named as a 2015 winner of a Queens Award for Enterprise in the international trade category, adding to similar honours in 2010 and 2012.
It is one of three north-east companies among 10 Scottish winners in this year's edition of the prestigious annual awards.
Ellon firm Aubin and Global Pipe Components (GPC), of Aberdeen, have also done the area proud and helped to highlight the hotbed of entrepreneurial talent and export success to be found here.
Balmoral Comtec manufactures buoyancy and elastomer products for the offshore industry.
Its exports have grown by £20million, or 61% in value over the past three years.
Overseas sales now make up around 80% of its total annual turnover, thanks to its development of deepwater markets offshore of west Africa, the Gulf of Mexico and Brazil.
Balmoral Group chairman and managing director Jim Milne said: "It is particularly satisfying to see our international efforts being recognised as we invest so much resource into providing the highest quality products to our market on a global basis.
Aubin is a specialist developer and supplier of chemicals for the oil and gas industry and has been in operation since 1986.
With the help of local partners and subsidiaries in Dubai and the US, the firm now exports to more than 16 markets. The United Arab Emirates is the biggest, accounting for nearly half of all sales, but new orders in eight countries over the past three years mean these locations now represent 67% of international sales.
It's Queen's Award for international trade recognises "outstanding" growth in its export earnings of 108% over the past three years.
Aubin chief executive Paddy Collins said: "We have developed strong international partnerships over the years and more than 90% of our business is with repeat customers. A number of our international customers have been with us for more than 25 years.
"We have established a strong presence in the Middle East and I foresee continued strategic expansion in the region.
"Overall, we are delighted with our growth and expanding global operations."
GPC, based in Bucksburn, Aberdeen, supplies valves, pipes, fittings, flanges, studbolts, gaskets and associated pipeline products to the global oil and gas industry. More than 80% of the firm's business is in export markets.
Its Queen's Award for international trade also recognises "outstanding" overseas sales growth over the past three years.
GPC founder and managing director Richard Meldrum said: "This is a wonderful acknowledgement of everything we have achieved in the last 15 years and is testament to the hard work and dedication of everyone on the team."
The Queen's Awards – launched in 1966 – reward outstanding companies from throughout the UK, from small firms to international giants.
Other Scottish winners this year include Midlothian-based business angel Nelson Gray, and Women's Enterprise Scotland chief executive Margaret Gibson.