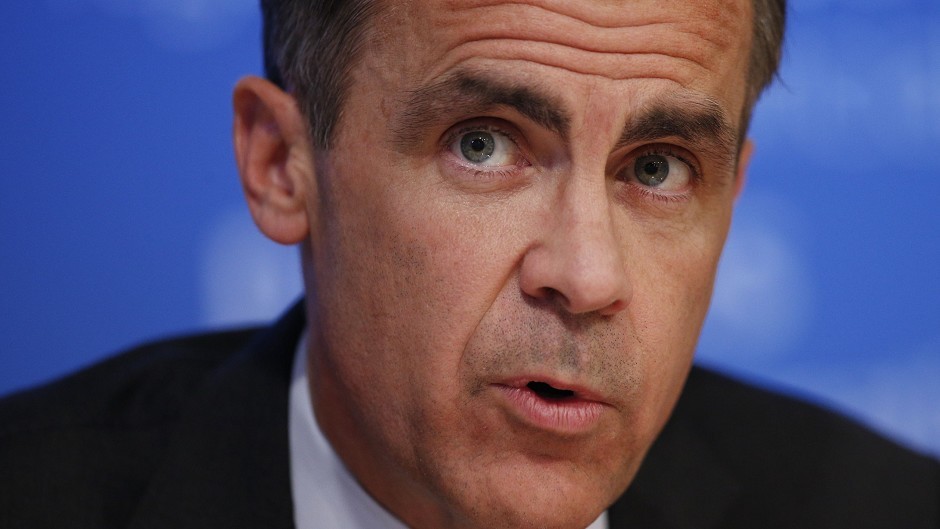 Calls to raise interest rates grew louder yesterday after Bank of England (BoE) policy makers edged closer to a rise this month.
The Institute of Directors (IoD) were among the first mainstream business groups to publicly call for a "normalisation" of interest rates after the Bank published minutes of the latest meeting of the Monetary Policy Committee (MPC), which decides the level of interest rates.
Analysts said that while "hawkish" MPC members leaning towards a hike were held back amid the Greek debt crisis, the minutes published yesterday revealed a "stepping up the rhetoric to prepare households and businesses" for an interest rate hike later in the year.
James Sproule, the IoD's chief economist said: "Now, more than ever, is the time to start normalising interest rates. Extraordinary low interest rates were justified when our economy was in the doldrums.
"Now that is no longer the case, the Bank of England needs to reassess its policy. With the UK leading the G7 in terms of growth, and unemployment low and wages rising at their fastest rate since before the crash, our economy is well-placed to start bringing interest rates back to a more normal level.
"Inflation may be hovering around zero, but for monetary policy to be effective, interest rates need to be at a level where they can, if needed, stimulate the economy.
"If rates do not begin to return to a more sustainable level soon, the Bank of England will be defenceless when the next crisis strikes, and unable to support the economy by shifts in monetary policy."
The pound rose sharply after which was held before agreement was reached on the latest Greek bailout package.
Bank of England governor Mark Carney said last week a decision on lifting rates was "likely to come into sharper relief around the turn of this year".
Markets had been pencilling in a hike for the middle of next year, but the remarks spurred expectations that it might come before the end of 2015 – increasing costs for borrowers, while helping savers
Calum Bennie, savings expert at Scottish Friendly said: "An interest rate move looks to be on the immediate horizon, around the end of the year.
"While rate rises will be modest, borrowers will still need to baton down the hatches and get prepared for rising costs. Those that can, should put money aside now and prepare. The winter is coming."
Meanwhile, new figures showed that the number of Scots going bust fell 45.9% in the three months to March when compared with the same period last year, according to the latest figures from Accountant in Bankruptcy (AiB).
But Bryan Jackson, business restructuring partner with BDO, warned that a rates rise might reverse this.
He said: "With the Governor of the Bank of England Mark Carney indicating that interest rates could rise 'at the turn of this year', it seems likely that  the Scottish personal insolvency numbers will rise in the near future."