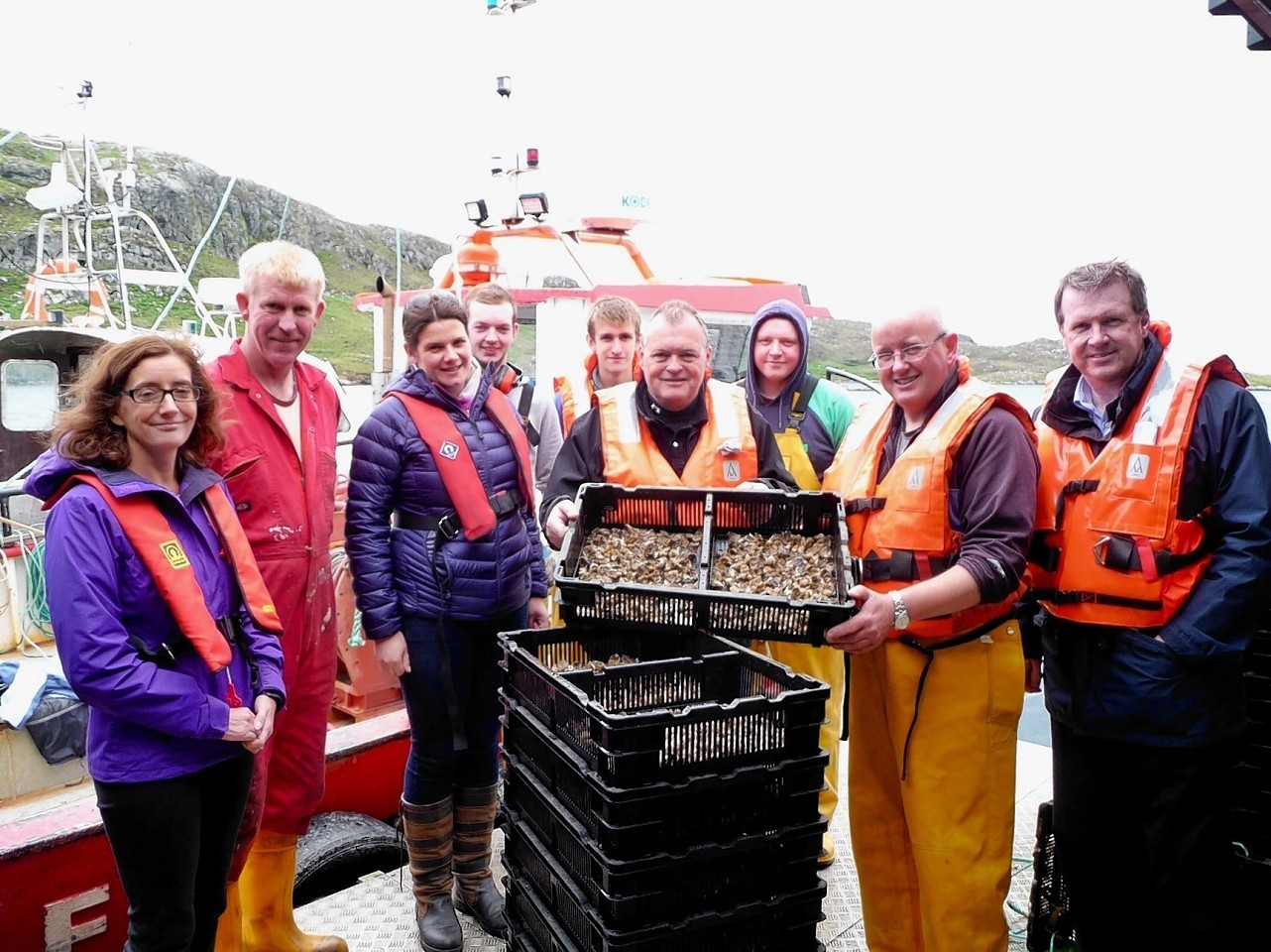 A new Hebridean oyster farming business aims to become one of the largest producers of the shellfish in Scotland.
Traigh Mhor Oysters on Barra is a joint venture between the entrepreneurial trio behind Isle of Barra Oysters (IBO) – brothers Gerard and Martin Macdonald and Donald MacLeod – and family-owned food group A.P. Jess.
It is already eyeing a bigger slice of a Scottish shellfish market estimated to be worth at least £10.5million a year after a substantial investment in new equipment.
Paisley-based A.P. Jess has a 70% stake in the new business, which has also acquired IBO outright and taken on a further four employees. It now employs six full-timers.
Highlands and Islands Enterprise awarded funding of £490,000 to help with the expansion of production, and the firm expects to take on more people as demand for its Pacific oysters takes off.
The company is looking to cash in on overseas markets, such as France, Spain and the Far East, where demand for live shellfish is growing.
A.P. Jess director David Jess said: "We are delighted at our new venture with our partners on Barra and are looking forward to a new stage in the development of A.P. Jess.
"One advantage of the site in Barra is that it's remote from any possible contaminants. The waters are absolutely pristine, which gives a great marketing opportunity and it's great to know that people can enjoy the oysters in as fresh a condition as possible."
Around 6million oysters are already being farmed by the business, with another 4million being added this year as the infrastructure develops.
HIE chief executive Alex Paterson said: "This is a great opportunity for Traigh Mhor Oysters and for employment on Barra.
"The company has a great product, extensive experience in the aquaculture sector and clear potential to grow. I am delighted we are able to support their plans and look forward to continuing our relationship with them as they grow."
According to the Scottish Government, this country's total production of Pacific oysters for on-growing increased by 9% last year as trade in both domestic markets and export markets became better established.