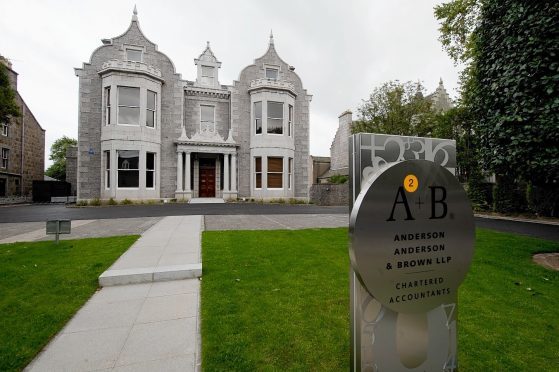 An Aberdeen accountancy firm has cashed in on the Press and Journal's Apprentice 100 campaign after hiring a promising youngster to work on its finance team.
Anderson Anderson & Brown (AAB) was one of the first employers to support our campaign when it came forward in September with a pledge to create an extra apprenticeship position.
The traineeship went to 18-year-old Laura Tan, who has spent the first few months in her new role familiarising herself with the systems used by AAB and getting to know her new colleagues.
Currently, the crux of her role involves data management, billing and processing invoices.
Once Miss Tan has settled in fully, AAB will draw up a formal training plan that is tailored to meet her career objectives.
She joins the growing roll call of people who have found jobs through our campaign.
The others include Chloe Ross and Amy Dunbar at James Dun's House, Liam Livingston at Aiken Group, Jessica Logue at Thorpe Molloy, Rory McCann at Converged, Megan Horne at Brodies and Jack Hall at Meldrum House Hotel.
Score Europe, Aberdeenshire Council, Scotia Homes, Balmoral Estate and Aubin Group have also filled the positions they created.
Our campaign helped create 150 new apprenticeships in just 100 days – and we will report more success stories throughout 2016 as the positions are filled.
Miss Tan said she knew the job would be a great fit for her when she saw it advertised and was delighted to have been selected by AAB, which has earned the Investors in Young People Gold Award for its approach to the development and retention of youngster.
She said: "Every day I learn something new and the firm has been so helpful and supportive. What attracted me to this apprenticeship most is that the firm really does tailor its on the job training and support you whatever route you decide to take.
"The prospect of training on the job and then studying in the future towards recognised professional qualifications is hugely exciting and something I am really looking forward to. I definitely made the right decision."
Assistant finance manager Jade Anderson, who is responsible for Miss Tan's training, said the new recruit has made a bright start.
Ms Anderson said: "Laura is settling in very well, she's bright and picking up the responsibilities of the role quickly.
"It has been hugely beneficial to me to be able to train Laura and pass on my knowledge, which has also given me time to take on other tasks and responsibility as well. She has been a great addition to the team."
Chief human resources officer Karen Stewart added: "We look forward to helping Laura, and all of our other apprentices, trainees and young people, develop the skills required to progress in their careers and achieve their ambitions.
"On behalf of AAB I would also like to take this opportunity to congratulate the P&J on the success of the Apprentice 100 campaign, which we have been delighted to be a part of."