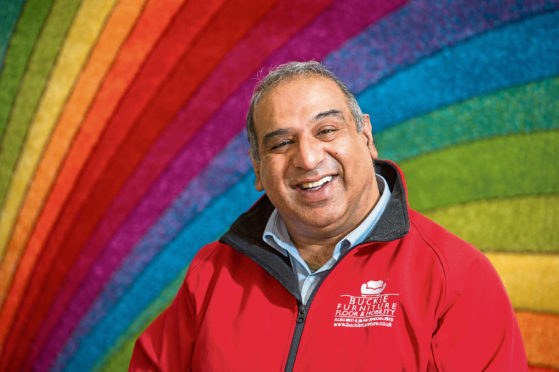 Each week, we ask small businesses key questions.
Here we speak to Moray businessman Zafar Ali, owner of Buckie Furniture Centre.
How and why did you start in business?
The business was started in 1980 by my father, Nemat Ali,who started out selling clothes from a suitcase door-to-door.
He found Buckie and Elgin to be the most lucrative areas and soon took over a family-owned business in the area, Complete House Furnishers with Flooring.
I helped from an early age – after school, at the weekends and during the holidays. In 1992, I joined dad full time as a partner and we worked together until he sadly passed away in 2015.
We've always been a family business and that continues today, with my wife, Robina, and our three children, Samera, 28, Abid, 24, and Amir, 19, all contributing.
How did you get to where you are today?
Long hours, hard work and learning as much as possible from successful businessmen.
I was also supported by my mum and five sisters who have played various supporting roles over the years.
Who helped you?
In the early years we received help from the banks – at a time when they were a staple on our high streets and bankers knew all their customers personally. Sadly, they are very different creatures today.
My wife and children have obviously played a big role in helping the business succeed and grow.
But the biggest help has come from our customers as without their continued support we simply wouldn't exist.
We've also been long-term members of the Federation of Small Businesses. I always find its support and advice valuable and relevant. Being a small family business, it's great to also feel part of large family of small businesses.
What has been your biggest mistake?
This might sound odd but the biggest mistake has been the name of the business. It was a logical name to use but we're actually better known outside Buckie and the name can put some people off.
What is your greatest achievement?
It was assisting my dad to grow the business and learning from such an inspirational man. He had a dream, identified an opportunity, took it and grew a local business.
I'd like to continue building on the success he's made, while maintaining his core values of quality, service and price.
If you were in power in government, what would you change?
The biggest thing I'd change would be the attitude towards manual workers. They make a huge contribution towards our economy and society. Not everybody gets out of bed in the morning, pops on a suit and sits behind a desk all day.
What do you still hope to achieve?
I hope to continue operating as long as possible, and would like to offer our customers a larger product range and expand the store.
I'm moving towards more of an online presence to expand our customer base and adapt to how they make their purchases.
But having served the area for nearly 40 years, we will, of course, remain at the heart of Buckie.
What do you do to relax?
I love the simple things such as reading, listening to music and spending time with family. I also try and meet up with friends for the occasional game of badminton.
What are you currently reading, listening to or glued to on the TV?
I'm working my way through various E-Myth books, which examine the flawed assumption that people who are experts at a technical skill will, therefore, be successful running a business around it.
I enjoy listening to all types of music, except heavy metal – it just sounds so angry. On TV, I can mostly be found watching music channels.
What do you waste your money on?
My biggest expense is probably on groceries, and it can feel like a waste.
How would your friends describe you?
I asked my wife and also my friend, Tim. They both said I was very likeable and funny.
What would your enemies say about you?
I'd like to think I don't have any but if I do, it doesn't really matter what they think as life is too short to worry about that.
What do you drive and dream of driving?
I can often be found driving the work Isuzu box van. The dream is to have a bigger van delivering more furniture. Outside work, I drive a BMW 7 Series.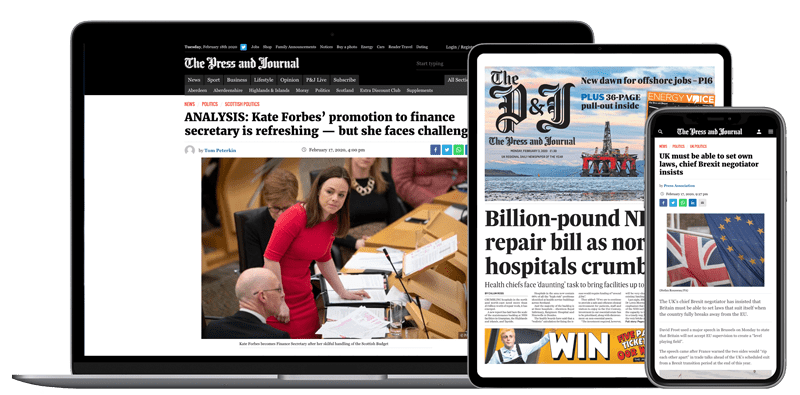 Help support quality local journalism … become a digital subscriber to The Press and Journal
For as little as £5.99 a month you can access all of our content, including Premium articles.
Subscribe