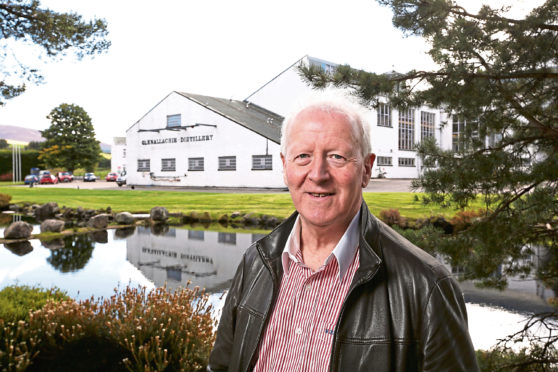 Sometimes the numbers surrounding Scotch whisky are simply breathtaking.
The industry contributes £5.5 billion to the economy, generates £4.7bn in exports to 180 countries and supports 42,000 jobs, including 10,500 in 7,000 rural Scottish communities.
It's easy to think those figures only relate to big firms like Diageo and Chivas Brothers, Edrington and William Grant & Sons, producing labels such as Johnnie Walker and The Glenlivet, The Macallan and Glenfiddich.
Yet the number of Scottish distilleries has soared to 149, thanks to a new generation of craft whisky-makers.
And those smaller businesses have creative tricks up their sleeves when it comes to finding space among the larger players.
A distiller who has experience of both sides of the industry is Billy Walker.
He was operations director at London-listed Burn Stewart – owner of the Bunnahabhain, Deanston and Tobermory distilleries and maker of the Black Bottle and Scottish Leader blends – when it was taken private in 2002 by Angostura Bitters-parent CL Financial, with the company having since passed to South Africa-based Distell.
Mr Walker went on to buy the BenRiach and GlenDronach distilleries from Chivas Brothers and Glenglassaugh distillery from its Russian investors, selling the three to Brown-Forman in 2016 for £281 million.
His latest project is GlenAllachie distillery near Aberlour, which he purchased from Chivas in 2017.
"We bought GlenAllachie to operate it as a relatively boutique distillery, yet it can produce 4.2 million litres (more than 920,000 gallons) of alcohol," Mr Walker said, adding: "In my opinion, you have to be producing 400,000-500,000 litres (88,000 – 110,000 gallons) of alcohol; if you're south of that, then it's difficult to imagine how you'd be a sustainable business.
"If you operate at 100,000 – 150,000 litres (22,000 – 33,000 gallons), you're going to lose 25% over 10-12 years and be left with 50,000 – 70,000 six-packs of whisky.
"While you could survive on that, if you produce below that you'd be struggling to see where the journey takes you.
"At 500,000 litres (110,000 gallons), you have scale and can take the liquid past 12 years to 15 or 18 or 21 – if you're limited in what you can produce, then that's the limit of your ambition."
He added: "The only people who will build a brand for you are the private independent retailers, importers and distributors.
"You'll get to a critical mass when you must ask yourself if you'll go to the mass market. We've taken the decision over the past 15 years not to deal with the supermarkets."
Another experienced pair of hands who's seen the evolution of the craft end of the market is Alan Wolstenholme, chairman of the Scottish Distillers' Association and a visiting professor at Heriot-Watt University in Edinburgh.
Mr Wolstenholme was distilleries director at William Grant & Sons – owner of the Balvenie and Glenfiddich single malts, as well as its eponymous blend – and now runs his own consultancy firm, Caledonian Solutions.
"Two of the big challenges for smaller distilleries are finance and distribution," Mr Wolstenholme said, adding: "A lot of the people who set up the first craft distilleries poured their life savings into them, only to discover they needed cash for working capital while their spirit was ageing."
To earn the right to be labelled as Scotch whisky, a spirit must age for a minimum of three years in an oak barrel.
While the spirit slumbers, distillers must still buy grain and yeast, pay their staff and lay down whisky for the future.
Some distillers turned to gin as the answer; highly-rectified spirit can be bought-in as a base material then redistilled with botanicals to create a gin that can be made one day and sold the next.
Gin – and vodka and rum – can act as a cash crop, bringing in money to help pay the bills, while the whisky ages.
Mr Wolstenholme said: "Some distilleries have found 'sugar daddies' or overseas investors." He added that some of the early distilleries had to sell equity to investors at unfavourable prices to stay open.
When it comes to distribution, many distilleries name their gin after their local town, creating a ready-made market.
Beyond that, Mr Wolstenholme pointed to export events run by trade body Scotland Food and Drink to introduce distillers to overseas buyers.
While smaller distilleries don't have a problem buying grain Mr Wolstenholme said buying wooden casks and barrels was sometimes more of a challenge.
Many Scottish craft distillers have enjoyed success by sourcing their wood directly from bourbon distilleries in Kentucky or sherry producers in Spain.
Around 60-70% of the flavour in the finished whisky comes from the wood in which it's been aged.
"You don't just buy any old cask if you want to have a quality product," Mr Wolstenholme said.
John Mckenzie, managing director and founder of Glen Wyvis distillery near Dingwall, came up with an innovative way of raising finance for his distillery – he turned to crowdfunding.
Glen Wyvis raised £2.6m in 2016 and £1.1m last year, giving it more than 3,000 shareholders and making it Scotland's first community-owned distillery. The distillery is already making its own gin after an initial release was made for it by Shetland Reel at Saxa Vord.
Glen Wyvis is also laying down spirit to produce its own whisky, after selling all 1,600 bottles of Highland Inspiration, a single malt bottled from another distillery to mark the laying of the distillery's foundation stone in 2017.
Despite overcoming the finance hurdle, the road hasn't been totally smooth. Last year, Highland Council turned down the distillery's application to open a visitors' centre due to concerns about the road to the site.
But Glen Wyvis has bounced back with another innovative idea. "We've diversified by taking the visitor attraction to the people," office manager Josh Fraser said, adding: "Over the past four weeks, we've been operating a gin wagon beside Nessie at the Clansman Hotel on the shore of Loch Ness – a location already visited by hundreds of thousands of tourists each year.
"We sell our gin and offer visitors the chance to have a virtual reality tour of the distillery. They may not be able to come to us, but we can bring them here using VR."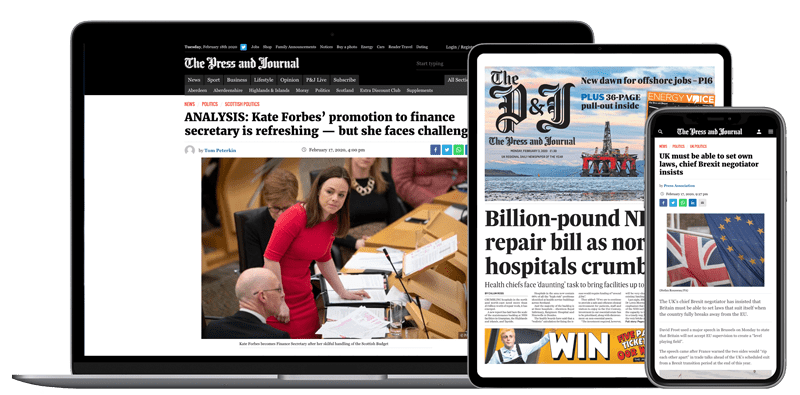 Help support quality local journalism … become a digital subscriber to The Press and Journal
For as little as £5.99 a month you can access all of our content, including Premium articles.
Subscribe