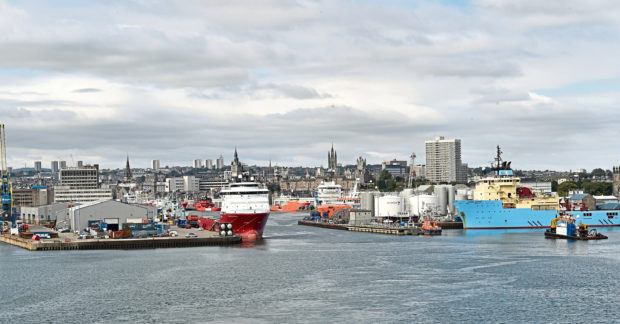 Aberdeen Harbour Board is famously Britain's oldest company.
But, despite the north-east's entrepreneurial history, our part of the world has work to do to make sure it remains a great place to do business.
Latest official figures make alarming reading.
In more than half of Scotland's local authority areas, the registered business stock decreased between 2017 and 2018.
Worryingly, Aberdeen and Aberdeenshire were down by 210 and 140 respectively.
Unsurprisingly, the sectoral breakdown of this decline suggests it was largely driven by the slowdown in the oil and gas sector and associated supply chain.
Little wonder, therefore, that politicians of all parties, local authorities and the larger private sector have all called for the diversification of our economy.
How do we build a broader north-east economy, less dependent on a single industry?
At the Federation of Small Businesses (FSB), we'd argue it is all about building up the businesses we do have, giving all sorts of operators the best chance of success.
There are more than 20,000 smaller businesses in the north-east, found in every village and town across the region, creating jobs and driving growth.
But with uncertainty associated with Brexit, rising overheads, challenges finding the right staff, intense competition and squeezed margins along with specific north-east economic challenges, it's fair to say that confidence isn't brimming.
Our regular member polling shows low levels of optimism on a Scotland-wide and UK-wide basis, and anecdotally, I know that our members locally have concerns about the future.
We need to turn this tide if we're going to develop the economy we want to see.
For starters, if the north-east is to remain one of the most outward-looking parts of the UK, then businesses need to be able to have access to the skills and workers they require.
FSB has warned that the proposals outlined in the UK Government's white paper on immigration do little to meet the needs of Aberdeen and wider Scotland.
A salary threshold, as proposed, means small businesses in particular would face a barrier to staff.
We are already seeing the effects from Brexit uncertainty and proposed changes to immigration, with some businesses employing long-standing skilled staff, many of whom are in managerial positions, now seeing their employees making arrangements to return to their country of birth.
Others are reporting a drop in the number of EU nationals applying for vacant positions.
The government needs to reconsider its proposals to make sure that all sorts of businesses can access the skills and labour they need. In addition to access to talent, businesses require access to high-quality infrastructure.
Four in five Scottish businesses say digital technology is essential or important to the future growth or competitiveness of their business.
That's why governments and telecoms companies must work harder to provide local firms with modern connectivity which is as important to those in business as running water and electricity.
Helpfully, Aberdeen became the first city in Scotland to benefit from gigabit-capable full-fibre broadband.
But large parts of rural Aberdeenshire and beyond suffer from poor mobile and broadband connectivity. That needs to change.
To develop the forward-looking, diverse local economy we want to see, in addition to improving our digital connectivity, we need to improve our digital skills. We will shortly see the opening of the Opportunity North East technology hub, which should help to boost the digital capabilities of local firms.
But we might need to see more north-east business leaders taking action to train their existing staff to ensure they've the right skills for the future.
Another area that requires urgent attention is late payment – a problem which causes more than 3,000 Scottish businesses every year to close.
We can't continue to see good smaller firms in Aberdeen and beyond being used as a free source of credit by bullying bigger firms.
During this year's spring statement, it was great to see Chancellor Phil Hammond promise to take "definitive action to tackle the scourge of late payments for our small businesses".
As a first step in this, the government would require company audit committees to review payment practices and report on them in annual accounts.
We believe, in addition, the Scottish Government should bar the worst late payers from devolved public contracts, and public bodies should be asking large potential suppliers of evidence they're a responsible payer before awarding taxpayer-funded contracts.
In summary, there's no doubt the north-east economy needs to change, and its success depends on a thriving smaller business sector.
Ensuring these local firms are paid promptly, have great connectivity and the right digital skills, and can access global talent, is a great place to start.
David Groundwater, development manager for north-east Scotland, Federation of Small Businesses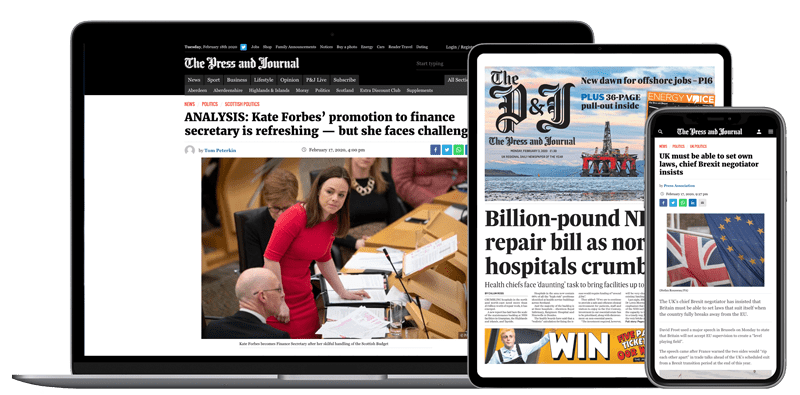 Help support quality local journalism … become a digital subscriber to The Press and Journal
For as little as £5.99 a month you can access all of our content, including Premium articles.
Subscribe