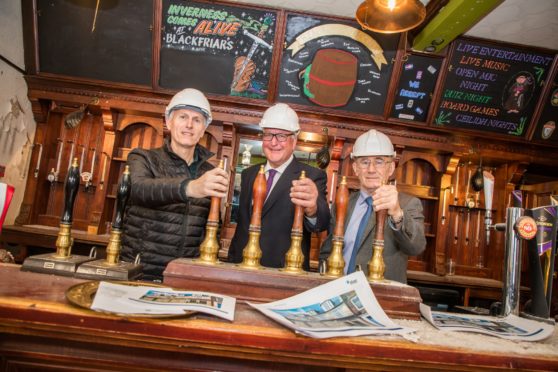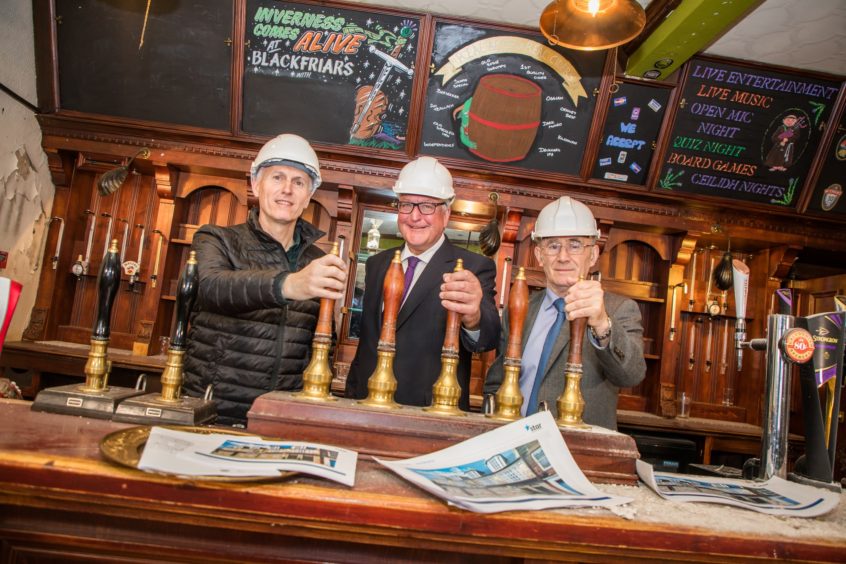 Almost a quarter of pubs in the UK shut between 2008 and 2018, according to Office for National Statistics (ONS) analysis.
However, the same study shows that in the Highlands there are 14% more pubs than there were 10 years ago.
One such company helping to buck this UK-wide trend of bar and pub closures is Star Pubs & Bars. As part of Heineken UK, Star has around 250 bars and pubs in Scotland, with 10 of these located in Inverness and more across Inverness-shire. All of them are leased to small businesses and local entrepreneurs, giving them support and investment to create venues that serve their communities.
Star Pubs & Bars' most recent development in Inverness is Blackfriars pub on Academy Street. A £1.36 million refurbishment is under way, with £689,200 being invested by Star Pubs & Bars itself, alongside a £422,606 grant from Inverness Townscape Heritage Project and a further investment of £250,000 by the pub's new operator Billy McAneney, an experienced hospitality operator in Glasgow and Edinburgh.
As Blackfriars gets set to reopen almost two years on from closing its doors, Brian Davidson, operations director for Scotland at Star Pubs & Bars, shared his insights on why the Inverness hospitality industry is on the up.
"When looking at our list of criteria when investing – from environment and economic stability to strong local market and great customer base – Inverness ticks all the boxes.
"The city has been on the up for some years now and continues to grow and prosper. Part of this success is due to increased tourism. When we set out to find a property to invest in Inverness, we were looking for somewhere that we could also add rooms. The currently dormant space on the upper floors of Blackfriars is perfect to provide for growing accommodation demands.
"Seeing Blackfriars left unoccupied and the building, which dates back to 1793, falling into disrepair was a source of frustration that we were keen to address. It was at this point we engaged with Inverness Townscape Heritage Project to discuss what support was available to enable us to bring the historic building back to life."
Focusing on Academy Street, the Inverness Townscape Heritage Project (ITHP) involves funding from the National Lottery Heritage Fund, Historic Environment Scotland (HES) via the Inverness City Heritage Trust (ICHT) and The Highland Council. They contribute to a project fund from which grants are given to local property owners, businesses and organisations to allow them to carry out high-quality repairs and historic reinstatement to properties and spaces within the townscape heritage area.
Star Pubs & Bars was keen to invest in the Grade-B 18th Century building, as Brian continues: "It's a beautiful building and we knew restoring it would be challenging but rewarding. We've tried to strike a balance between restoring and improving it in equal measures – as with many restoration projects, we've uncovered many good things as well as a number of problems during the works, but we're still on track with plans and due to complete in early to mid-autumn."
Just across the road from Blackfriars, an ITHP grant is helping with the renovation of the AI Welders building, formerly Rose Street Foundry, including the reinstatement of historic mosaics. Work will see the building reopened as a pub, also with rooms, by its new owner Cairngorm Taverns Limited.
Brian continued: "It's great to have new businesses popping up at this end of Academy Street. They will all add to a vibrant city centre. There is also a nice mixture of venues; we have the Ironworks and MacGregor's with great live music, Cairngorm Brewery with its fantastic beer offering and Blackfriars offering quality pub food and a premium drinks range. Having venues that complement each other is an ideal situation for all of us as it brings goodwill from locals and visitors who appreciate the varied offering."
The doors to the revamped Blackfriars are due to open by the end of the year and Brian is optimistic about the market in Inverness: "Blackfriars will be operated by Billy McAneney, who has been in the business a long time and is behind a number of successful venues including The Baby Grand in Glasgow. I'm certain Billy will continue this success in Inverness.
"Star Pubs & Bars is keen to continue its investment in Inverness in the future. This is spurred on by what's happening in Inverness and the surrounding area. People living and working here are receptive to new venues that offer something different and increasing numbers of tourists keep demand for rooms high.
"Inverness is definitely on the up and we're excited to be part of its future."
Further information on Inverness Townscape Heritage Project, including details of grant funding and support that is available to businesses and buildings on Academy Street, can be found at academystreet.org/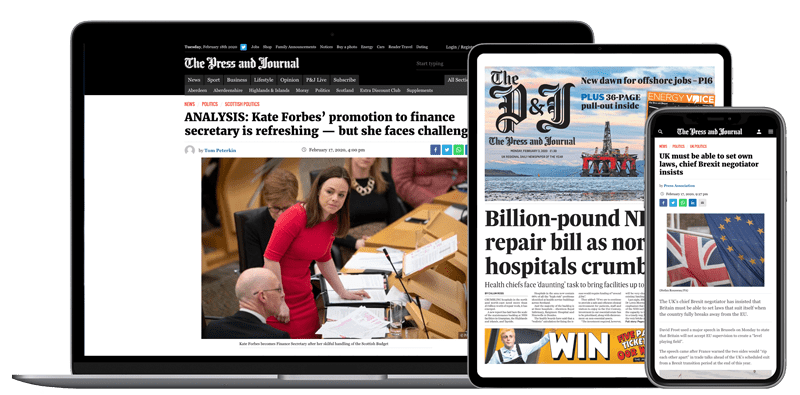 Help support quality local journalism … become a digital subscriber to The Press and Journal
For as little as £5.99 a month you can access all of our content, including Premium articles.
Subscribe