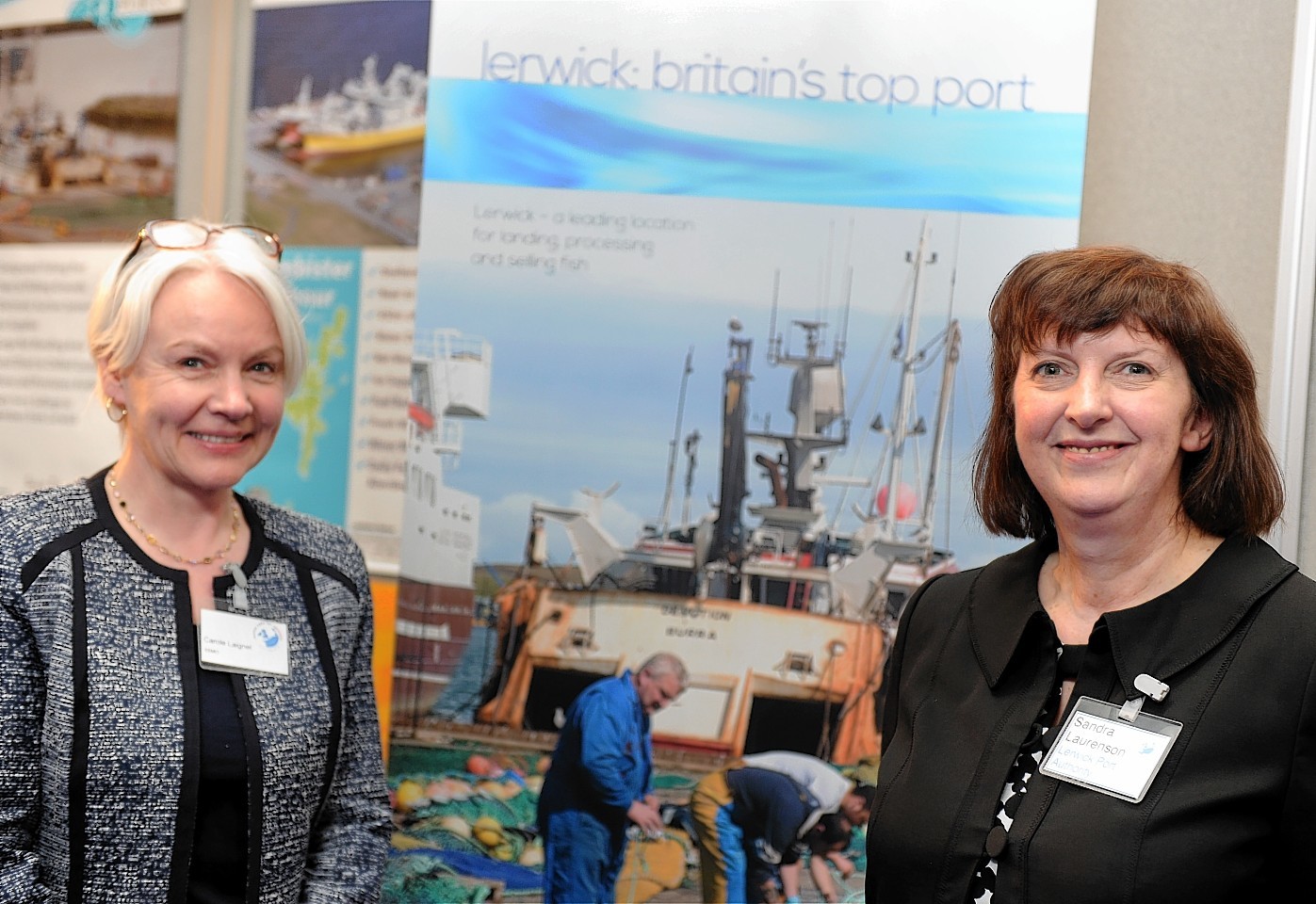 Trawlermen have been told Scotland could put someone forward for the role of European fisheries chief if the nation was an independent EU member state.
Senior SNP minister Richard Lochhead highlighted the possibility in a Q&A session on the implications of a referendum Yes vote for the Scots' fishing fleet.
Mr Lochhead told an industry event in Aberdeen that the ability to nominate someone for the role of EU fisheries commissioner was just one of the ways the country could end up with a far bigger role in managing catch rules.
He insisted Scotland would have more clout in international negotiations than it does as part of the UK, saying fishing would be higher up any Scottish Government's list of priorities.
The fisheries secretary said: "We will have a much louder voice."
Fishermen quizzed the minister on a range of subjects, including whether they would be selling their catches for pounds or some other currency.
Mr Lochhead stuck firmly to the SNP line of Scotland continuing to use the pound, which he said was in the best interests of the rest of the UK in order to avoid businesses being burdened with extra costs.
The minister said EU control of fishing would continue but this did not mean Scotland having no real independence, adding: "France, Germany and so on still consider themselves to be independent countries."
A member of the large Irish contingent at the two-day show – Skipper Expo International – told the minister there had been no tangible benefit for Ireland's hard-pressed fishermen as a result of his country having its own voice in Brussels.
But Hugh Bonner, managing director of show organiser Mara Media, told the Press and Journal, that was because fishing was not made a national priority right at the start of Irish independence.
"We have suffered as a consequence," he added.
Scottish fishers attending the expo seemed equally split on the issue of independence.
Peter Bruce, skipper of the Peterhead-registered Budding Rose, said he had still not made up his mind.
"I'll make my decision about a month before the referendum", he said.
"There is no doubt that in an independent Scotland fishing ministers will be more accessible."
UK Fishing Minister George Eustice was not at Scotland's biggest annual industry showcase, which Mr Lochhead was quick to seize on, saying a Scottish fisheries minister "would never miss it".
A spokeswoman at the Department for Environment, Food and Rural Affairs said Mr Eustice had visited Scotland many times and would do so again next week.
She added: "I hope Scottish fishermen do not feel ignored as that is certainly not the case."
Scottish Fishermen's Federation chief executive Bertie Armstrong said the Q&A with Mr Lochhead had served its purpose, adding: "It allowed our members to ask the kind of questions that it is absolutely vital we ask."