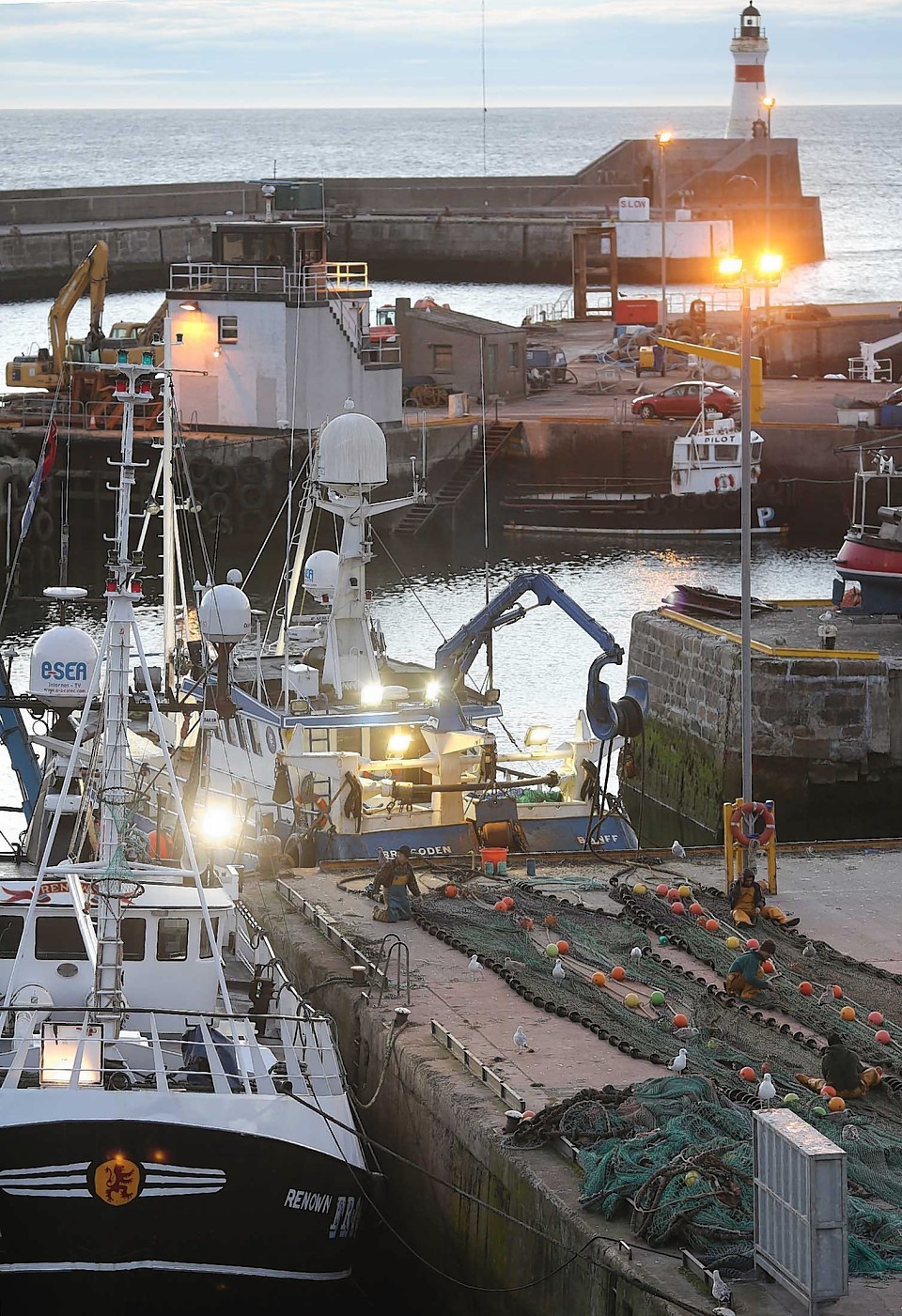 A new battle has emerged over Scotland's future political clout, with fishing chiefs elsewhere in the UK fearing any post-referendum concessions to the industry north of the border will be at their expense.
The National Federation of Fishermen's Organisations (NFFO), which represents fishers in England, Wales, Northern Ireland and the Channel Islands, said its members' interests were in danger of being sacrificed to "placate the clamour" for more powers for Scotland.
NFFO chairman Tony Delahunty added: "There is clearly a strong momentum to give Scotland more self-government.
"Where we have a problem is in those places where those concessions adversely affect UK fishermen outside Scotland.
"The list of concessions under consideration includes fisheries, and in the past the SNP government has shown that it has no qualms in disadvantaging fishermen in other parts of the UK if it suits their political agenda.
"We are, therefore, calling for our own politicians to stand up for us when fishermen south of the border stand to be disadvantaged."
NFFO said its members were concerned about two main items on the SNP "shopping list" which, if accepted, would have direct and adverse consequences for fishers in other parts of the UK.
These would see Scotland having a greater say at key fishing talks in Brussels and direct control of "inalienable" Scottish fishing quota, it said, adding: "There must be no question of ceding further influence at European level in the Council of Ministers.
"The Scottish minister can already be invited by the UK minister to speak on issues with a particular Scottish dimension. That is quite sufficient.
"To give Scotland more formal powers would be constitutional nonsense and a grave mistake.
"It would set an unwelcome precedent but more importantly it would create a democratic deficit. We could not tolerate that."
A Scottish Government spokeswoman said it was "only logical" that Scotland should have the lead role in key European Union catch talks as the country's boats landed most of the UK's fish.
She added: "Despite repeated requests, Scottish Fisheries Minister Richard Lochhead has not been allowed by the UK Government to speak at an EU Fisheries Council – except for one occasion, which required the intervention of the first minister.
"He was not even allowed to speak at council on the subject of the Russian food import ban, which affects the Scottish pelagic fishing industry – in which Scotland holds 77% of the UK's quota.
"It is simply not sufficient to rely on the discretion of the UK Government to give Scotland a voice on matters where we have the primary interest."
The spokeswoman also said it was a matter of national importance that "rights to fish earned by our fishermen" were retained in Scotland.
She added: "We do not regard fishing quota as a private property right to be traded away to those with the deepest pockets."
Scottish Fishermen's Federation chief executive Bertie Armstrong said: "What is most important is that the fishing sectors and governments across all the home nations don't operate in an atmosphere of friction and conflict as that is totally counter-productive.
"Ironically, the times when the Scottish fishing industry has been most let down have been when the Scottish and UK governments have been acting together.
"It does make sense, however, for the Scottish minister to take the lead in elements of European negotiations where appropriate – and likewise for fishing ministers from other home nations."