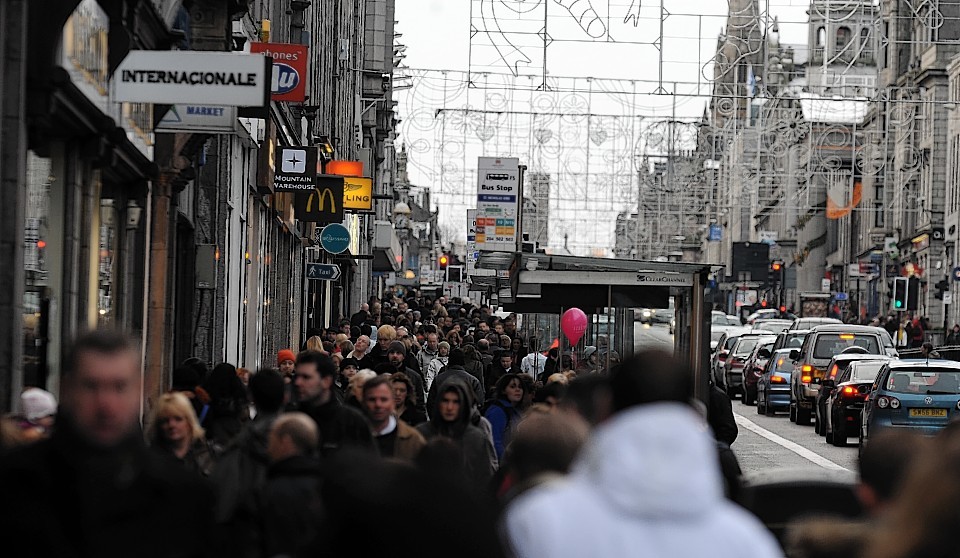 Aberdeen has been revealed as the most entrepreneurial city in Scotland after the number of new enterprises rose higher compared to Glasgow and Edinburgh, a report has found.
But while the number of new firms rose 5.3% in Aberdeen, this was outstripped by other cities in England, according to the Entrepreneurs Index.
The research by Barclays and the Business Growth Fund (BGF), which counts the number of active companies, showed that Scotland lagged behind the UK average for growth in the number of firms.
Overall, the number of enterprises increased in Scotland by 3.7% between March 2013 and March 2014, compared to 6.9% across the UK.
Both Manchester and Liverpool saw the number of new companies rise by over 8%. Cardiff, Bristol, Birmingham and Reading also enjoyed a larger increase in entrepreneurial activity, with growth in new firms ranging between 6.9% in the Welsh capital and 5.6% in the Thames Valley city.
Aberdeen's new enterprises rose to 8,705 by March 2014, while enterprises rose by 5.2% to 15,955 in Edinburgh and by 4.2% to 15,320 in Glasgow.
Calum Brewster, Regional Head, Barclays Wealth and Investment Management, Scotland, Northern Ireland and North England said Scotland's entrepreneurial activity was improving but that businesses and policy makers could do more to support the economy.
He said: "These findings show that Scotland's entrepreneurial activity is improving overall, with each major city reporting a sizeable rise.
"It shows that entrepreneurship is now truly embedded in Scotland's business psyche. Now it is important that business and policy-makers in Scotland focus on supporting this segment of the business community into the next level in their business journey, allowing them to grow and unlock the potential that they hold not only for the business owners, but for the wider Scottish economy."
The report cited data from Bibby Financial Services Business Factors Index which showed that businesses in Scotland are more bullish about future sales growth prospects than any other region in the UK, with over three quarters of them projecting sales growth in 2014.
Simon Munro, Regional Director at BGF pointed out to other areas of the research which found that the number of new Scottish firms that could be counted as having high growth potential had risen 8.9% in the year.
He said: "It is fantastic to see that the momentum behind Scotland's entrepreneurial landscape shown in the previous Barclays and BGF Index has continued into this edition.
"Unlike most other places in the report, Scotland has recorded an increase in both the number of high growth companies in the country and also the number of new enterprises started.
"These are up 8.9% and 4% versus 2013 respectively. Our investment activity during the year has certainly mirrored this entrepreneurial confidence."