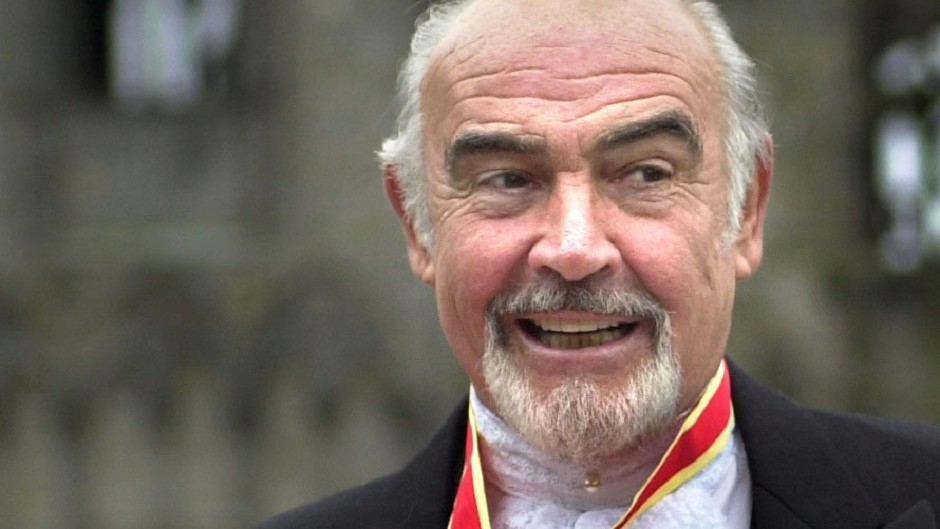 Chivas Brothers and its employees raised £100,000 for a charity founded by Sir Sean Connery that helps talented Scots achieve their ambitions.
The Scotch whisky and gin producer made the donation after its "Responsib'ALL Day" –  firm's global day of action on responsible drinking. The money was handed over to Scottish International Education Trust (SIET), which Sir Sean founded in 1971 with the money he was paid to star in the James Bond film "Diamonds are Forever".
The company, owned French drinks giant Pernod Ricard, staged "village fete" style events throughout the day at five of its sites – Mulben in Keith, Hammersmith in London, Paisley and Kilmalid in Dumbarton. Employees took part in a range of activities, including cycling, walking, rowing and skipping challenges to cover a distance of 5,000 miles collectively.
The target target was based on just over 3 miles per employee with the added incentive that a sizeable donation would be made to SIET if the company target was reached by 5pm.
Laurent Lacassagne, chairman and chief executive of Chivas Brothers, said: "This year we decided to take Responsib'ALL Day a little further, by giving something back to the people of Scotland with this donation to a very worthwhile cause.
"Our employees embraced the challenge enthusiastically, reaching our  target while learning about some important commitments for our industry. We are very proud of this collective achievement, and hope our donation will make a real difference to the development of Scottish people, giving them greater access to education and training."
SIET Chair, Ginnie Atkinson, said: "All the Trustees of SIET, including our founding Trustees Sir Sean Connery and Sir Jackie Stewart, are very grateful to all the team at Chivas Brothers for this generous contribution. It means that we can very significantly increase the support we offer to talented young Scots over the next three years. It is a really positive way for Chivas Brothers to contribute to Scotland and the young people who are Scotland's future."