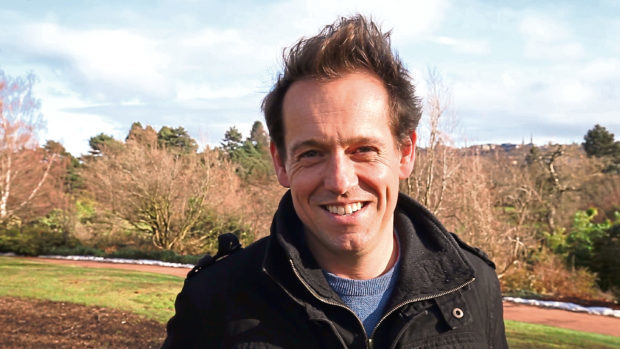 A translation business launched in the bedroom of a house in Mannofield, Aberdeen, in 2001, is on track for smashing the £10 million annual sales barrier for the first time.
Christian Arno, founder and managing director of Lingo24, said revenue for the first half of 2018 was up by 23%, compared with a year earlier, at £5.14m.
Earnings before interest, taxes, depreciation, and amortisation surged to £330,000, from £81,000 previously, as the firm returned to profitability.
Lingo24 had been trading in the red since raising millions of pounds in external investment to strengthen its technology platform, sales and senior management teams in 2014.
Mr Arno said increased spending by major clients, including BrewDog, Hunter Boots and adidas, was a key driver of growth for the company.
Nearly three-quarters (73%) of the firm's total revenue now comes from its top 30 client accounts, up from 53% in 2015 and 70% in 2017, for its consultancy, proprietary technology and translation services.
Mr Arno, a former Cults Primary School and Robert Gordon's College pupil, who founded the firm in 2001, said: "Our business has changed beyond recognition.The focus on building long-lasting strategic relationships with our clients is clear in these numbers. As the world's most globally-minded companies reap the benefits of the latest translation technology, they tend to invest in making more content more international."
Technology is helping reduce translation costs and speed up firms' access to markets, he said. "We are seeing demand for senior level engagement with a tech-savvy translation partner increase too."
Business-to-business ecommerce, GDPR data protection regulations and the Fifa World Cup all generated new work for Lingo24 during the first half of its trading year.
Mr Arno, who is also on the digital board of economic development body Opportunity North East, said the firm's own international push would continue in the second half.Lingo24 announced a sixth office, in Amsterdam, last year, adding to UK bases in Edinburgh and London, and overseas operations in Romania, Panama and the Philippines.
Lingo24 translates a wide range of material ranging from legal documents and corporate presentations to love letters and wedding certificates. It automates as much of the process as possible, although one or more of an in-house team of more than 150 employees, or a global army of about 4,000 on-call translators are involved at an early stage, and also for checking the end result for accuracy.
The firm has won numerous entrepreneurial accolades over the years, including a Scottish exporter of the year title.
In 2014, the company attracted investment from Paul Gregory, the former chief executive and chairman of Edinburgh-based oil and gas research consultancy Wood Mackenzie, and other leading Scottish business figures.
Mr Gregory is Lingo24's executive chairman.