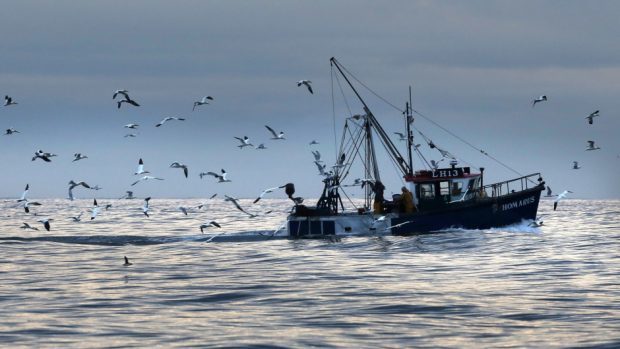 The Scottish fishing industry is looking towards a much-vaunted "sea of opportunity" after Brexit but will have to navigate stormy waters after annual quota talks in Brussels delivered a mixed bag.
A deal struck at around 3am local time in Belgium's capital after more than two days of negotiations will mean hefty cuts in the catch limits for many of Scotland's key commercial stocks next year.
Skippers will also face the challenge of complying with an all-encompassing discard ban, which has been phased in since 2015 but covers all commercial fisheries from January 1, 2019.
Industry chiefs said the agreement was "challenging but acceptable", while Fisheries Secretary Fergus Ewing described it as "close to the best possible deal" under difficult circumstances.
Mr Ewing said Brexit created an "extraordinary political backdrop" to this year's December Fisheries Council, which was the last to directly involve the UK.
Although the UK fleet will operate under EU rules for at least another two years, Britain will only be consulted about fishing issues affecting it after March 29.
One of the biggest concerns for the white-fish sector is bycatch, or "choke" species wasting valuable fishing time.
Yesterday's deal – hailed by EU Fisheries Commissioner Karmenu Vella as "good for fishermen and good for fish" – paved the way for a new system of international swaps for bycatches.
Mr Vella said this and other measures to mitigate the choke problem would help keep the industry across the EU profitable, while the new quotas would deliver fishing opportunities worth more than £4.5 billion in 2019.
The final settlement means North Sea cod, haddock, whiting and prawn quotas are down by 32%, 31%, 22% and 10% respectively, with hake, monkfish and megrim – a type of flatfish – up by 37% and 25% respectively.
Scientists had called for deeper cuts amid growing concerns about the health of key North Sea white-fish stocks.
A few boom years for the largely north-east-based fleet may be coming to an end just as newer vessels – after substantial investment in boat-building – chase fewer fish after the latest quota cuts.
On the west coast, fishers will see their haddock quota slashed by 31%.
Their catch limits for cod and whiting are down by 5%, rather than the 20% originally proposed.
West coast hake, monkfish, prawn and megrim quotas are up by 28%, 25%, 24% and 6% respectively, with no change for herring.
The catch limits for North Sea herring and mackerel are down by 36% and 20% following earlier talks between the EU and other nations.