Seafood Expo Global: Scots firms showcase produce at major trade show
The world's largest seafood trade show is under way in Brussels and dozens of Scottish firms are there hoping to find new customers for this country's second biggest export.
Seafood Expo Global features a record 2,007 exhibitors – an increase of 61 companies over 2018 – from 88 countries to present their newest seafood products, services, processing and packaging equipment.
The event covers in excess of 436,500sq ft of exhibit space, breaking last year's record by more than 13,300sq ft.
A large Scottish contingent of more than 50 seafood firms taking part includes north and north-east companies Associated Seafoods, Crab Company Scotland, Denholm Seafoods, International Fish Canners, John Ross Jr (Aberdeen), Loch Duart, Lunar Freezing, Macduff Shellfish (Scotland), Nolan Seafood Group, Nor-Sea Foods, Wester Ross Fisheries and Whitelink Seafoods.
Trade and economic development bodies represented at the show include Peterhead Port Authority, Scottish Development International, the Scottish Fishermen's Organisation, the Scottish Salmon Producers' Organisation (SSPO) and Seafood Scotland.
Royal warrant holder John Ross Jr (Aberdeen), whose salmon is smoked in kilns dating back to 1857, has marked its appearance at the event by unveiling new branding and packaging for its award-winning products.
Victoria Leigh-Pearson, the firm's sales and marketing director, said the response to its "striking" new design in previews and consumer research had been "overwhelmingly positive".
SSPO chief executive Julie Hesketh-Laird said the show was an ideal opportunity to calm any nerves about Brexit hitting supplies of Scottish salmon.
"The European appetite for Scottish salmon is strong and half of all our exports go to the EU," Ms Hesketh-Laird said, adding: "Attending Seafood Expo Global in Brussels is, therefore, an important opportunity to reassure our customers that we will continue to supply salmon."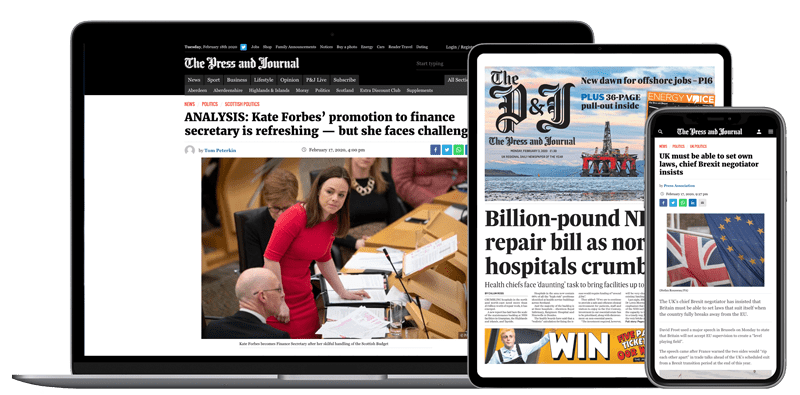 Help support quality local journalism … become a digital subscriber to The Press and Journal
For as little as £5.99 a month you can access all of our content, including Premium articles.
Subscribe