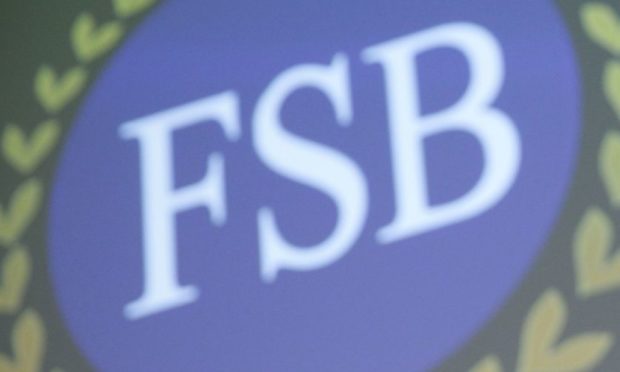 Business groups have voiced concerns over the disproportionate impact the coronavirus will have on rural communities because more of their workers are self-employed.
There are 330,000 self-employed workers in Scotland, amounting to 5.9% of the population, but figures from the Federation of Small Businesses show the ratio is far higher in rural areas.
This includes 7.1% in Highland, 7.3% in Aberdeenshire, 8.2 % in the Western Isles and 8.4% in Moray.
The Chancellor pledged to help self-employed people whose income has dropped or disappeared during covid-19, offering 80% of profits up to a maximum of £2,500 a month.
While the move has been welcomed, it is felt it could still harm rural economies with many self- employed people seasonal workers.
David Richardson, FSB's Development Manager for the Highlands and Islands, said: "The biggest issue in the longer term is ensuring communities are viable.
"The Highland population is ageing and, in some places, declining, so in order to preserve and enhance rural economies communities will need to attract more young people and many of them will be self-employed.
"When people come on holiday they want to go on boat trips, visit attractions and the local shop and do things that will be run by self-employed people.
"It is totally inter-dependent in places where there are few big businesses."
Perthshire-based rural enterprise support organisation GrowBiz said a lack of financial support to date for the self-employed is impacting the rural economy, which also faces other challenges such as inconsistent broadband coverage, poor transport links and greater distances to food supplies and health services.
GrowBiz CEO, Jackie Brierton, said the Chancellor's intervention would not prevent serious financial hardship for many individuals and their families in rural areas.
Meanwhile, Orkney and Shetland MP, Alistair Carmichael, said there are gaps in Rishi Sunak's proposal affecting seasonal industries.
"Tourism, which makes up such a vital part of the local economy in the isles, is obviously highly seasonal and yet this is not recognised in the Chancellor's plan.
"Three months of government support based on an "annual average" will not paper over the financial hole faced by those who rely on the usual summer trade to cover them through the rest of the year."