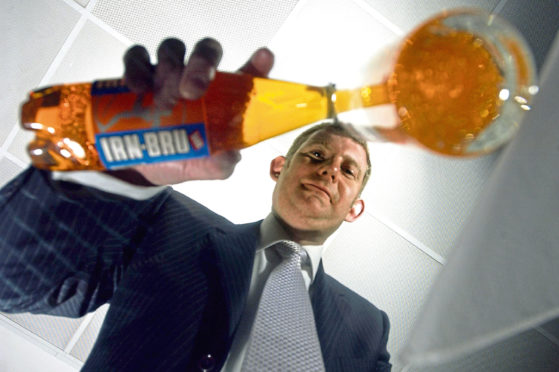 The boss of Irn-Bru maker AG Barr said yesterday it was impossible to predict the likely impact of Covid-19 on demand for "Scotland's other national drink".
Roger White said bottles and cans of Irn-Bru, as well as other soft drinks made by Cumbernauld-based Barr, were still rolling off the production line.
But it is a "mixed picture" for sales, with supermarkets open but pubs and restaurants shut during the coronavirus pandemic, he added.
Barr has furloughed about 180 people among its 940-strong workforce but none have been laid off permanently.
Mr White said it was now a very different trading year than the one of "recovery" he was expecting before the Covid-19 outbreak.
After Barr posted a 16% drop in profiits for the year to January 25, or Burns Night, the company's chief executive said: "Our on-the-go market is significantly curtailed but it's a mixed picture overall.
"Forecasting demand is dependent on lots of factors that are outside of our control."
Mr White said the focus was all about preserving cash and keeping costs down until life gets back to normal.
The 2019-20 trading performance was slightly better than revised expectations and the new financial year had started strongly, "with a green scorecard", he said.
He added: "I thought we were set for a good deal of recovery but suddenly, out of the blue, our markets were in a different place.
"The hospitality world is currently closed to us but multiple grocers and other retailers are still open, and our business in there is holding up well."
Barr said take-home purchases were "resilient" but sales since March 23 had been volatile.
It added: "We expect there to be a material adverse impact to the group's financial performance due to these fast changing circumstances. However, at the current time the quantum of this remains uncertain."
Barr said its finances were "robust" but it had drawn down its £60m revolving credit facilities.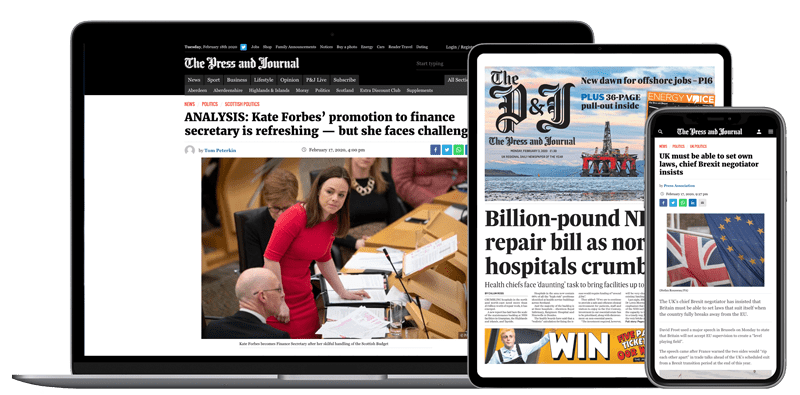 Help support quality local journalism … become a digital subscriber to The Press and Journal
For as little as £5.99 a month you can access all of our content, including Premium articles.
Subscribe