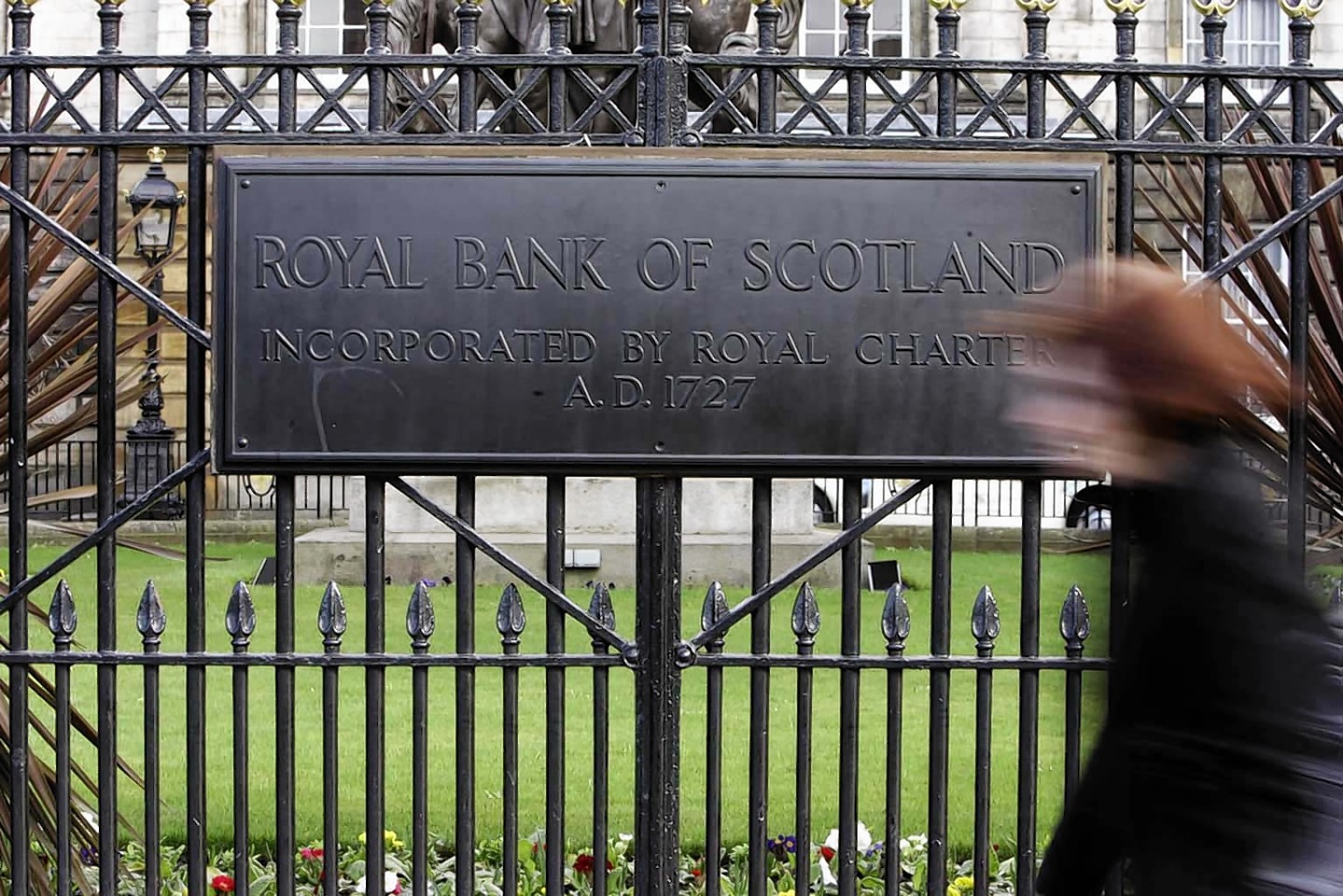 Finance giants who threatened to move their head offices south of the border if referendum voters chose independence were quick to commit themselves to Scotland after the No verdict.
The Yes camp struggled against a barrage of warnings from big businesses about the impact of independence, with the likes of Royal Bank of Scotland (RBS), Australian-owned Clydesdale Bank, Standard Life and Alliance Trust all making contingency plans to set up shop in England if it happened.
Even if it was only ever likely to mean them moving brass plates, their risk assessments fired up the No campaign amid fears of a potential haemorrhage of Scottish jobs.
Edinburgh-based RBS said yesterday it had scrapped plans to move its registered office to England.
It added: "The announcement we made about moving…was part of a contingency plan to ensure certainty and stability for our customers, staff and shareholders should there be a Yes vote. That contingency plan is no longer required.
"Following the result it is business as usual for all our customers across the UK and RBS."
Insurance giant Standard Life, also headquartered in Scotland's capital, was more cautious as it waits to see what happens next.
It said: "We fully respect the decision of the Scottish people.
"We recognise that further constitutional change is very likely following the clear result of the referendum.
"We will consider the implications of any changes for our customers and other stakeholders in our business to ensure their interests are represented and protected.
"As a large company based in Scotland, Standard Life is ready to contribute to this process.
"It is now important that we all move forward with respect and work together constructively in the best interests of Scotland and the United Kingdom.
"We are proud of our Scottish heritage and will continue to build our success from these roots."
A spokesman for Standard Life added: "We have no current plans to move any part of our business out of Scotland."
Lloyds said it would keep a "significant presence" north of the border, adding: "The group is proud of its strong Scottish heritage.
"We remain fully focused on supporting households and businesses in Scotland as well as right across the rest of the UK."
Lloyds is formally headquartered in Edinburgh but is effectively run from London. It could set out new HQ plans in a strategic review due to be announced late next month or early November.
National Australia Bank said it was "business as usual" for its Scottish operation, Clydesdale Bank, which also had contingency plans to re-register as an English company.
Alliance Trust said it would continue to serve its shareholders and customers from offices in Dundee, Edinburgh and London.
The Dundee-based investment house added: "The future success of Scotland's financial services sector is just as important today as it was before the vote.
"Alliance Trust will continue to be involved in the debate and engage with all political parties involved in the development of Scotland within the UK."