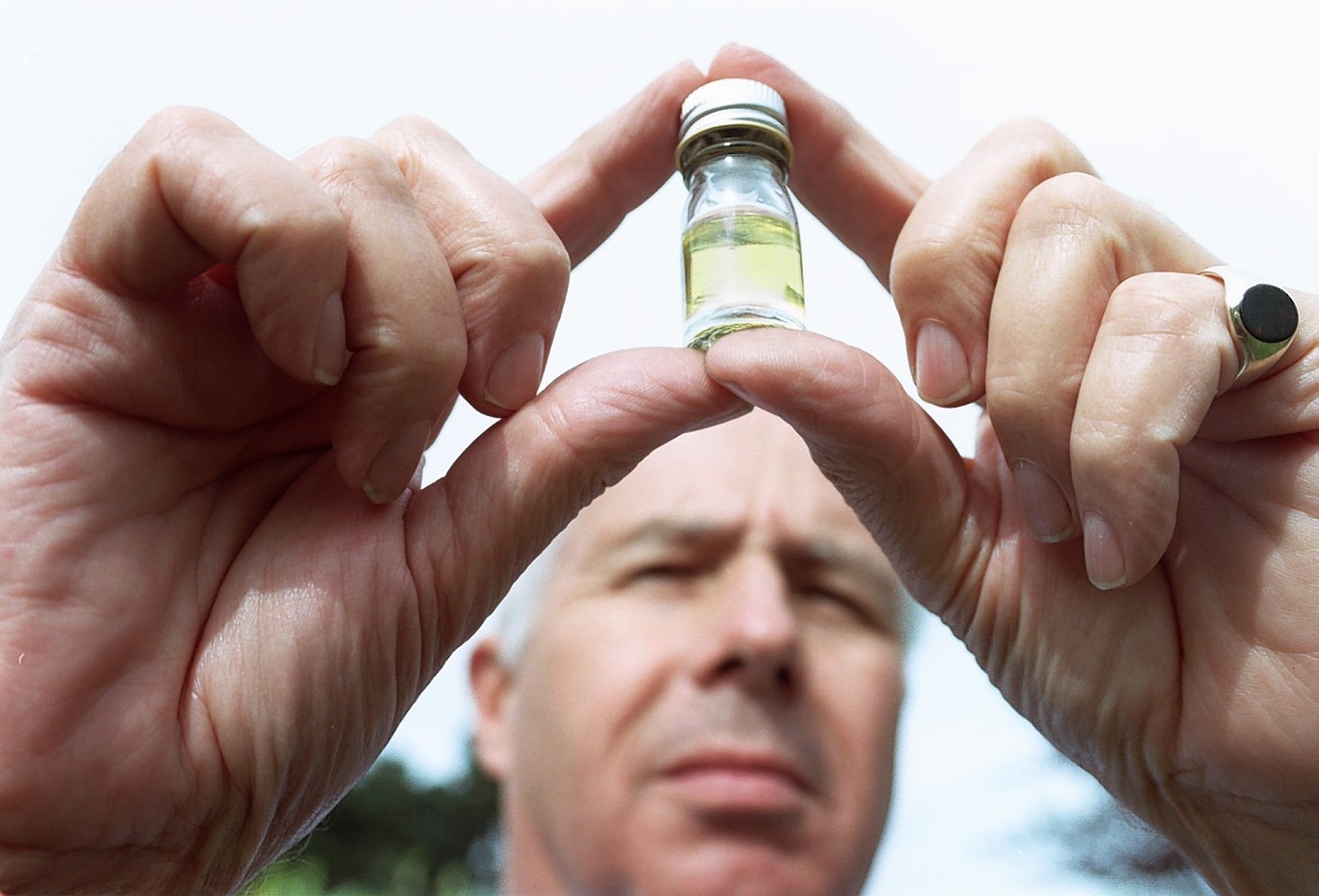 It was heralded as the "second oil boom" – a miracle crop which could earn millions a year for Scottish farmers. There were spirited debates in the Scottish Parliament about the economic potential of a wild scrubby plant with a range of wonderful qualities – from anti-ageing to insect repellent.
Bog myrtle promised to become a new rural industry generating £5m a year but became instead a tale of insolvency, disappointment and broken dreams.
Excitement was at its height in 2007. Alliance Boots gave a presentation of its new skin care range to MSPs at Holyrood. The active ingredient was Sweet Gale – more commonly known as "bog myrtle".
Conservative MSP Mary Scanlon told MSPs: "Sweet gale is a folk name, taken from the botanical name Myrica gale for the plant better known as bog myrtle. It is a moorland shrub that thrives in damp or boggy soils, and was used by the Vikings to treat depression and poor memory and to give a sense of well-being. For thousands of years, extract of sweet gale has been harnessed for its antibacterial and antioxidant properties."
MSPs were told bog myrtle was on the verge of becoming a global phenomenon. Politicians were urged to support changes in the law to allow Scottish farmers to benefit from turning some of their land to produce essential oil.
Farmers and growers could expect to reap up to £700 a hectare. And 500 jobs would be created as a result.
By 2013, it was predicted 5,000 hectares in the Borders, Moray and Aberdeenshire could be given over to bog myrtle. Tory MSP and farmer John Scott said: "I declare an interest as a farmer with a lot of bog and quite a bit of bog myrtle . . . it might just be the holy grail . . . let us go for it."
Today, the fields leased to grow bog myrtle have been given back to their owners. No new jobs have been created. And farmers are still waiting for their holy grail.
It is an opportunity lost – believes Richard Constanduros – the visionary agronomist who founded Highland Natural Products in 2003 to develop the potential of bog myrtle. He believed it could become Scotland's answer to tea tree – an Australian plant used in a huge range of products and worth £15m a year.
Initial studies suggested bog myrtle oil had similar properties to tea tree oil – but was more suited to sensitive skins and had additional qualities as an insect repellent.
Mr Constanduros, who lives in Muir of Ord, Ross shire, said: "Having worked all over the world developing agricultural based production in areas that were politically and economically fragile, it gave me great pleasure to find a plant – bog myrtle – that had unique properties on my own doorstep."
Boots expressed an interest very early on – and its support was a key element to getting the project off the ground.
For Richard Constanduros, Highland Natural Products was a family business. His wife Kathleen was company secretary while his son-in-law Douglas Hardie worked as operations manager.
The company worked with hill farmers to harvest wild plants and began to create plantations. A fleet of soft track vehicles was bought to climb hillsides and harvest bunches of the fragrant leaves even in rough and boggy terrain.
There were grants from the EU and from the UK Government via the BSRC. The Scottish Government amended the crofting act to support farmers growing bog myrtle on their land.
Between 2003 and 2008, Boots invested around a million pounds in research and development of bog myrtle.
A range of products went on sale in 2007, including Botanics Skin Calming Cream for Sensitive Skin and Sweet Gale and Marshmallow face mask. Demand was expected to grow. There was talk of worldwide markets.
However, in 2008, Alliance Boots announced it would be withdrawing its support.
The effect was devastating.
In August of that year, Highlands Natural Products was forced into liquidation.
A spokeswoman for Highlands and Islands Enterprise said: "Highland Natural Products (HNP) . . . attracted funding from both HIE and Scottish Enterprise, as well as commercial interest from Boots. Ultimately, however, the business was unable to attract external investment to take its ambitious plans forward, and fell into liquidation in 2008."
Some of the assets of Highland Natural Products were bought by a new company: Essentially Scottish Botanicals, formed by US-based Technology Crops International. Jane Wood, former head of public affairs for Boots in Scotland, was on the operational board.
Initially, Douglas Hardie, who had just had a baby son, took up an offer of a job at the new company but soon walked out.
The Constanduros family were stunned to hear Highlands and Islands Enterprise had awarded the new company a £498,000 grant.
In 2010, it emerged ESB had ceased production and had paid off its last two employees at the plant at Fanellan, Kiltarlity.
There were calls for an inquiry into why the company had received Government funding – merely to be wound down.
A police investigation in 2012 concluded it was not a criminal matter.
Jane Wood is now head of Scottish Business in the Community while fellow ESB board member Tom Campbell is the chief executive of the North Highland Initiative.
When contacted Ms Wood said she no longer had any involvement with the business.
Boots PLC failed to respond when asked if the company still has any interest in bog myrtle. Its stores no longer sell products containing sweet gale.
Technology Crops International has abandoned bog myrtle, but still has a presence in Scotland. The company is currently growing Ahi Flower in the Black Isle – for use as an omega three rich food supplement.
Mary Scanlon MSP said she was not sure where things had gone wrong: "Bog myrtle is an amazing product with amazing properties. I am not really sure why the whole thing fell apart."
Rhoda Grant, Labour MSP for Highlands and Islands, said her office had tried and failed to discover who owned the intellectual property rights on the research already done on bog myrtle.
"It is an awful shame. Not just the loss to the Highlands of the economic benefits but also the benefits of the plant itself – because it seemed very clear there were benefits there. It has all been lost."
Former operations manager Douglas Hardie often gets asked if there are plans to try harvesting bog myrtle commercially again. He believes the amount of investment required to kick start a new industry remains an obstacle.
"We weren't commercial enough. We knew that at the time. There is a catch 22 when you are asking for funding. These people like to give money to people who already have money."
Hardie, who now runs several businesses in Inverness-shire, including a martial arts school, a bakery and a dry cleaners, said money was always an issue.
"Looking back we spent most of our time struggling to get financial support. We were a private company that needed to beg for money. We spent so much of our time travelling up and down the A9 to lobby government.
"It was an expensive process and it made us financially vulnerable."
Highlands and Islands Enterprise insists it remains committed to finding new commercial uses for native Scottish plants.
A spokeswoman said: "The prospect of extracting essential oils from plants grown commercially in the Highlands remains an exciting opportunity, which continues to attract interest from potential investors."
Richard Constanduros is retired now. He still believes he was right about bog myrtle.
"The potential was there and it is still there. But it was wrecked. Everyone is now frightened to get involved."