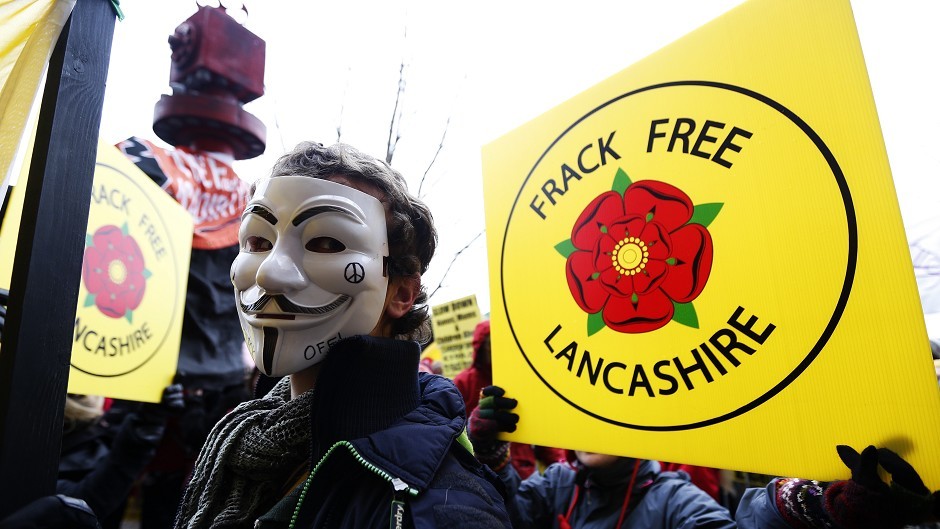 Anti-fracking campaigners hailed the Scottish Government's stance on the controversial method of shale gas extraction after proposals for a site in Lancashire were recommended for approval yesterday.
Pressure group Friends of the Earth (FoE) urged councils south of the border to follow the lead of Scotland and Wales and introduce a moratorium on the development of unconventional gas extraction.
Lancashire County Council has just published reports on planning applications from shale company Cuadrilla Resources to frack two sites between Preston and Blackpool.
Planning officials are recommending that one of the applications should be approved, subject to a lengthy number of conditions being met, but the other should be turned down because of a potential increase in traffic.
The council's development control committee is due to make decisions on both sites next week.
Cuadrilla had submitted revised plans after planning officers recommended refusal for both sites in January due to concerns about noise and traffic.
FoE campaigner Furqan Naeem said: "The council must now listen to the tens of thousands of people who have objected to fracking at both sites, and the strong evidence put before them, and reject both of Cuadrilla's proposals to frack.
"Fracking has already been halted in Scotland and Wales because of the serious risks it poses to the environment and health, and impacts on climate change. Two-thirds of people in Lancashire want it halted too.
"Rejecting Cuadrilla's plans is the only way to stop Lancashire's communities and environment being made the UK's guinea pig for risky and polluting fracking."
Greenpeace UK energy and climate campaigner Daisy Sands said: "The decision Lancashire authorities will make next week is not about technicalities.
"It's a stark choice between protecting their communities' health and quality of life and working towards a clean energy future on the one hand, or sacrificing all this for the sake of an unproven and risky industry that may never deliver."
Green Party leader Natalie Bennett said she would join "what I am sure will be huge protests against fracking" outside next week's council meeting.
But industry body UK Onshore Oil and Gas welcomed the approval recommendation, which chief executive Ken Cronin said reflected "the hard work Cuadrilla has done to address concerns that have been raised."
Staffordshire-based Cuadrilla said: "We will await the councillors' decisions on both these applications at the end of June."
The Scottish Government called a halt to fracking developments in January to allow further research and a public consultation to be carried out.
Wales quickly followed suit, despite the potential for a huge windfall from the exploitation of reserves estimated to be six times as big as the UK's annual gas consumption.
Supporters say fracking gives the UK an opportunity to reduce its reliance on foreign imports as North Sea oil and gas supplies dwindle.
The UK Government is pushing for the development of a shale gas industry, claiming it will also create jobs and economic growth at the same time as helping to keep household energy bills down.
But critics say the fracking extraction process – injecting chemicals, sand and water into rocks at high pressure – can pollute water supplies and trigger small earthquakes. It is banned in France, while Germany is allowing it only under strict regulation and for testing purposes.