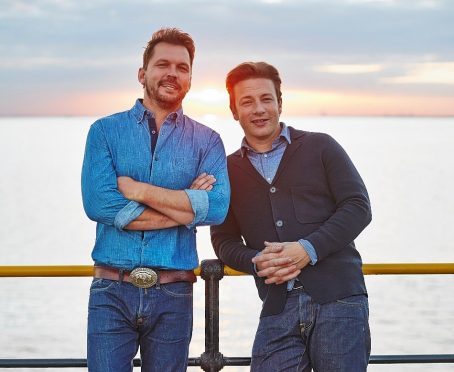 Jamie Oliver-owned restaurants Fifteen and Barbecoa aim to put langoustines on their specials boards next month in an attempt to inspire more people to try them.
It is another potential boost for the Scottish fishing industry after it recently emerged the celebrity chef will champion Scottish prawns in a new TV series next year.
Oliver also aims to add a langoustine-based fish stew to the menu of his Jamie's Italian restaurants.
"Langoustines are the Aston Martin of the sea," he said yesterday, adding: "It would be great if more people in this country knew about them."
He and co-presenter Jimmy Docherty will feature Scottish langoustines in a new series of Jamie & Jimmy's Friday Night Feast, starting early in the new year.
Most of the seafood is currently shipped abroad as too many UK consumers are notoriously averse to trying anything new.
In a bid to encourage viewers to eat more locally sourced food, and retailers to offer more of the UK catch, Jamie and Jimmy will dedicate an entire episode of their series to fishing ports on the east and west coasts of Scotland.
While they were there, they had a chance to inspect the catch and speak to seafood experts.
As part of the pre-recorded show, which airs on Friday January 8, the pair put on an event showcasing Scottish langoustines to influential bloggers and journalists.
The chefs aim to spread the word after meeting fishers who told them 95% of their catch was exported to Europe as there is was market for it in the UK.
Scottish seafood is exported all over the world, with the top destinations being Italy, France and Spain.
Natalie Bell, trade marketing manager at industry body Seafood Scotland, said: "As part of our ongoing mission to inspire and engage food retailers and chefs in the UK with the fantastic natural larder we hold in Scotland, we are delighted to see that Jamie and Jimmy are supporting our cause by championing home-caught langoustines.
"Scottish seafood is some of the best in the world and this is a fantastic opportunity to highlight the diverse range and high quality of seafood Scottish waters have to offer, helping us to grow the industry in the UK."