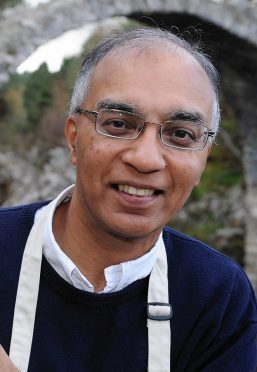 A north-east hospital consultant claims he is expected to "spy" on junior doctors as a result of the government's anti-terror strategy.
Dr Izhar Khan, a renal specialist at Aberdeen Royal Infirmary, branded the UK Home Office's Prevent anti-radicalisation programme "stupid" – and warned that it could ruin careers.
Prevent was launched in July to train thousands of public sector professionals to recognise signs of radicalisation.
Dr Khan, who grew up in Pakistan but has worked in Scotland for more than 30 years, said he had never come across such a ridiculous strategy, which urges him to watch colleagues for signs of "excitement".
The £40million programme has already been criticised for spreading fear and paranoia, including one Scottish council telling staff to watch neighbours' bins for possible signs of terrorist activity.
The British Medical Association (BMA) has also suggested that the strategy could undermine trust in the profession.
Dr Khan said: "I train junior doctors and now we are being asked to spy on them for signs of radicalisation.
"One of the most stupid things I read was 'Look out for any signs of someone showing excitement, and a keenness on adventure'.
"If I report a trainee and I say, 'I think this guy is radicalised', that person's career is finished."
Dr Khan recently criticised business tycoon Donald Trump for his call to ban Muslims from the US, and revealed that he had tried to organise a protest outside the tycoon's Aberdeenshire golf course.
"Muslims are up for grabs at the moment," he said.
"Anti-Muslim feeling is very strong, just because a few idiot Muslims are making problems in the world.
"They are an extreme, extreme minority in the grand scheme of things."
Last night, John Hayes, the Home Office Minister for Security, stood by Prevent.
"We have seen all too starkly and tragically the devastating impact radicalisation can have on individuals, families and communities," he said.
"The Prevent duty – which came into force at the beginning of July – is about protecting those who might be vulnerable from the poisonous influence of extremism and stop them being drawn into terrorism.
"Doctors and other professionals play a vital role in safeguarding vulnerable people from harm, including those at risk of radicalisation."
A spokesman for NHS Grampian added that Dr Khan's personal opinion does not reflect the view of the health board.
"NHS Grampian and other health boards have Prevent duties under the Counter-terrorism and Security Act 2015," he said.
"The way in which Boards fulfil that duty is laid out in NHS Scotland guidance published in January this year (Playing Our Part – Implementing the Prevent Strategy – Guidance for Health Boards)."