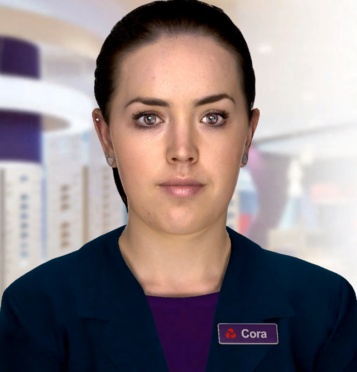 NatWest is in the advanced stages of testing a digital "human", which could in future be used as a new way for customers to get answers to basic banking queries.
Since the start of 2017, NatWest – part of Royal Bank of Scotland Group – has been using a text-based, online chat bot called Cora who can answer more than 200 basic queries and has already had more than 400,000 conversations.
Drawing on advances in neuroscience, psychology, computing power and artificial intelligence, a new prototype has been built. The latest version is a highly lifelike robot which people can have a two-way conversation with on a computer screen, tablet or mobile phone.
Cora can answer basic questions like "how do I log in to online banking?", "how do I apply for a mortgage?" or "what do I do if I lose my card?".
According to NatWest, the android could serve as an additional way for customers to get help on top of the usual branch, telephone and online services, and in the long run answer hundreds of everyday banking questions.
The technology relies on audio and visual sensors which are standard in modern computers and mobile phones.
Cora is driven by technology supplied by New Zealand company Soul Machines, whose co-founder and chief executive Mark Sagar won awards for his ground-breaking facial technology in blockbuster movies King Kong and Avatar.
Soul Machines uses biologically inspired models of the human brain and neural networks to create a virtual nervous system that can detect human emotion and react verbally as well as physically through facial expressions. Like humans, Cora's "thought" processes develop by dealing with new subject matter and learning from mistakes, so over time interactions become more accurate.
While NatWest will only continue to use the technology if it successfully completes a pilot, it is thought it could be used to help free up time for human advisors to answer more complex customer questions.
It could also be used to answer queries which fall outside normal working hours.
Testing to date suggests customers who have avoided digital services in the past may be more inclined to interact with robots like Cora. They could also be a help to blind and partially sighted customers.
NatWest innovation director Kevin Hanley said: "We're really excited about this technology. It has real potential for the future and for staff training."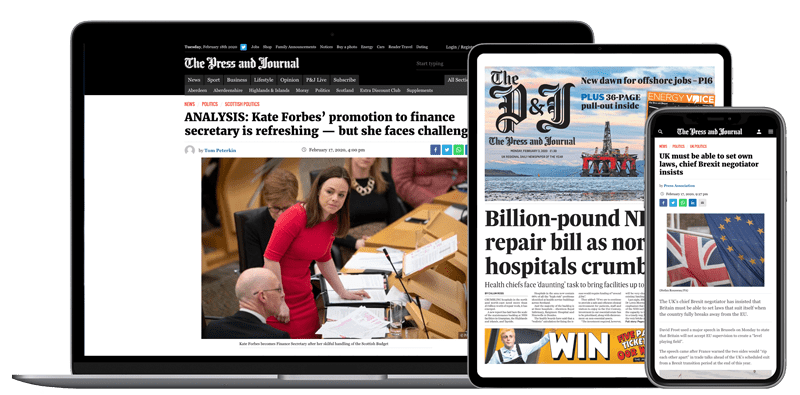 Help support quality local journalism … become a digital subscriber to The Press and Journal
For as little as £5.99 a month you can access all of our content, including Premium articles.
Subscribe