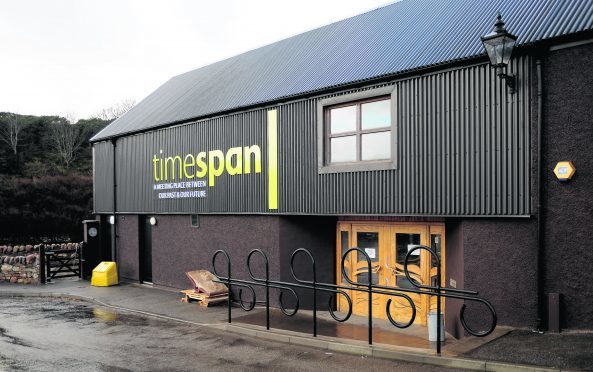 Hundreds of thousands of visitors have stepped through the doors of Timespan since it first opened 30 years ago.
Having started life as a small, local heritage centre, Timespan on Dunrobin Street, Helmsdale, has become an award-winning museum, as well as becoming the only public contemporary art gallery in Sutherland. This weekend, it will celebrate its birthday with a special open day and family ceilidh on Saturday, November 19.
Visitors are invited to explore the hidden gems of the building, meet staff and hear about projects and future plans. Stay all day or drop in anytime and enjoy refreshments in the Riverside Cafe, join any of the sessions which take place every 30 minutes from 10am-4pm, or just have a look around.
Event highlights include a museum tour with Jacquie Aitken at 10am; a demonstration of the new virtual curling yard with Jo Clements and Ade Fabola at 11am; special anniversary lunch in the Riverside cafe at 1pm; lantern-making session for children with Audrey Parsons at 2pm, and a where we live village tour at 2pm with Jacquie Aitken.
Evening events include a panel discussion with founding members at 6.30pm, an anniversary buffet at 7pm and a family ceilidh with Blackrock Ceilidh at 8pm.
Advance booking is recommended for evening events. Contact 01431 821327.