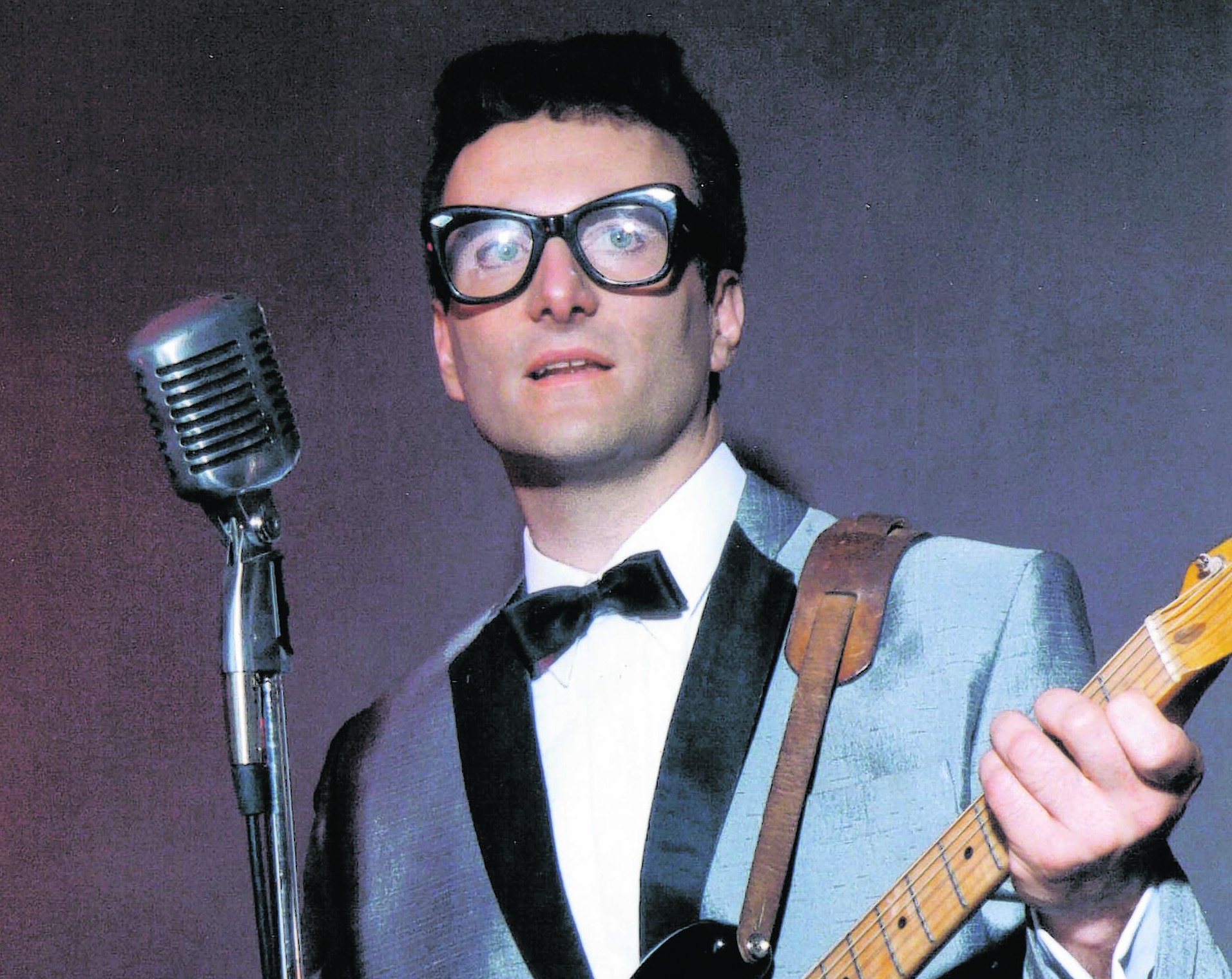 Buddy Holly – A Legend Reborn returns to Scotland with a brand-new show starring Steve Halliday as Elvis Presley and Gavin Stanley as Eddie Cochran.
Taking in Perth Concert Hall on Saturday, October 18, and Music Hall, Aberdeen, on Sunday, October 19, the hit production is back for the first time since its last critically acclaimed nationwide tour.
An all-new production is promised, starring Marc Robinson, the UK's number one Buddy. Marc brings to life classic hits like Peggy Sue, That'll be the Day and Oh Boy in the spectacular live production.
He is joined by fellow Stars in Their Eyes winner Steve Halliday, the spitting image of Elvis Presley, as featured on TV advertising for the Elvis CD box set Are You Lonesome Tonight released by RCA/BMG.
Steve authentically revives rock'n'roll classics All Shook Up, Blue Suede Shoes and Hound Dog plus many more Elvis hits.
Completing the line-up is Gavin Stanley as Eddie Cochran performing Three Steps to Heaven, Summertime Blues, C'mon Everybody and Somethin' Else. Gavin tours his own production extensively and joins the show especially for these evenings.
Show producer Michael Taylor says that Buddy Holly – A Legend Reborn is an authentic slice of rock'n'roll nostalgia.
"It's a good-time show that ensures Buddy's incredible legacy of unforgettable hit songs live on," he said.
Buddy Holly – a Legend Reborn sees Marc clutching a Fender Stratocaster, sporting a pair of heavy-rimmed glasses, and sounding exactly like Buddy in his heyday.
"Book your seats for the production's only local date on its national tour," said Michael.
"That'll be a very special day, guaranteed."
Buddy Holly – a Legend Reborn's Scottish tour dates take in Perth Concert Hall on Saturday, October 18, and Music Hall, Aberdeen, Sunday, October 19. To book tickets contact Perth Concert Hall on 01738 621031 or visit www.horsecross.co.uk and for Music Hall, Aberdeen, call 01224 641122 or visit www.aberdeenperforming arts.com