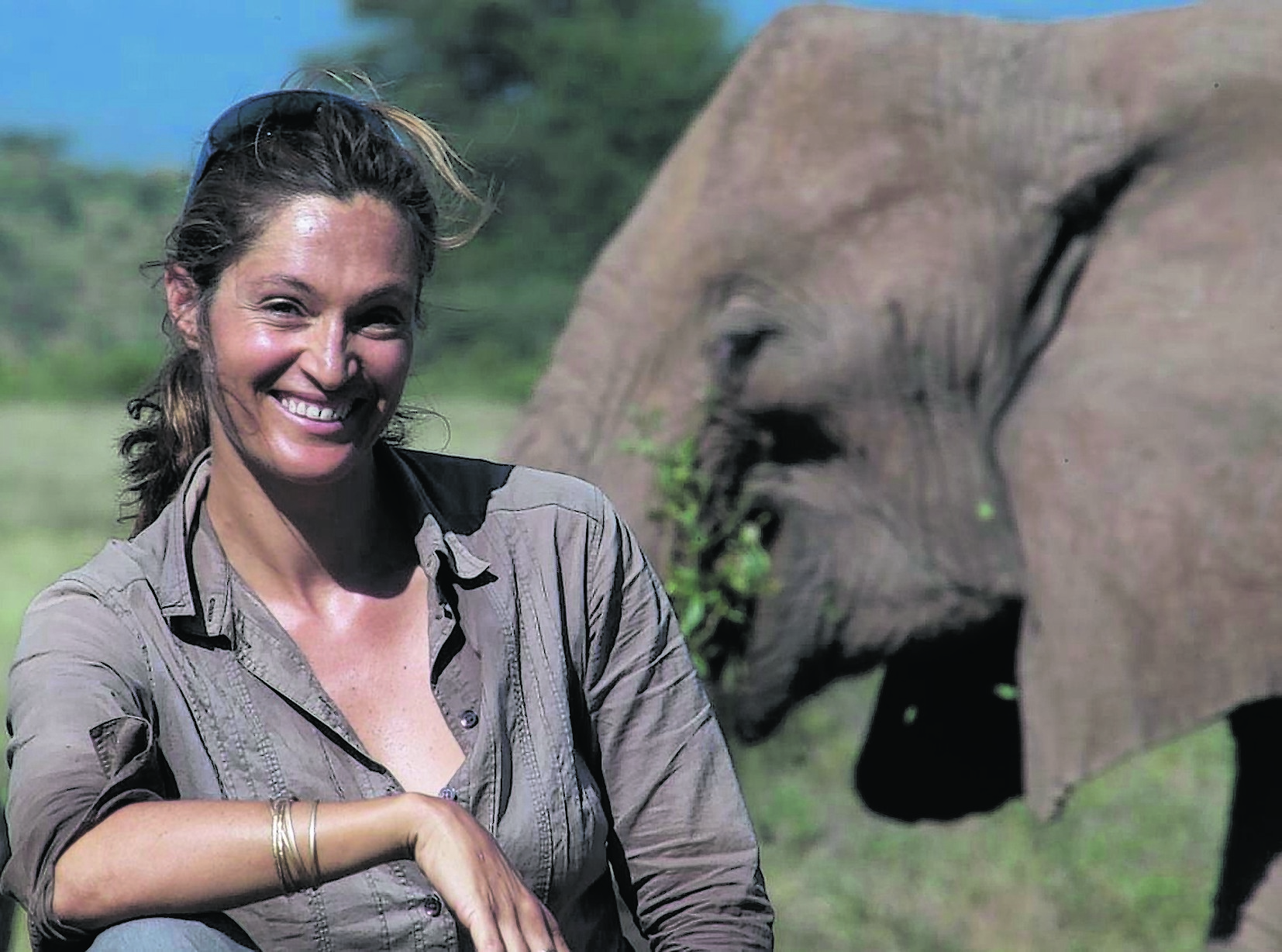 Ahead of a major new TV series, wildlife expert Saba Douglas-Hamilton brings a flavour of the heat, danger and joy of Africa to the Highlands, writes Susan Welsh
As a six-week-old babe in arms, the nearest most little ones get to an animal is perhaps being sniffed by a curious family pet.
Saba Douglas-Hamilton's introduction to animals was a much bigger affair – she was investigated by a young elephant called Virgo, one of around 400 elephants her Scottish father, Dr Iain Douglas-Hamilton, was studying in Lake Manyara National Park, Tanzania.
"My mother decided that I should meet my first wild animal when I was about six weeks old. Virgo was a rather friendly young elephant and she seemed to be as curious about us as we were about her," said Saba, who will present an illustrated talk entitled A Life With Elephants, at Eden Court in Inverness tonight.
"I don't remember that particular encounter but know elephants were the first animal I remember seeing as a child. They were a constant in my life. All of our toys were elephants, the paintings on the wall were of elephants while the photographs of my parents at work were snaps of them taken with elephants.
"My father was a zoologist who came to East Africa in the 1960s and did his doctorate on elephant behaviour in Tanzania. He was the first person to discover elephants were led by matriarchs not bulls and wrote his thesis on that. It's something everyone knows these days so it seems incredible that he was the first person to make that connection.
"Elephants are sensationally intelligent and sociable creatures who are continually fascinating and I think that's why I love them. The more time you spend with them the more you appreciate the complexity of their emotions and what profoundly honourable creatures they are.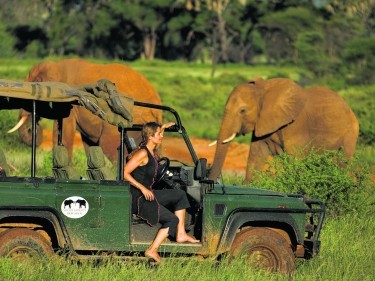 For them, it's all about close family ties. When a family is threatened the matriarch will always put her body between her family and danger, even though she may pay the price for that. That's really honourable and I think that appeals to the better side of our nature."
Saba, a highly acclaimed elephant conservationist and wildlife TV presenter who has appeared on shows such as Big Cat Diaries, will be seen with her husband, Frank Pope, and their young family in a major new TV series, This Wild Life, which is due to be screened this spring.
Growing up, she and her younger sister Dude, had an unusual childhood, running wild in the African bush, climbing waterfalls, catching snakes and learning from their father how to creep up on elephants.
Kiswahili was the first language they spoke, followed by English. She confesses they hardly ever wore clothes and says her favourite memory from that time was the day school sports had to be cancelled because lions had invaded the ruby pitch.
As a student, she attended the United World College of the Atlantic, Wales, and the University of St Andrews, where she graduated with a first-class degree in Social Anthropology (MA).
"I'm passionate about Scotland and spent a lot of time there when I was at St Andrews University, but previously to that with my late grandmother who had a little croft on the Isle of Raasay which my sister and I now own.
"We try to get there as often as possible and also to Nairn to visit our aunt who runs Logie Farm Riding School," said Saba.
"We tend to visit in the spring or winter so don't tend to get bothered with the dreaded midge!"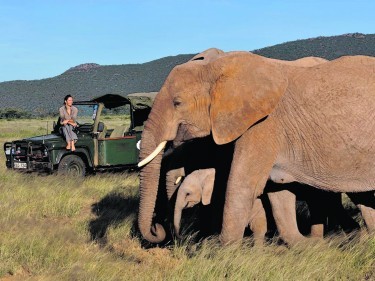 Over the years, she has, however, been bitten by all sorts of creatures. "The worst mosquitoes were not as you'd imagine in Africa but in the Arctic Circle of Northern Canada. They were literally like vampires and could bite right through your clothing.
"When I was 18, I had a very nasty bite from a poisonous adder which was an exceedingly painful experience as the poison literally rushes through your system eating your flesh and attacking nerve ends. But it was also one of those experiences you eventually wake from and think 'I'm alive! I'm alive!' and realise how beautiful everything is."
Since leaving university, Saba has worked with the Save the Rhino Trust (SRT) in Namibia, which was followed by a brief stint as academic director and anthropological consultant.
She then joined her dad's charity, Save the Elephants (STE), as his chief executive officer in 1997, and helped build up the charity's research centre in Samburu National Reserve, north Kenya.
"Where we do our work is on a tiny little pocket handkerchief of a national reserve which belongs to the local government, and is unfenced and part of a much larger wilderness.
"From the animal's perspective it's just a wilderness which they pass through all the time.
"Because a big river flows through it makes it an ideal place to conduct elephant research, which is what half my family do while the other half have an elephant watch camp.
"Tonight's event at Eden Court won't just be about elephants but lots of other animals that I've had the incredible luck to film over the years while working as a wildlife presenter. There will be funny anecdotes and stories relating to things like the birth of an elephant to what really happens when an elephant dies.
"I'm passionate about wildlife and think conservation is absolutely crucial, so this is a good way to get some of these issues out there through the eyes of myself and my funny little family."
Saba Douglas-Hamilton: A Life With Elephants is at the Empire Theatre, Eden Court, Inverness, tonight, Thursday, March 5. The evening starts at 7pm. For tickets contact the Box Office on 01463 234234.