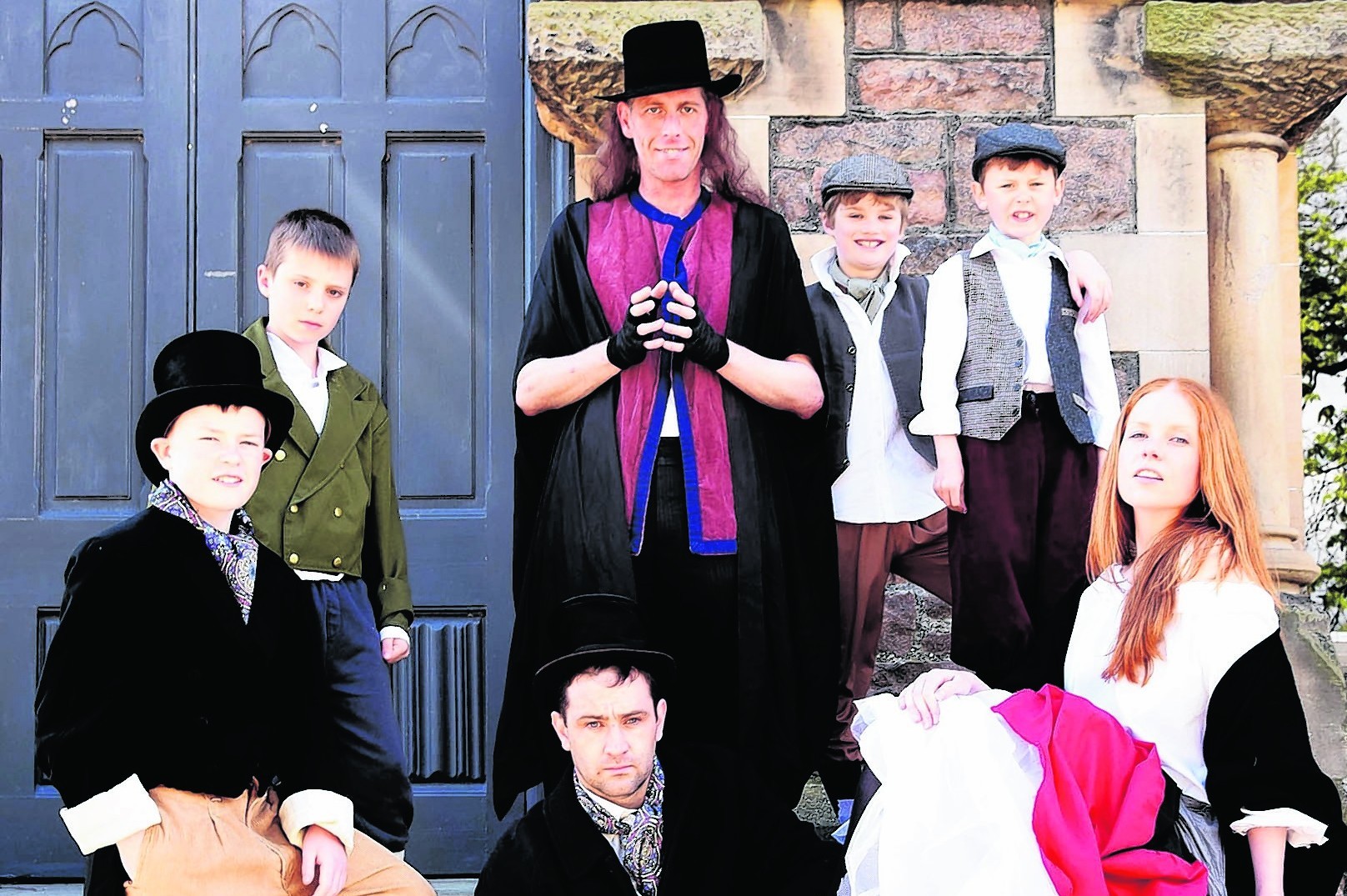 With fabulous numbers, cute kids and a dog you'll want to take home , Oliver! has everything you want in a musical, writes Susan Welsh
The old adage about never working with children and animals has been thrown out of the window for Starlight Musical Theatre's latest production, because kids and a devoted dog form the backbone of one of the greatest musicals of all time, Oliver!
Since it was founded five years ago, the Inverness-based amateur theatre group has reached for the stars and presented slick, highly professional shows. Once more, it has punched above its weight and pulled off a theatrical coup by bringing this classic and much-loved musical to Inverness next week for the first time.
With music and lyrics by Lionel Bart, the show is packed full of classic numbers, including Got to Pick a Pocket or Two, Consider Yourself, Oliver, As Long As He Needs Me, Who Will Buy, Reviewing the Situation and the heartbreaking Where is Love?, to name but a few.
"This is the first time that Oliver! has been staged in Inverness. It's a really big show, so has been quite a big undertaking," said Donnie Matheson, who co-directs with Peter Kelly.
"There's a cast of more than 40 adults and 26 children and they've given up their free time to rehearse for months."
All that hard work and effort will pay off next week when Oliver! opens at Eden Court Theatre, Inverness, on Wednesday, August 12.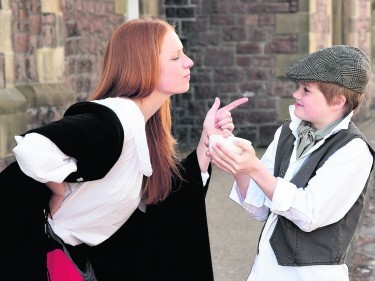 The musical, based on the book Oliver Twist, by Charles Dickens, has enjoyed several long runs in London's west end and was turned into a blockbuster movie in 1968 which won six Oscars and two Golden Globes and made Ron Moody, who played Fagin, a superstar overnight.
It tells the story of young Oliver Twist, who, having been orphaned, finds himself in the workhouse. After causing trouble by asking for more food, he's sold to an undertaker and forced to work long hours for little food. He escapes and makes his way to London, where he soon meets the Artful Dodger, a quick-witted young pickpocket who takes him under his wing and introduces him to Fagin, a criminal who feeds and shelters young lads in return for teaching them to pick pockets.
Naive and sweet-natured Oliver also meets Bill Sykes, a dangerous thief who is always accompanied by his dog, Bullseye, while his girlfriend, Nancy, is a kindly soul who looks out for Oliver as he's forced to help Bill rob houses. Meanwhile, Oliver unknowingly meets a kindly, rich relative who sets out to rescue him from the dreadful situation in which he finds himself. Throughout, there are moments of pure comedy, drama and heartbreak.
"Oliver is played by Lachy Hogg, from Auldearn, who is just seven and sings beautifully. His version of Where is Love, will bring a lump to your throat," said Donnie.
"The Artful Dodger is played by Dan Corr, from Alness, who is 13. He appeared in Lord of the Flies and has bags of confidence. He's tipped for stardom and is going to be a real cracker."
There was fierce competition for the main adult roles. Gary Black, a stalwart of Starlight who starred as Bernardo in West Side Story and Adam in Seven Brides for Seven Brothers, plays Fagin, while Jason Hasson, who is a policeman in real life, swaps character to become the wicked Bill Sykes. Nancy's part is played by flame-haired Alison Gilbert.
It was a case of lucky 13 for her, as she beat off 12 others to land the leading role, which is all the more remarkable when you learn that she'll be making her theatrical debut with the company.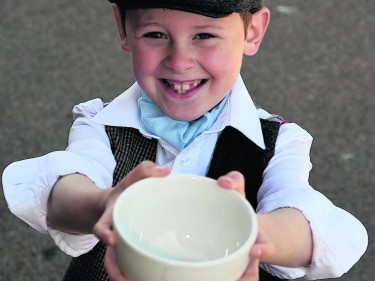 "Alison is a freelance photographer who auditioned to join the ensemble, but made such an impression she was she invited to audition for the role of Nancy, which was pretty hotly contested. She is a lovely singer and performer and really looks the part, too," said Donnie.
Stepping into the spotlight is a dream come true for Alison, who has long held dreams of appearing on stage, but, until recently, had rarely performed in public. When she learned Starlight were staging one of her favourite musicals, she took the plunge.
"I thought that I would really like to be Nancy, but I didn't have the experience, as well as being generally quite busy, so I talked myself into not going for it and I went for the chorus parts instead," said Alison.
"I kind of freaked out a bit when I was offered the part. They sent out an e-mail with the cast list and three down it was 'Nancy – Alison Gilbert' and I spent the next hour going from 'This is such a bad idea, I don't know why they chose me' to 'This is so cool' and being so excited."
She's stepped into the role wholeheartedly and is delighted to be working with her younger co-stars.
"They are so good. I love them. They are just perfectly cast. Lachy's really charismatic. He has the innocence, but with an edge behind it, and Dan's cheeky. He's very good at the Dodger swag, but there's a warmth to it as well. If you were a kid, you would want to be his friend."
The show, which has more musical numbers in it than the film version, is very much one of two halves, according to Donnie.
"The first half has more musical numbers, while the second half is shorter because it's more dramatic, with a rooftop chase climax."
And while all the cast and musicians know what they're doing, it seems one star may still need a little more rehearsal time.
"Sykes's dog, Bullseye, is played by Nellie, a lovely Staffordshire bull terrier owned by Amelia, who works at the theatre. The dog is in a lot of scenes and generally does everything she is supposed to do, but, at Wednesday's rehearsal, she wandered off the stage and headed outside. We've now got lots of treats around to tempt her to stay on the stage."
With a professional set, wonderful big feel-good numbers, a full orchestra and a large talented and dedicated cast drawn from across the Highlands, Starlight aims to hit new heights with this wonderful show. If previous productions are anything to go by, Oliver! is a must-see for all the family.
Oliver! is at Eden Court Theatre, Inverness, from Wednesday, August 12, until Saturday, August 15, with performances at 7.30pm nightly, plus a Saturday matinee at 2.30pm. Contact Eden Court box office on 01463 234234 or visit www.eden-court.co.uk