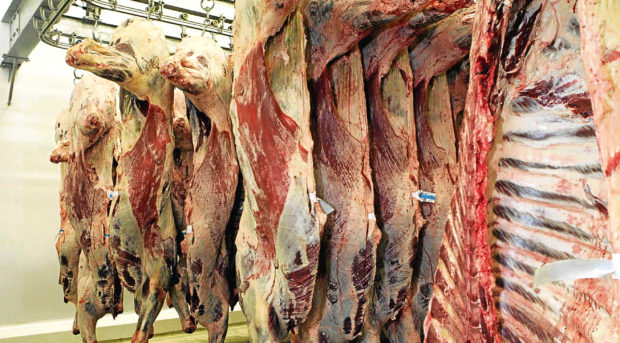 Scotbeef Inverurie is on track to complete construction of its new abattoir by the end of 2020.
The company, jointly owned by Scotland's largest red meat processor JW Galloway and north-east farmers' co-operative ANM Group, has started construction of a new abattoir at the Thainstone Business Park, near Inverurie.
In his report accompanying the company's latest accounts, managing director Robbie Galloway said: "This new development will combine the benefits of greater scale and production efficiencies that arise from the latest technology.
"The development is expected to be completed by the end of 2020."
The accounts, which cover the year to February 24, reveal a 71% increase in the firm's pre-tax profits to £900,000 from £526,000 before.
Turnover was also up by 6.5% to £61.442 million, from £57.699m previously.
"Livestock prices remained strong during the year," said Mr Galloway.
"But the company was able to utilise the JW Galloway Group demand in order to operate at a consistent level of throughput. This enabled the company to produce efficiently."
Meanwhile, accounts for JW Galloway, which also owns Vivers Scotlamb, also reveal a boost in turnover and pre-tax profits for the same period.
Turnover was up 5% to £367.817m, from £349.509m the year before. This was against a 3% increase in pre-tax profits to £8.457m, from £8.194m.
The bulk of sales were in the UK – up to £330.927m from £308.238m – with sales to Europe down 10% to £36.89m. In his report, Mr Galloway said Brexit uncertainty had made export markets "very challenging".
"The group has continued to invest in plant and equipment in order to maximise production efficiency spending of £4.7m," he added.
The accounts reveal the highest paid director took home a pay cheque of £300,000 – down from £400,000 the year before.